Peripheral and accessory maker Griffin isn't just sticking to making iPhone cases and exercise bits and bobs this year. Oh sure, it's still doing those, but it's also adding a few gadgets that could make your home sound a little brighter while keeping the cables sorted.
Quite a few things are heading to stores this year courtesy of Griffin, a company dabbling in more than just the odd phone case and what not, with accessories to charge several products, sleek little things for keeping things tidy, and even a sound source.
We'll get into this one with the power section first, because we're all buying lots and lots of gadgets, but keeping them powered and charged tends to be a real hassle.
To deal with that Griffin has created the PowerDock Pro, a small dock that includes five bays for resting your gadgets, each providing as much as 12 watts of power for the devices that need it.
Generally, that means phones or tablets, but other gadgets could potentially be charged using the PowerDock, and there's an element of built-in cable management as well. Except this one later in the year, close to September.
There are also some cable bits and bobs worth mentioning, because it's likely that Griffin's take on cable management is going to be better than the cable ties you've been relying on for yonks.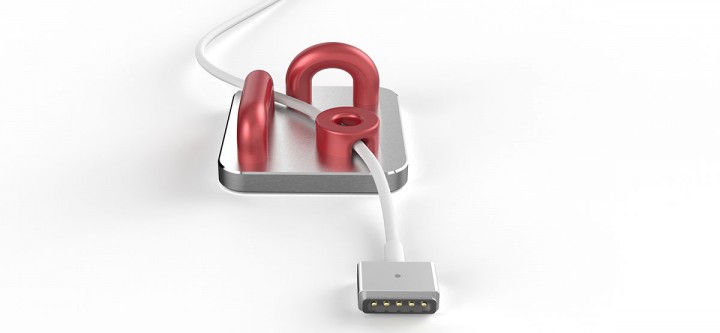 This year, it will introduce the Guide, a customisable cable organiser that is made up of three magnetic pieces that you can attach in place on a steel base to change the path of a cable or two, shifting it and controlling where the cord is sitting.
We're told three bases will be included in the packs, with a few different material options and colour choices when these arrive in the back half of the year.
The Griffin Hanger will be a similar idea, except for a car and made of silicone instead, with this one being a small cable holder that clips into the air conditioning vents to hold the ends of cables that aren't in use, keeping the car cleaner.
And finally, there's also an amplifier coming, but it's not in the same league as those you can find from Denon, Marantz, or Harman/Kardon.
Rather, Griffin's amp is the Twenty, a digital audio amplifier that can take a Bluetooth stream and output it to larger speakers running over 20 watts per channel. The speakers don't have to be much, but Griffin's amplifier aims to boost audio and make aptX streams a little clearer than basic speakers plugged in using a regular jack.
Griffin's Twenty can also be used with other devices, with optical cables used for devices like the Apple TV or gaming consoles, and a volume knob allowing you to boost the sound even more than typical Bluetooth volume allows for on the device itself.
Australian pricing and availability for all of these products isn't yet known, but we're checking, and will let you know as soon as we know.