If you're an avid videographer or photographer (professional or otherwise), there are often times when you find the ambient light is inadequate. Perhaps there is no single, prominent light source. Perhaps there are conflicting colour temperatures. Or maybe the scene or subject matter needs some special attention to make it 'pop'.
You could carry a full-sized lighting kit, of course, but they're not appropriate for every occasion. And when covering live events there is often little time or space for a such a setup.
Enter the RL-48 HD LED, a ring light from Rotolight that provides an elegant and highly portable answer to such lighting conundrums.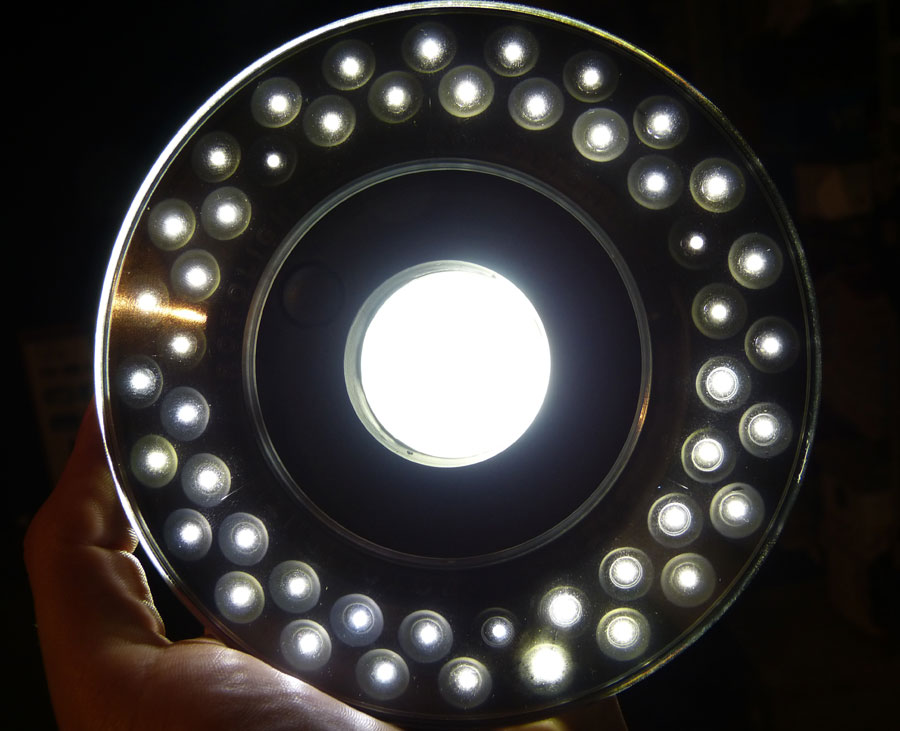 The lighting setup contains 48 LEDs with an 80 watt total output, which can be dimmed using the supplied Neutral Density filters over a range of 1.5 aperture stops. The list of extras and options is extensive, and the rig itself boasts a four-hour battery life from just three AAA batteries.
A major bonus with the kit is the wide variety of colour temperature gels supplied with each light. Rotolight allows you to match the colour balance to your existing lighting, be it daylight or tungsten, with the included 6300K, 5600K, 4300K and 3200K filters. If that's not what you're after, you can do something completely original and add some creative colours – such as lilac or magenta – to create unique effects. There is even a filter for balancing skin tones to create a clean, diffused look, which is great for glamour work.
Having tested the light in situations ranging from complete darkness to direct sunlight, we found the Rotolight RL-48 packs a good deal of  punch for its size. Much like any piece of gear in your kit, however, it won't be ideal for every situation,.
While it excels in poorly-lit areas where there is very little light to work with, the effect is diminished outdoors, even in overcast conditions. For run-and-gun interviews, where an on-camera front light and an evenly-lit subject is is all you need, though, the Rotolight RL-48 HD is in its element. It can also double as a fill light when you have only one key light, as it is very easy to match with whatever you have on hand.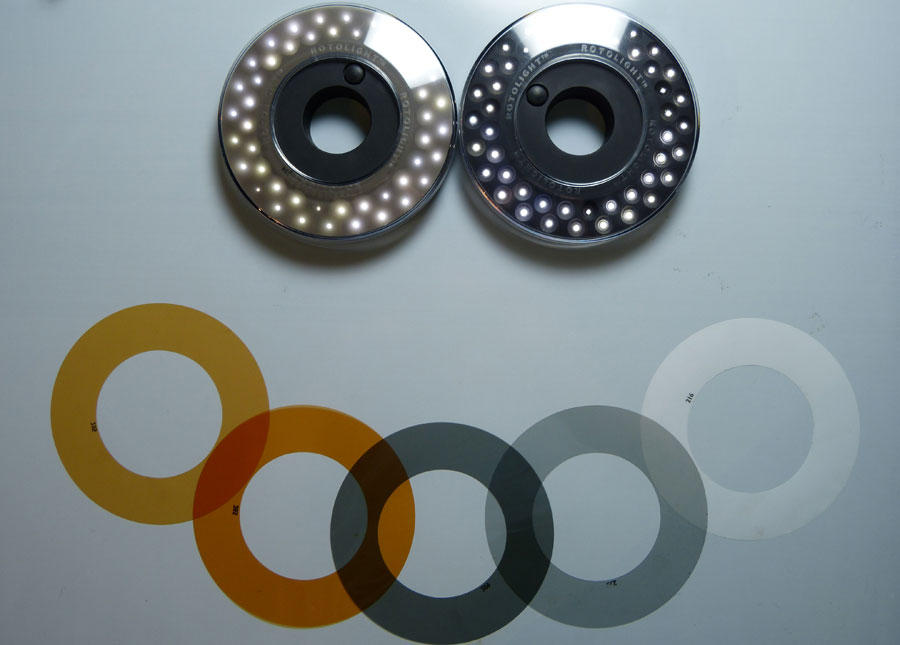 The battery life is very solid considering the AAA batteries powering it, but the intensity does drop after about the two-hour mark, so keep a spare bag of batteries on hand just in case.
The kit more than makes up for this with its multiple attachment options, including a shotgun mic, standard tripod, lighting stud or hot shoe mounts. This means that even with minimal gear you'll always have a place for your Rotolight to shine.
It may not be all-important, but the Rotolight RL-48 also looks damn sexy when sitting atop your camera – certainly more appealing than many more expensive competitors. In an industry where looks can be important, it's nice to have something that doesn't make your camera look like it has an unwanted growth.
Distributed locally by New Magic, the Rotolight RL-48 is a nicely cost-effective solution for your portable lighting needs, with pricing set at $169 for a single light, $249 for the colour kit, and $399 for two lights and a complete interview kit. It never hurts to have a portable, compact lighting option for when you need to be on the move, and the Rotolight is easy to recommend.