We love sound, but speakers often look so much like speakers that they don't necessarily fit into every home environment. Fortunately, there's a new sound system coming for people who want something that looks less like a speaker and more an object of beauty.
The gadget that does this is a new system from Harman/Kardon called the "Aura", a speaker which is built to take wireless streams from practically any device out today and send it through six 1.5 inch drivers and a 4.5 inch subwoofer built inside of a metal housing.
Harman's shape and sound technology apparently combine to make the sound omni-directional, meaning you won't have to position the Aura in a specific location to hear it. Rather, it will emit the sound in every direction, thereby creating a 360 degree soundscape.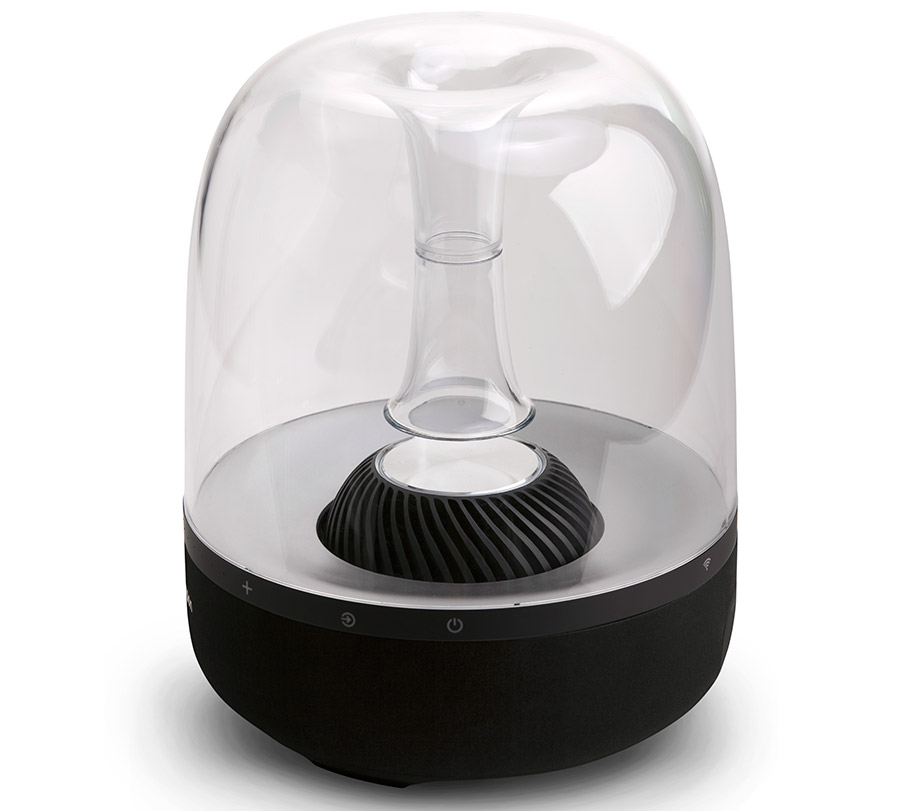 Wireless transmission works through Bluetooth, DLNA, or AirPlay, with Bluetooth the technology used for most smartphones and MP3 players, DLNA for home entertainment setups, while AirPlay will be used for Macs, iPhones, and iPads.
Wired devices aren't left out either, with an auxiliary and optical input also provided for people who like the method of plugging their media setups right in.
There's also the shape, and it'd be hard not to acknowledge the aesthetic appeal of the Aura, as it just doesn't look like anything else out there, except perhaps Harman/Kardon's SoundStick speakers, which were initially were made for computers and the first iMac.
"The Harman/Kardon Aura is visually and digitally unlike any other audio system on the market," said Sohan Karunaratne, Head of Marketing for Harman/Kardon's Australian distributor, Convoy International. "The Aura brings together high art design with state-of-the-wireless-art sound in a single unit system."
We're looking to get this one in shortly, not just because it's a looker, but because Harman/Kardon has been producing some good little speakers this year, and we're curious to see if this stacks up as well as others.
If you can't wait for what we have to say, you can expect the Harman/Kardon Aura to hit store shelves shortly at David Jones, Harvey Norman, and Apple stores, with a recommended retail price of $549.