Not everyone can afford a brand car with the most future-ready technology ever, and while we save up for that hyper cool Lamborghini, it's nice to know the futuristic heads-up display will be available on cars for less than the price of a super-car. A lot less.
Navigation units aren't anything unusual in cars, and most families have at least one to which they rely on. In fact, the devices are so popular, that it's practically pushed printed street directories out of this map book world.
But a new kind of GPS is coming, and rather than divert your eyes from the road, it will present where to go onto your windscreen. It's like a taste of the future, before car manufacturers properly team up with GPS makers and integrate the technologies directly into the windscreen.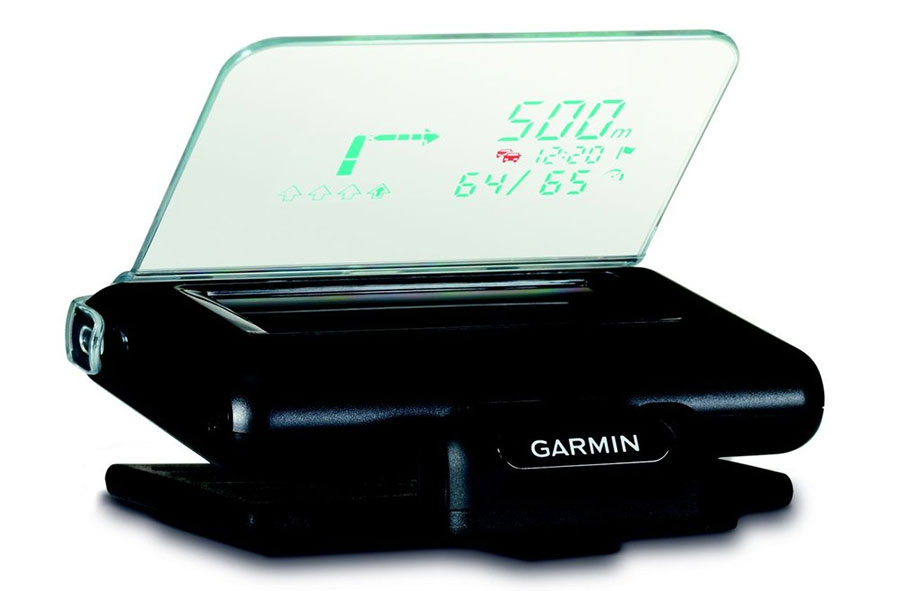 Called the Garmin HUD, this technology comprises of a device to connect to smartphones running either Garmin's StreetPilot app or Navigon, and uses that connection with a small projector to send graphics and text to either a transparent sticker on the windshield or a reflector lens (as seen in the picture above).
The audio notifications for turn-by-turn navigation will be sent to a Bluetooth stereo or the smartphone's speaker, but the directions will be visible on the windscreen, allowing you to look right through them.
"HUD redefines the navigation experience by allowing drivers to find their way without taking their eyes off the road," said Harry Gasiamis, Garmin's Director of Mobile for the Australasia region.
"Head-up displays currently have their place in select high-end cars, but HUD makes this technology available as an aftermarket accessory for any vehicle, at an affordable price."
To give you an idea of the sort of money you'd need to spend to find this in a card, the Lexus GS250 Sport Luxury edition packs a built-in heads-up display, provided you're happy with shelling out roughly $110,000 for the car.
Or there's always a Lamborghini Egoista which packs a version of HUD technology, but also comes with only one seat and a price tag that will likely cause us to faint or have our wallet run screaming from the room if we ever see it.
Fortunately, the Garmin HUD doesn't come with a price that animates your wallet into a frenzy, with the guys at Garmin telling us it will cost $179 when it's released in October.
It does require an app, and these start from $50, though Samsung mobile phone owners may already have the app, as it's the same Navigon app that has been provided for free with the Galaxy series since the release of the Galaxy S2.