Samsung's Galaxy S4 gets a lot of things right, but then there are the odd things that are just so wrong. Things like the unlockable dock where the shortcuts can't be changed, and a gallery that crashes.
Some of these problems are so odd that you have to wonder why Samsung hasn't fixed them for such a premium product. The Galaxy S4 is a flagship phone that almost costs a thousand bucks, and yet the bugs are here and peculiar.
So how can we go about fixing them?
Unlock your dock
One of our biggest pet peeves in the S4 has actuality been around since Samsung updated a security glitch in the Galaxy S3, and the company has never quite fixed it.
As a result, we've seen it in the 3G S3, 4G S3, Galaxy Note 2, and yes, the Galaxy S4, and we're beginning to wonder if Samsung will actually fix it at all.
This flaw is in the shortcut dock at the bottom of the screen, and how you can't actually change any of the icons.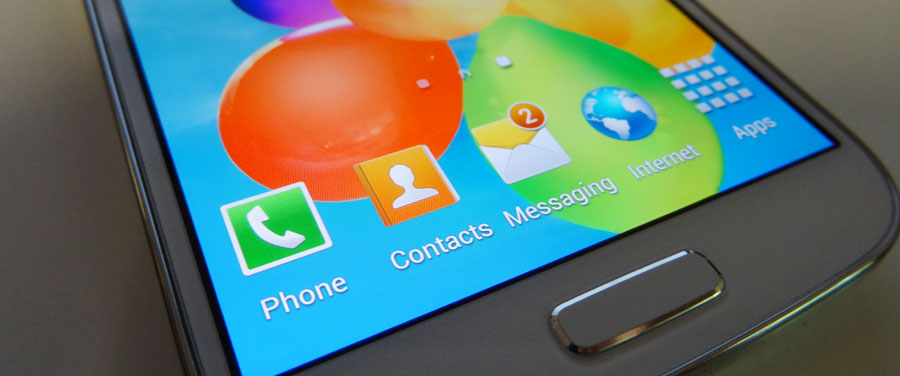 Samsung's implementation of the dock basically makes you have phone, contacts, messaging, the stock internet browser, and an apps menu shortcut as your icons, and in that specific order.
Heaven forbid if you want to add Twitter, Facebook, or replace the browser shortcut with Chrome or Firefox, because you're out of luck.
For the moment, this appears to be a problem with Samsung's Android overlay, called TouchWiz. We're not sure why Samsung hasn't fixed this yet, but our fix is this: use a different home screen tool.
We've written stories about this before, but with a home screen replacement, you can make your phone look completely different, even going so far as to make it look like an iPhone, look like Windows Phone, or just make Android's appearance cleaner.
If you fancy keeping the look of Samsung's TouchWiz overlay, you can do this with either Apex or Nova home screens and the "Touchwhiz" theme. Both Apex and Nova home screen replacements are free, and both are similar, with an offering of an insane level of customisation for how your home screen can look.
Most importantly, these let you change your dock. Why Samsung doesn't we can't work out.
Stable gallery
One of the bugs that has us totally stumped is the gallery: it crashes. A lot.
In fact, Samsung's S4 gallery app stopped working so much this past weekend, that we tried force closing the application, re-opening it, force closing it, and then switched the phone on and off to try and fix it.
We had mixed success. It worked for one folder, but then gave us a hanging screen where images loaded, but we couldn't click on them.
So we gave up on Samsung's gallery app and went with a different one available for free: Gallery ICS.
This app is basically the app Google normally uses in Android Ice Cream Sandwich (version 4.0), and while the Galaxy S3 uses Android Jelly Bean (version 4.2), it works a treat here.
In fact, it not only doesn't crash, but it also automatically rotates the image when we physically rotate our phone, something Samsung's app forces you to hit a button for.
We know which one we'd prefer.
A quieter camera
Our problem with Samsung's images isn't just limited to the gallery. No, we have problems with the camera too.
It's just so… loud.
Why is it we can turn off the sound on every other phone camera, but not this one?
Fortunately, the team that made the app to save our gallery also has a few versions of a camera app that allows you to switch the sound off.
Camera ICS is free when supported by ads, or the better Camera JB+ is two bucks (above), with both featuring the silent treatment, which we dig.
The latter of these (the one that costs money) also comes with a version of the Gallery made for Jelly Bean, which means less app installs (by one) and adds support for editing photos using Jelly Bean's Instagram-like filters.
Neither camera app features any of Samsung's special camera modes, so don't go searching for the Eraser, Best Face, or Animated Photo modes, because you won't find them here.