In-car GPS navigation devices are useful for drivers and pedestrians, and today's models do more than just guide you accurately from one location to another. Some can take photos (and tag those photos with the place they're taken), play movies and MP3 music, monitor travel speeds and give alerts to red-light and speed cameras, act as hands-free kits for Bluetooth phones, and more. Some models support voice commands, and new models can factor live traffic conditions into the route. Still, the core function of the GPS device is to assist you from point A to B, and using one is a very simple process.
What you'll learn:
How to mount a GPS system in your car.
How to program and save one or more destinations into it.
How to use it to navigate from one location to another.
What you'll need:
A car.
A GPS navigator.
Somewhere to go.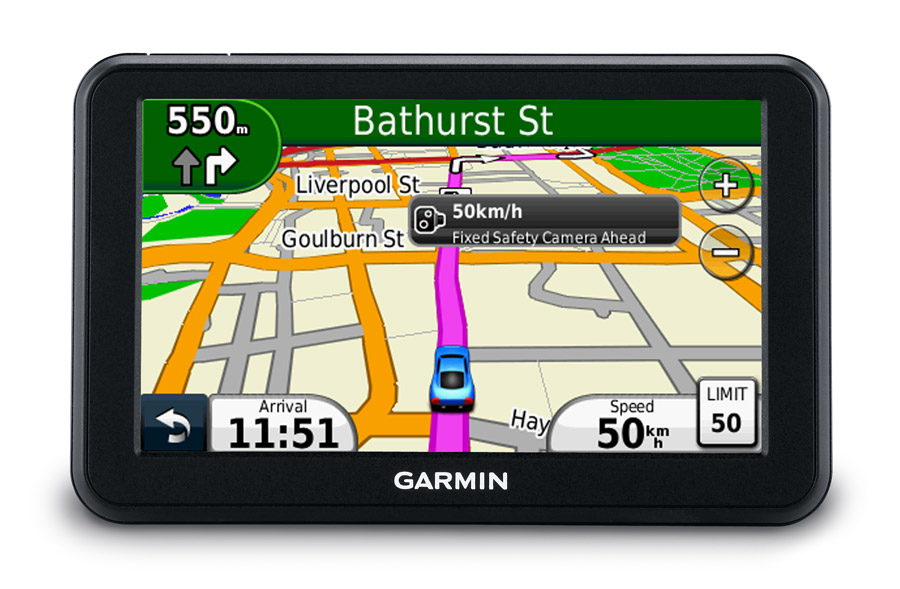 Step by step
1. Read the manual
Before you do anything with your GPS, it's a good idea to thoroughly read the manual. If supplied with an AC adaptor, take the time to fully charge the GPS device in the home where you can more conveniently familiarise yourself with its menu system and perform any pre-programming.
2.  Trip settings
GPS devices can be programmed to calculate routes according to a set of criteria. You can choose, for example, to avoid toll roads, or to travel via the shortest route (distance) or quickest route (time). These preferences are usually found in the 'System Setup' or 'Settings' menu and can be selected per trip, or conveniently applied to all journeys. Take the time to check the default settings of your GPS device when you take it out of the box, and make changes as required.
3. Mount the device in your car
Many incar navigation systems have a suction-cup mounting system that attaches to your windscreen, with a power cable that runs to the 12V power in your car. Attach the device according to the manual's instructions, and ensure that it's angled for quick and easy reference while driving. Now, switch on the GPS device and wait for a few moments for it to acquire a signal, making sure its antenna has a clear view of the sky.
4. Program destination(s)
The process of programming a destination varies depending on the model and make of GPS device, but generally involves pressing a 'Where To', 'Navigate To…' or similar button on the GPS screen, then typing in the address on the touchscreen (or saying it out loud if your GPS has voice recognition), starting with the city then street address.
You can do this in the car immediately before setting off, or if you have multiple stops to make, pre-program all the destinations into the device from home the night before. Important addresses can be saved to 'Favourites' and even given a name (eg. Mum's house, Work), making it easy for you to quickly access them later. Many GPS devices will also let you choose from a list of recent addresses rather than having to re-type them.
5. Drive
Once the destination address has been entered, you can start driving. The GPS will issue voice commands as you drive along, such as "Turn left in 50 metres" or "Bear right in 30 metres". A map will show your present location and other details such as current speed, upcoming traffic conditions, known speed cameras and the next turn you have to make. If you miss a turn or find yourself going the wrong way (perhaps a road was blocked), don't worry – the GPS will recalculate a new route on the fly.
6. Use the other functions
Most GPS devices now offer a host of other features as well as navigation, including trip computers that keep track of mileage; digital cameras with geo tagging; traffic gauges; traffic monitors; media playback, Bluetooth hands-free and more. Once you're comfortable with navigation, you can start experimenting with these other features.
Summary
GPS navigation devices perform many complex functions, but the core navigation features remain quite simple. Just press a button and enter the destination address one detail at a time.
Once you've mastered the basics of navigating using a GPS, you can explore its more advanced features, such as traffic monitoring and associating pictures with locations (geotagging).