The post-PC world is one likely to be driven by tablets, not laptops, and if Microsoft's Surface is any indication, it'll be interesting hybrids, but Microsoft isn't the only tablet maker worth watching.
HP wants to capitalise on that area with its own take on the concept, and this will arrive early next year in the form of the Elite X2 1012.
This machine takes the form of a 12 inch tablet with a Full HD screen, and just like all of the other tablets out there, the technology for the computer is found behind the display.
Under that screen, HP is relying on an Intel Core M processor from the Skylake generation, also known as 6th gen to those of us looking for numbers, and there will be options for M3, M5, and M7 depending on how high spec you need to push things.
Storage will sit at between 128GB and 512GB, while memory will run at either 4 or 8GB, and HP will be bringing some interesting technologies over to feature on the tablet to make it just that much more interesting.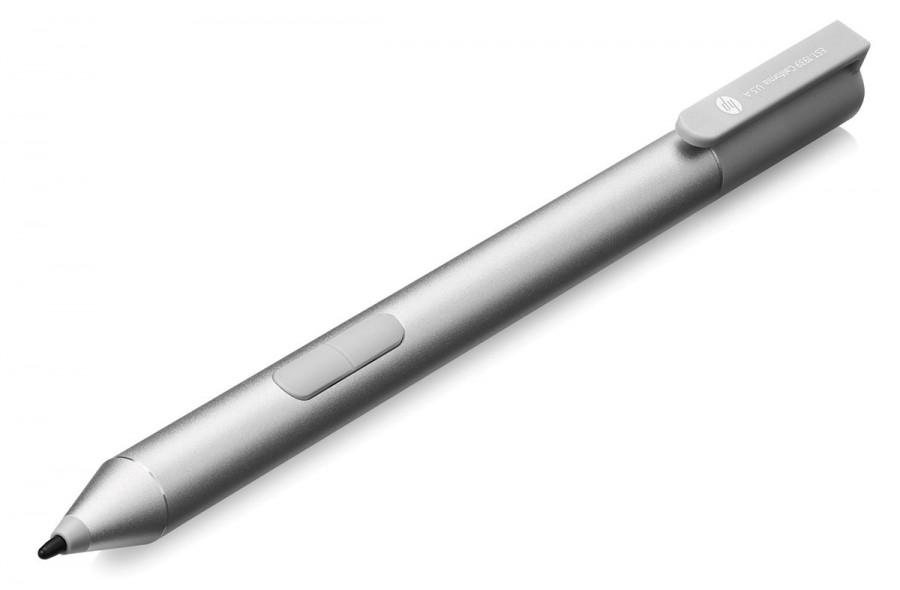 For starters, there's a stylus, and while it looks like the Surface Pen, it's a different technology, with HP leaning on Wacom for a 1024 level pressure sensitive pen with a customisable rear shortcut button.
Basically, you don't have to have OneNote when you double click the back, and can remap this later.
There will also be a self-healing BIOS in case anything happens to the tablet such as getting hacked, and something very new is HP Noise Reduction, which allows conferencing software like Skype to cut down on background noise thanks to some proprietary bits and pieces.
And then there's the build, with aluminium used in the construction while HP has rated the machine for MILSTD, meaning it can survive a bit of a beating through an element of ruggedisation.
"At HP, we've had years of doing this," said Anthony Ceroli, Market Development Manager for Commercial Notebooks, Printing and Personal Systems at HP South Pacific. "What we do is that we understand intrinsically what it is commercial businesses require."
Ceroli told GadgetGuy that it was more than just making a capable commercial-grade computer, with a machine that followed three pillars, comprising of design, collaboration with productivity, and then security and serviceability.
"What is important to us is we want a device that we're proud to take it out, [that] we're proud to show it off in a coffee shop," he said.
"You want a device that not only has commercial grade security features you'd expect, but is sleek and sexy, thin and light. It's aesthetically designed, it's aspirational and you're excited to show people."
Playing with a very early pre-production build ahead of the release next year, the Elite X2 does appear to be a very professional take on what a Surface could be, with the not-so-scratch-friendly magnesium of the Surface Pro 4 replaced with a very light and durable aluminium, while other more important evolutionary nods have been brought in.
For instance, we squabbled with Microsoft over why there was no USB Type C in the Surface Pro 4, and yet in the HP Elite X2, there's not only a USB Type C port to charge the machine from, but a Thunderbolt 3 chipset to take advantage of.
That's something we've yet to see in a PC laptop or tablet, because while Type C has popped up on a few laptops, it's usually just for data transfer, not even for charging.
But charging is here on the Elite X2, as is the use of Thunderbolt 3's 40Gbps maximum speeds and the 4K video support, making it fairly friendly for the future, something plenty of other computers being released this year don't quite appear to be pitched to.
HP's hinge also grabs us, and while it doesn't appear to be quite as flexible as the one Microsoft has going for the Surface, it does appear to be strong enough to withstand quite a bit of pressure.
Even the keyboard has attracted attention, with an aluminium keyboard attached to a fabric covers complete with another magnetic angled cover allowing you to type at an angle. This will connect to the Elite X2 by way of a magnetic port, similar to what you find on the Surface computers, though not the same.
Pricing appears to be fairly competitive with HP's nearest competitor, the Surface Pro 4, with HP's Elite X2 landing in January starting at $1699, though there will be seven models, not to mention customisability from the likes of businesses who want something different, and possibly a different operating system, with Windows 7 also technically supported.