Battery
While the camera doesn't quite live up to the same promise as what we expected, the battery is perfectly sound, amounting to pretty much the same life as Samsung's Galaxy S7 and S7 Edge, and beating the iPhone 6S without any problems.
With wired headphones running through the course of a day, we found a full 24 hours was definitely possible, though we'd definitely put it on charge immediately after and not trying to make it through to the second, as there'd just be no way to comfortably accomplish that.
Keep in mind, this was while taking phone calls, messaging, listening to music, taking photos, surfing the web, and generally using the phone.
Wireless can handle the same full 24 hours, making it possible for owners of a smartwatch and a pair of Bluetooth earphones to survive a full day of work and life without any real dramas, too.
Power users who live and breathe their mobile should make the full day, but will definitely want to charge it overnight, as should everyone.
If you need more life during a day, you're probably using the phone more than us, and here you'll find a USB Type C port to service your charging needs, but it's not just a basic Type C port.
Instead of a stock standard Type C port, the HTC 10 supports a hot technology called "Qualcomm QuickCharge", and it's hot for two reasons: one is that it is very new, while the other is that it is hot temperature wise, almost the point of scaring you that your phone could catch fire. It won't, or shouldn't, but my word does it get toasty.
This is a new technology, mind you, to get battery amounts up to sustainable amounts when the charge gets low, with half the battery charged in 30 minutes, giving you enough for what HTC claims is a day of charge, though in our tests would get you closer to merely "a working day" of charge. That's still a day. Ish.
It does get very warm, though, and you don't get the adaptor in the box, so that's two things you'll want to keep in mind when going this option.
Value
One concerning aspect is the value, because right now we just don't know what the price will be.
Will it be $700 outright? $800? $900 $1000? Will it be more?
HTC hasn't said, with Telstra and Virgin chiming in to sell the phone, but no other telco at this time.
We're going to assume it will start at $900 outright and on $60 plans, and given this expected pricing, the phone is worth it, but we'd advise looking around and trying the competition, because as good as the HTC 10 is beyond its flaws, the phones are just that good this year, too good to not try them all before you decide.
Conclusion
Even without a price tag, it's pretty clear that the HTC 10 is HTC's best phone yet, but as to whether it's the best on the market, that we're not entirely sure about.
Samsung and Apple have provided some pretty stiff competition of late, and while HTC's 10 is exactly what last year's M9 should have been — bold, playful, and bringing some points of difference — it also may not be enough to compete with what we've seen already.
HTC has nailed some things with an interesting evolution, providing a lovely casing, attention to audio, and a camera that can perform but doesn't always nail it as well as a design that doesn't quite feel like an HTC always has.
It's perfect for an HTC owner to upgrade to, without doubt, and One M8 and M9 owners will feel like they're getting a solid update, for sure, though given how good the competition is this year, they may also want to look around, even just a little.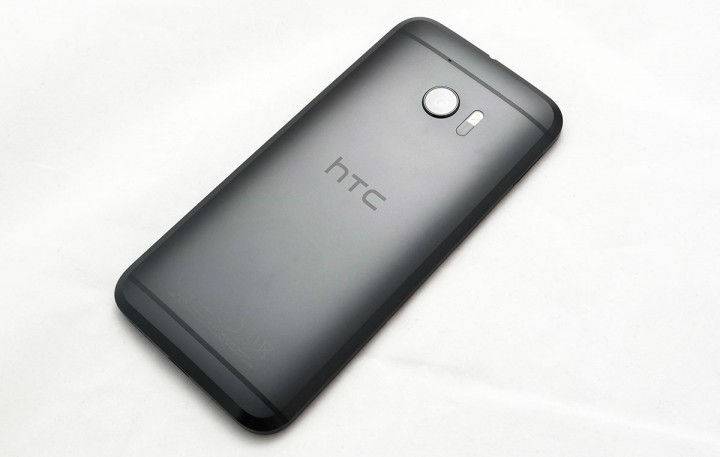 Comfortable design that fits nicely in the hand; Beautifully clear screen; Fantastic build; Can be upgraded with microSD storage; Sharp screen; Fingerprint sensor is very fast; Supports 24-bit sound with an amp capable of turning up the volume very well; Ear profiling is one of the more unusual but very cool features we've seen; Solid battery life; A cleaned up version of HTC Sense with the best of Google; HTC Sense now offers some interesting theme customisation including a "Freestyle" option with no grid; The first Android to natively support Apple AirPlay; Excellent 4G speeds;
Design is odd: like HTC was melted into an Apple and Samsung; No water-proofing; No wireless charging; Qualcomm's QuickCharge is supported, just not in the box; Screen could be brighter; BoomSound makes headphones sound overly bassy and pretty unbalanced; Speakers don't sound as clear as they've previously been; Camera has severe problems at night with laser autofocus; UltraPixel front camera doesn't feel as sharp as it needs to be; HTC's "Freestyle" theming in very limited in how you can set it up, forcing you to adopt one of its limited selection of themes instead of diving right in and designing your own;