It seems as though HTC isn't done with phones for the year, and ahead of next year's Mobile World Congress, the smartphone maker is showing off one more phone that will arriving in November.
It's been a busy year for phones, and if you've been in the market for one, there's certainly no shortage of selection out there.
In November, there will be at least one more, and HTC will be responsible for it.
Announced this week, it's coming from the same brand responsible for kickstarting the metal chassis revolution in smartphones, with HTC's daring unibody aluminium case first appearing in the HTC Legend five years ago, before eventually making its way to more handsets from the company.
We've seen it in many of the "One" phones from HTC over the years, and this week's HTC One A9 is no different, relying on an approach HTC calls "metalmorphics" which relies on refined edges, curves, and a metal body that doesn't offer the heft that we saw in the One M9 but a more natural feeling.
For materials, HTC is turning to metal and glass, relying on a 5 inch edge-to-edge Gorilla Glass 4-protected AMOLED display capable of delivering the Full HD resolution of 1920×1080.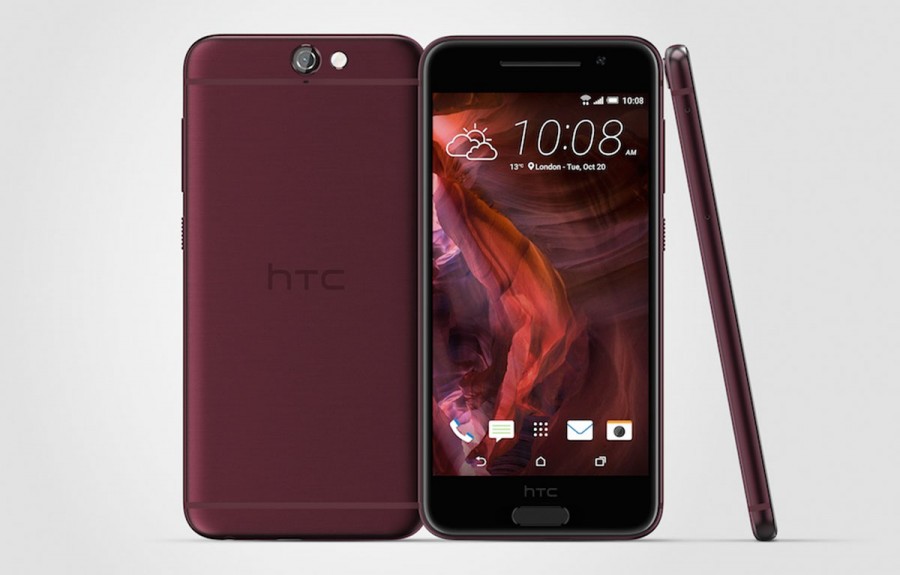 Under the hood, HTC has gone with Qualcomm's Snapdragon 716, an eight core processor that will work with with up to 32GB storage, while keeping a microSD in the body allowing support for up to 2TB if you can find the cards that big.
Connections are pretty standard for a flagship, with 4G LTE, 802.11a/b/g/n/ac WiFi, Bluetooth 4.1, GPS, and a microUSB port (no USB Type C, sadly).
Cameras are also here, with a 13 megapixel rear camera offering RAW support and Full HD video, while the front camera is one HTC's "UltraPixel" 4 megapixel cameras. You'll also find support for 24-bit 192kHz audio like we've seen in Sony, LG, and Samsung devices before it.
Oh, and there's one other important bit, with HTC loading Android 6.0 "Marshmallow" on this phone, and given that the new operating system supports a fingerprint sensor, that is here, too, under the home button under the display.
"HTC is a smartphone pioneer, having delivered the first Android smartphone, the first Windows smartphone, the first 4G smartphone, and the first all-metal smartphone," said Cher Wang, CEO of HTC.
"Today we're taking that heritage of innovation to the next level, unveiling a phone that stands apart in a market increasingly dominated by a company which controls every aspect of your phone. The HTC One A9 breaks from this trend by offering an incredible design, fantastic performance, cutting-edge software features and the freedom to take full control of your smartphone experience."
Upon first glance, we have some interesting observations about this phone, and the first is very obvious to anyone who has seen the year's smartphones: there is no mistaking this, but the HTC One A9 looks like an HTC iPhone.
From the curved edges to the lines across the back to the front speaker grill, it would be very hard to ignore that HTC is doing its best impersonation of an iPhone.
And then, just to throw a bit of a difference, there's a home screen button with a fingerprint sensor underneath, almost as if to channel a bit of Samsung.
This is coming from a company that, for the most part, has removed all traces of a home button from its phones in the past few years.
And yet… here it is.
We're hopeful, that said, because the HTC One M9 had a lot to live up to, and yet didn't, let down by a design that was so hefty, it could only appeal to people who didn't keep it in their pocket, and then dented even more by a battery that just could barely live up to the demands of a day.
Will the One A9 pull HTC back and give the company a fighting chance?
We'll tell you when it arrives, with HTC set to release this handset in November.