Instead, HTC is leaning on Dolby for the One M9, with Dolby's understanding of sound able to be switched on and off depending on if you're listening to audio using your headphones or the phone's speakers.
On the former, you'll find a reasonable amount of line volume here, though we found the audio quality better from the One M9 when Dolby was switched off and used with headphones, as it tended to make headphones sound a little too bright, the Dolby technology changing the sound-space for headphone types.
Interestingly, there are presets made for three headphones made by HTC — headphones we'd be surprised anyone will use outside of those buying the handset, and possibly not even them — and yet nothing else.
Seriously, it's easier and better if you just switch Dolby off when plugging in headphones.
When you're listening through the speaker, you'll have some of HTC's BoomSound technology to contend with, not just the Dolby support.
We're not entirely sure the "surround" technology we had hinted at us from the launch is all that noticeable, and the idea that anything other than two channels could be pushed out from two forward-facing speakers is a little bit odd, but technically, Dolby Surround is here working away, making everything sound just that much better, which in turn translates to being able to leave a small Bluetooth speaker at home. Fancy.
You can also hear 24-bit audio files in FLAC, something we first saw on the LG phones, but has since made its way to models from other manufacturers, too.
HTC is now part of this club, and with compatible headphones, you can hear high-resolution audio provided you have the files to begin with.
Over to the world of cameras, and while we're a little baffled by HTC's decision on this one, it's nice to see a solid camera, if not one that's a little slower than we'd like.
You see, for the past two years, HTC has been banging on about "Ultrapixels", the homemade technology aimed at making smartphone cameras better with a larger image sensor.
This special camera was called an Ultrapixel camera, and it dealt with low-light better than other modules, and generally included video and image capturing technology able to let you erase elements from a scene.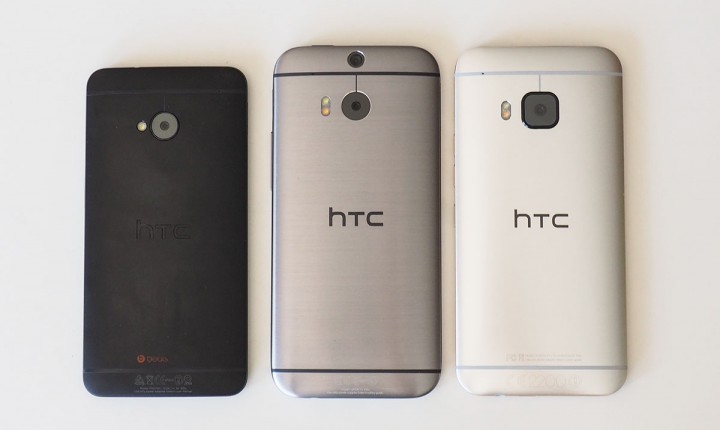 Last year in the M8, this was expanded to use another camera, with both rear cameras used to combine depth data and make images that would let you move around them, almost as if they were 3D, with similar effects to what the Lytro lightfield camera could do.
But this year, the dual-camera concept is gone, and the Ultrapixel camera — which itself relied on four megapixel images — has been moved from the back to the front, becoming merely a selfie camera.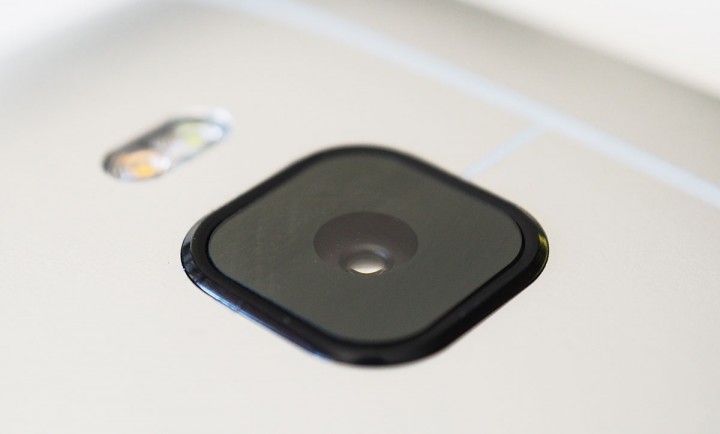 In its place and on the back is a 20 megapixel shooter with the sensor provided by Sony and the glass made of sapphire so it doesn't scratch.
This combination of technologies results in a camera that will suit most situations, offer a decent size image (with 16:9, 10:7, and 1:1 aspect ratios), and includes software for automatic and manual exposure control, as well as downloadable camera modes catering to simultaneous front and rear capture modes, panorama, and soft focus via a "bokeh" mode.