Over in the performance side of things, Huawei's quad-core processor isn't the fastest chip you'll see, barely beating last year's HTC One X in terms of raw power in our synthetic benchmark tests, but it seems to handle its own.
Partnered with 2GB RAM – something we wish existed in the Ascend Mate – the P6 does a decent job of running multiple apps and flicking through the menus.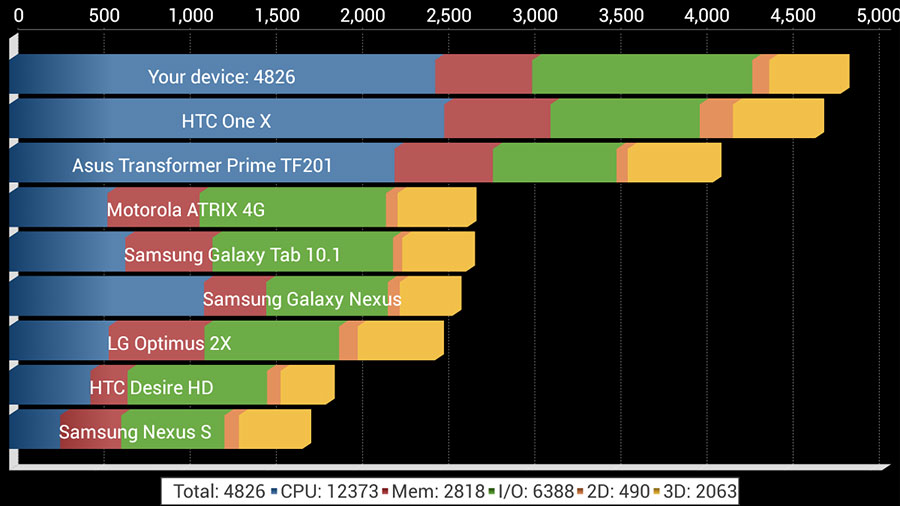 There is the occasional hiccup here and there, noticeable when you're dropping down the notification bar up top, or scrolling through a page, but by and large, it's unlikely to bother anyone.
What will is the 3G performance, which is a tad underwhelming.
We're not quite sure what it is with Huawei. While the 4G devices we've tested from its devices seem to fly, the 3G ones don't seem to make the dent they're supposed to.
The Ascend P6 will pull data down wirelessly, sure, but it's not the fastest device, managing an average of around 3 to 4Mbps, and barely hitting the 6 or 7Mbps mark as we took it through our download tests in the Sydney CBD.
Battery is equally mediocre, managing only a day, with the performance tested through phone calls, messaging, emails, web surfing, social networking, and wired music playback.
You might be able to get a little more out of this handset if you're very conservative, but really, a 24 hour period seems to be all she wrote here.
The omission of Near-Field Communication (NFC) is also a touch surprising, especially since it's one of those features you just expect a handset to have these days.
Huawei could also spend some time tightening up its on-screen keyboard which has improved slightly upon past versions, but not dramatically.
As such, the keys look bigger, appear more responsive than ever, but the spell check still only works as you're typing the correct letters.
For instance, if you type "recipe" incorrectly as "recipr," there won't be a suggestion for the right word, even though that's likely when you need it most.
Fortunately, there are plenty of keyboard replacements out there on the Android Market, so it's something you can get over relatively quickly.
Storage could also be improved, because while 8GB might be enough for some, there really is only a little over 3GB available for you to use once Huawei has left its mark on pre-installed software. You can fix this with a microSD card, but we'd have appreciated a touch more available storage in general.
It's also nice that Huawei choice to include a headset jack cover, one that also includes a pin to help you eject the microSD and microSIM trays, but we have one question: where are you supposed to put the thing when you take it out?
That seems to be the one area Huawei didn't think about, because outside of a box somewhere, it's going to go missing very quickly on in your pocket, handbag, or backpack. Oh well, just take it out and leave it in the box until you need it, unless you plan on using Bluetooth headphones and only Bluetooth headphones.
If you do plan on using wired headphones, we're going to say be careful, as the side 3.5mm port doesn't just make holding the phone a little difficult, but also might cause headphone jacks some stress later in life.
Depending on where you keep the phone, excess pressure from the headphone jack on the side – especially in longer straight jacks – could end up breaking them.
Those of you with right-angle jacks probably won't have this issue, but the placement of this port is enough to cause us concern.
Conclusion
Taking the title of the world's thinnest smartphone is no easy task, but Huawei has managed to accomplish exactly this with the P6, creating a device that feels more solid than previous efforts by the brand, and is even thinner.
It could do with a touch more performance and a couple of tweaks in the design, but overall, Huawei has produced something that will satisfy many customers out there.
If 4G isn't a priority for you, but something light and lovely is, the Huawei Ascend P6 is worth checking out.
The thinnest phone to date; Feels great in the hands and the pocket; Five megapixel front-facing camera will be liked by those who love taking selfies; Sound quality over headphones is impressive;
Needs more storage; Battery life is only a day; No 4G; No NFC; Included virtual keyboard could be better; 3.5mm headset jack on the side could pose problems for headphone jacks later on;