Apple's use of a pressure-sensitive touch panel might have been a world first when it appeared in both the Apple Watch and the MacBook Pro, but Huawei is beating the iPhone maker to the punch in a phone.
If you're into big phones with new technologies, the news is good, as Huawei has this week used the IFA technology expo in Berlin to showcase something with both of those qualities, as last year's Ascend Mate 7 meets its new brother, the Mate S.
This model will take a slightly different approach in design and technology, upgrading everything while slimming out the package, keeping most of the phone at 7.2mm thickness while slimming out the sides to be a thickness of 2.65mm, which in turn should make the phone appear like it's one of the slimmest in the world.
Your hands and pants will still likely be able to notice the illusion, though when you hold it up to the side, friends may be wide-eyed with jaw-dropping glances as to the magic trick Huawei is attempting to pull off with this one, and the solid design doesn't stop there, with "skid resistance" built into the phone to help the handset survive if dropped.
A metal body helps complete the frame, with Huawei telling GadgetGuy that this has been designed from "pure metal", while the screen will be protected by the slightly rounded edges of 2.5D Gorilla Glass.
That screen is a little smaller than last year, too, with a Full HD 5.5 inch AMOLED panel in comparison to last year's 6 inch Full HD In-Plane Switching (IPS) panel, which should result in strong and dynamic colours.
Huawei's choice in screen may end up being a little different from other phones out there because of what one variant will use, with support for "Force Touch".
Now if you've seen or played with the Apple Watch, you'll be familiar with this concept, but if not, it's essentially a touch panel that has the ability to pick up on pressure levels, allowing you to press hard or light in order for the screen to respond.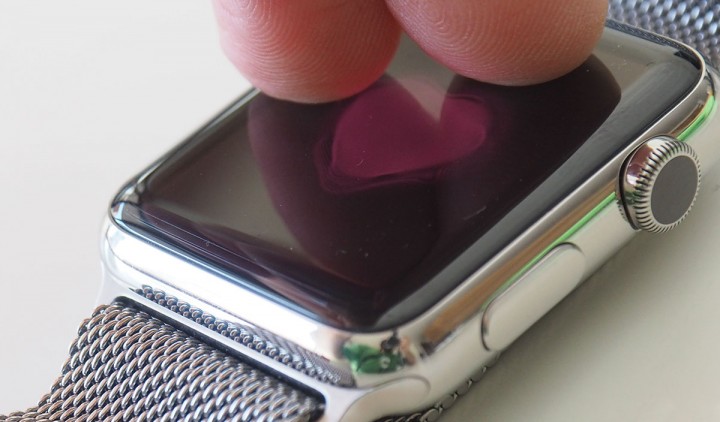 On the Apple Watch, this means if you press hard, you can get the watch to change faces or pick up on your heart rate, and with the appearance of the technology on Apple's recent trackpads, it can be mapped to different software functions like looking up a word when you're writing.
Huawei will be using this technology for its Mate S phone, with the expectation right now that this will allow you to zoom into images or open up applications based on the pressure of your finger as it touches the display.
It's a particularly neat bit of technology, and Apple is expected to include it in the next iPhone, which is set to be announced next week.
Beyond this cool screen technology, Huawei is including an upgraded fingerprint sensor designed to be faster and capable of doing more such as scroll through photos or controlling notifications, while the camera has been upgraded with a four-colour camera module capable of delivering higher quality 13 megapixel images complete with a "professional" camera mode providing exposure control and ISO adjustment.
Meanwhile, the front camera will also get an 8 megapixel camera, really putting the 1.3 megapixel FaceTime HD camera in the iPhone to shame.
4G LTE technology will be here as well, and we're told there will be three variants, two without Force Touch running with either 32 or 64GB storage, and another with Force Touch and an as-yet-specified storage amount, though we suspect it will be 64GB.
No word on local pricing or availability, but given we saw the last big phone from Huawei, we expect we'll see the next, too.