Chinese phone giant Huawei says that its flagship model phone, the Mate 9, will be available in Australia from 7 February 2017, with a recommended retail price of $999.
The phone packs the latest Kirin processor, produced by Huawei subsidiary HiSilicon. Huawei says the Kirin 960 eight core processor offers 180% higher performance than its predecessor and delivers the highest multicore performance CPU in the category. It runs four 2.4GHz cores and four 1.8GHz ones. This is backed up with 4GB of working RAM (there's also 64GB of storage, plus support for a microSD card of up to 256GB).
The Kirin 960 chipset comes with a "Machine Learning Algorithm" that's claimed to maintain performance at higher levels over a longer period than regular phones. In addition, the Vulkan graphics application programming interface has been implemented. This offers higher performance (it take better advantages of multiple cores) and lower battery consumption than the traditionally used OpenGL API.
It's a whopper, with a 5.9 inch, full HD screen. Huawei says that the basic construction is on a machined unibody metal frame. A dual camera is provided: 20MP and 12MP with 2x zoom, f/2.2 maximum aperture, optical image stabilisation and glass by Leica. Four different focus strategies are employed. UltraHD video up to 30 frames per second is possible. Oh, and it has a 3.5mm earphone socket.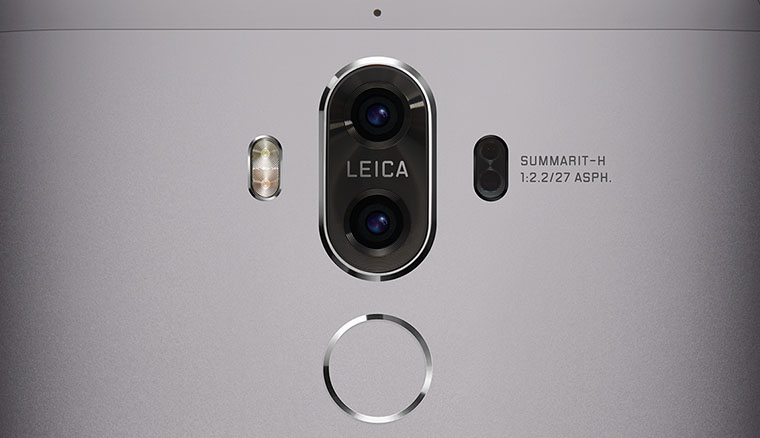 The usual premium mod-cons are provided including Near Field Communications (which amongst other things, makes for easy pairing with a lot of Bluetooth devices), a fingerprint scanner for security, GPS, accelerometer, compass and so on. There's even an infrared port, so it ought to be able to operate as a remote for your TV.
The underlying operating system is Android version 7.0 ("Nougat") with Huawei's EMUI 5.0 interface.
Huawei says that the battery is good for two days on its tests (the GPU, for example, uses forty per cent less power) and has a "Supercharge" mode that will provide "enough power for a full day's usage from a 20 minute charge."
The connection socket is USB Type C, continuing the trend towards this connection taking over everything.
Naturally we'll try to get our hands on one when it becomes available and tell you all about it.