The Huawei Nova 3e offers many champagne features for a lemonade price. At $399 it is one of the better mass-market ($200-499 range) phones. It is also known as the P20 Lite in some markets.
I am torn. I have used the Nova 3e for a few days. This is straight after using Nokia 6 2018 (Gadget Guy review here) at the same price.
Both have great specifications for the price. This has more ram and a dual camera. But I like pure Android One on the Nokia. However, Huawei's EMUI 8.0 UI is competent as well.
If both are on your shopping list, I will have achieved some success.
In the box. Huawei Nova 3e Model ANE-LX2J (review unit branded P20 Lite)
Phone
5mm headset/mic
Quick Charger 5V/2A and 9/2A
USB-C to USB-A cable
Transparent case
2-year warranty – Free door-to-door pickup and delivery within Australia
The first impression
There are those who like the notch screen (as on the iPhone X) and those who hate it. I am not so passionate either way. But, I use Huawei's handy feature to turn the top of the screen to black giving a faux top bezel. Works well for me.
The review unit is a sample replete with P20 Lite branding. As such, I can't be sure of the exact Aussie model number. We issue the standard warning that you must buy the genuine model with Australian firmware as it works on all Australian Carrier LTE bands and can make 000 emergency calls without a sim.
Huawei tends to use the 'Lite' moniker on phones that bear little resemblance to the 'heavy' ones. I suspect this has not worked as well as people expected a P20 Lite to do almost as much as a P20 or P20 Pro. I like that it is not using the Lite moniker here otherwise I would be disappointed in comparison to the other fine phones. Nova is what it is – a mass market phone.
GadgetGuy also reviewed the Nova 2i which was $499 but has dropped to the same price to clear as the Huawei Nova 3e.
It feels good in the hand. The alloy edge gives a nice grip. Yes, both sides of the glass are a fingerprint magnet and the supplied clear plastic bumper case is mandatory. In all, it looks and feels like a more expensive phone, especially in the Klein Blue glass back and alloy sides finish.
Specifications Huawei Nova 3e Model ANE-LX2J
We have changed our 'monolithic' specifications table to place relevant comments and tests after each segment.
Screen
Screen
5.84-inch, 2280 x 1080 (FHD+), 432ppi, 19:9, LTPS IPS
80.5% S-T-B-R
Defaults to 720p when battery saver cuts in
With Notch (can be turned into a faux bezel)
Glass protection: not stated
At 5.84" in the 19:6 format very few phones in the mass-market category can compare. The front is almost all screen except for the 'notch' and a small bottom bezel.
Huawei uses an LTPS (Low-Temperature Polysilicon) IPS. This means lower power use for higher resolutions. It is also a little lower cost to make.
At 500 nits (white) and 1500:1 contrast sunlight readability is just above average for an IPS screen. It has a wide viewing angle, so you can tilt it to avoid reflections.
sRGB or DCI-P3 ratings are missing. It has pre-sets for default, warm and cold colour. Colours are accurate, if slightly punchy.
Performance
Processor
HiSilicon Kirin 659
4 x Cortex-A53 2.36 GHz and 4 x Cortex-A53 1.7 GHz
GPU
Mali-T830 MP2
RAM
4GB
64GB eMMC flash (50 GB free)
microSD to 256GB
OTG
The Kirin 659 processor has been around for a while. It must have had an update as the Huawei Nova 3e supports Wi-Fi AC (the old processor did not).
Performance-wise it rates closest to Qualcomm's Snapdragon 625. The best description is modest performance but more than enough for this phone's needs.
The processor is in the Huawei Nova series, Honour and P20 lite. There is no stigma with using HiSilicon either – Huawei's manufacture quality is as good as Qualcomm.
4GB RAM is more than enough to futureproof this at least for Android 9.
64GB eMMC flash is maximum for app installs. The microSD cannot be formatted internal storage/apps. This is an important limitation.
Games-wise it is about 20% slower in graphics. It should play most current mobile games up to 30fps.
We noted it became a warmish 36° in the hand when under load. This is more than acceptable.
To put the processor in perspective, performance is very close to the Nokia 6 2018 but about 50% of its GPU power.
Comms
Comms
Wi-Fi AC dual band, Wi-Di, Hotspot
Multi-point (2) Bluetooth 4.2 with aptX
Micro-USB 2.0 OTG
Wi-Fi AC gets 580/390Mbps at 3/6 metres from our reference D-Link AC5300 router. The best you could expect is 867Mbps from a flagship processor.
Bluetooth 4.2 supports aptX for better Bluetooth audio to compatible devices. It also supports multi-point (2 devices) connection do you can use it in the car as well.
Sound
Sound
3.5mm audio jack
Earpiece
Down-firing speaker
Dual mic with ANC
Software EQ for headphone
The earpiece speaker is for the phone only, e.g. it's not part of a stereo 2.0 setup.
The bottom firing speaker is for hands-free and sounds. It produces a pure mid-signature (no bass, mids emphasised, treble recessed) best for clear voice. It reached 85dB in ringing and around 65-70 for music and voice.
Output to an amp was 30Hz to 15kHz but lacked signal strength (volume). The supplied buds are OK but also suffer low volume.
We tried the device with a pair of Sony WH-100XM2 headphones that support aptX. The signal lacked the volume to drive the headphones.
Other
Other
Fingerprint sensor rear
Facial unlock, extensive facial recognition algorithms that allow the device to detect 1,024 feature points of a human face. Claimed <800ms delay
GPS and e-compass (all varieties)
The fingerprint sensor is accurate and fast every time.
Facial Recognition is new, and it works in most low-light conditions.
Battery
Battery
3000 mAh battery
Quick Charge 5V/2A and 9V/2A (18W)
Claimed 13-hour video playback
An HD video loop with 50% screen in aeroplane mode was eight hours. Under full load, it was empty in five hours. It should achieve 12 hours in normal use – charge it daily at least.
It will charge from 0-100% in under three hours. That is not exactly fast charging.
4G/LTE
LTE
LTE
VoLTE and VoWi-Fi
Single Sim (second is also for microSD)
Bands: not stated
The phone supports all necessary Australian 4G bands.
Importantly it supports VoLTE and VoWi-Fi that is vital if you want to make calls in Telstra's new small cell areas.
320/45Mbps download/upload speeds on Telstra 4G 4-bar signal strength.
Operating system
OS
Android 8.0
Security Patch 1 June
EMUI 8.0 UI
AI machine learning technology
EMUI OS is Huawei's way of avoiding everything Google as mandated in China. In Australia, we get a full suite of Google apps as well.
Over the years I have seen it go from heavy-handed to a light touch. The learning curve is easy enough. On the positive side, it offers a good suite of management tools.
This version has a new AI engine for things like translation, facial recognition, app optimisation and security.
My only advice is that it is not pure Android and updates will take longer.
Build etc
Colours
Midnight Black, Klein Blue
Build
Front glass over an alloy frame.
We suspect the glass back is polycarbonate.
No glass protection specified
Dimensions
148.6 x 71.2 x 7.4 mm x 145g
IP Rating
Not stated, so we assume it is not rain resistant.
As much as these are lovely colours they are fingerprint magnets and can be slippery. Use the poly bumper case.
It is solid with an aluminium frame under glass.
IP rating is not usually in a mass market phone.
What's missing?
| | |
| --- | --- |
| Missing | Qi wireless charging |
It is important to remember that these features not usually in a mass-market device.
Price
Price
$399 from JB Hi-Fi, Bing Lee, and Harvey Norman

Available on carrier plan from Vodafone starting at $11.08 per month for 36 months plus voice/data plans from $30-100 per month.

Website
https://consumer.huawei.com/au/phones/nova-3e/
Camera
Rear Camera 1
Primary
16MP (f/2.2, 1.0µm, 26mm), PDAF, HDR, single LED flash, face detection
Missing: OIS and EIS
Still image: 4608×3456 (4:3)
Video record: 1080p@30fps
Features: Photo, Night Shot, HDR, Panorama, Pro, Beauty, Light Painting. There is also an advanced settings menu, summoned by a swipe from the top. RAW output
Rear Camera 2
2MP (f/2.2 1.0µm) for depth sensing, fixed focus
Selfie
16MP, f/2.0, 1.12µm, 78degree FOV (good for two people)
3D 96 recognition points facial recognition and skin enhancement
1080p@30gps
First, let me say how much I hate the camera placement. In typical Apple style, it is on the top left rear of the phone. About half the 100 or so reference shots had my fingers in the frame! Give me a centre mount any day.
We found that good lighting means a good picture. Daylight and office lighting 500-lumen shots have accurate colours, good brightness but lack very slightly in detail.
Poor lighting conditions make above average shots almost impossible to achieve
Huawei's website states: LCD [flash] intelligent light technology is banishing grainy, poor quality photographs. With a spectrum of 11 colour temperatures for intelligent light rebalancing within different lighting modes and 4 in 1 light fusion, every image in any light comes out clear and bright.
Sorry, we just did not see that. Night shot mode (user selectable and therefore not part of the full auto tests) is a little better but stretches exposure times too much for a handheld shot.
I suspect the Kirin 659 processor simply lacks the power to do the post-processing to produce the amazing results we see on the P20 Pro.
Camera-wise it's slightly better than average. But the second lens does not do much other than enabling bokeh. You don't need two lenses to do that – so it is more a marketing thing.
But, we have seen a lot worse. It is better than you can expect in the mass-market category.
Daylight, outdoors
Indoors Office Light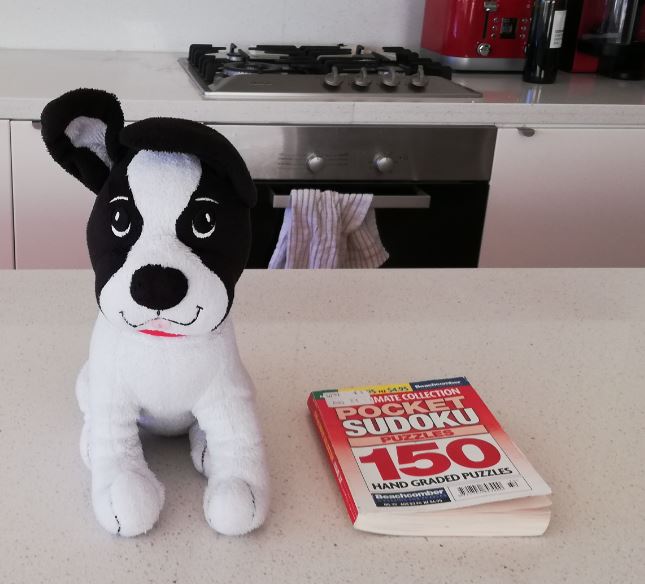 Lowlight
Selfie
The 116MP selfie gives good detail and colour. Its wider angle is good for two people in the shot.
Panorama
3,100 pixels and about 25MB image size. It is quite good.
Bokeh
The 2MP camera is for depth information. Our bokeh experiments were not good with lack of delineation between the foreground (focus) and background (out of focus). Again, this is a post-processing issue. Same goes for the portrait mode that produces an 8MP image after post-processing.
Video
1080p@30fps. It is competent but lacking in sharpness – details.  Colour is good. A 1minute video is 135MB.
GadgetGuy's take. Huawei Nova 3e is great for a mass-market phone
Don't let the outcome of some of the tests put you off. We need to report independently and accurately.
I doubt many mass-market phones could come close (except the Nokia 6 2018 and perhaps the Moto e5).
It looks like a million dollars. Yet it is a mass-market device that delivers more mid-market specifications. It is good value and a good buy
Pro
84" display and a very high Screen-to-Body-Ratio
Good screen for the money
Thin and good feel in the hand
Youthful coloured chassis
5mm audio jack
Easy to good photos in good light
Great selfie camera
4/64GB is unusual for mass-market
Con
Really would have liked OIS/EIS on the main camera but that makes for a thicker device
microSD can't act as app install internal storage
Battery life can be much shorter under heavy use
EMUI 8.0 is not pure Android
The camera struggles with low light
No IP rating
No NFC (P20 Lite has it)
Ratings –
Huawei Nova 3e
Remember his is a $399 phone. On that basis it is excellent value.
Overall: 3.9 out of 5
Features: 4 out of 5 – fully featured with some mid-market characteristics. Lost a point due to no IP rating
Value for Money: 4 out of 5 – Good value
Performance: 3.5 out of 5 – The Kirin has adequate power for all bar photo post-processing tasks
Ease of Use: 4 out of 5 – You need to learn EMIU UI
Design: 4 out of 5 – Looks a million dollars, but again lack of IP rating is an issue
Huawei Nova 3e, Huawei Nova 3e, Huawei Nova 3e, Huawei Nova 3e,
Great value for a mass-market phone