Huawei's P series has always been about the best of the best without you needing to sell a kidney, so can this year's model fight the threat that is the iPhone, or is it just a poor cousin?
Features
Another entry in Huawei's performance range of handsets, the P8 aims to offer improvements to the company's efforts in its EmotionUI Android overlay, with a fair heap of technology for not too flagship a price.
Inside this phone, you'll find an eight-core chip, the Hisilicon Kirin 930 running at 3.5GHz, consisting of one 2GHz quad-core section and another quad-core at 1.5GHz.
This processor is paired with 3GB RAM and 16GB storage, with a microSD slot for upgrading this further if need be.
Google's Android is also on the P8, running version 5.0 "Lollipop", with Huawei's EmotionUI flavour and overlay of the Google operating system.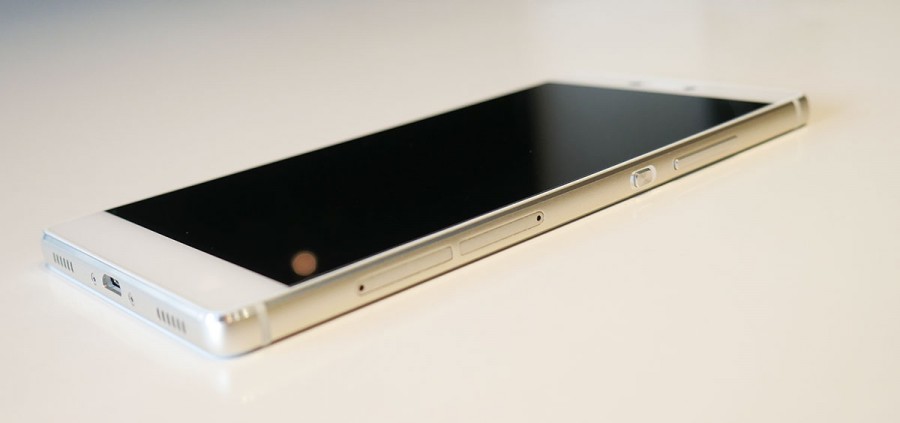 Cameras on phones are part and parcel of design these days, and there are two here, with a 13 megapixel module on the back, as well as a 8 megapixel on the front. Both of these are capable of Full HD 1080p video capture, though only the rear camera supports a flash.
Connections on the P8 are fairly standard, including 802.11a/b/g/n WiFi, Bluetooth 4 with A2DP and Low Energy (LE), Near-Field Communication (NFC), GPS and A-GPS, and 4G LTE for high-speed mobile connectivity.
All of this sits under a 5.2 inch Full HD 1920×1080 display, providing a pixel clarity of roughly 424 pixels per inch, with this protected by a layer of Corning's scratch-resistant Gorilla Glass 3.
Buttons on the phone aren't found in abundance, hardly surprising given that phones are technically just touchscreen blocks these days, and the Huawei P8 is no different providing three soft buttons at the base of the display when switch on, and only two physical buttons, both found on the right edge with a volume rocker just above a square power button.
Two pin ejectable slots can be found below these buttons, the first of which is used for a microSD slot, while the second is for a microSD card.
Ports are also easily located here, with a 3.5mm headphone jack up top while the microUSB port sits at the very bottom.
The battery in this phone is not removable and is rated at 2680mAh.
Performance
Like the opening of a "Star Wars" film, you should almost expect this review to begin "The Clone Wars continue", the words travelling up the side of the screen with cinematic fanfare, because that's one of the first impressions the Huawei P8 offers.
With the P8, Huawei has dropped the "Ascend" moniker we've previously seen from the "P" range of handsets, what we've come to know as the "performance" line.
These devices are meant to represent the best of the best for Huawei, or close to it, with the right amount of tech thrown into a body that is super thin and meant for people who like to keep the phone close to their person, with sexy looks thrown in for good measure, too.
In the P8, you'll be treated to some of that, but when you take a look at the design, it's hard not to make the comparisons.
And so, the Clone Wars continue…
Like the Oppo R7, Huawei's P8 takes its design cues from that of the iPhone 5, borrowing the design, flattening it, and stretching it out some, with a two-tone metal body, which on our review unit was white and a sort of silvery gold.
It's both a comfortable design if not a tad confusing because if looks so much like an iPhone, though the metal does make it feel like you're holding something of substance compared to yet another plastic box. Further, the 6.4mm thickness just barely undercuts that of the iPhone 6, which this is so trying to be.
Buttons are missed out on most of this handset, with the face pretty much just one piece of glass and a near edge-to-edge screen, while the back is mostly metal with a hint of glass near the camera, which is flush with the phone.
And really, this does look like an iPhone 5 made new again, adding to the fight of the clones.
Get those lightsabers ready, it's time to turn this one on.