Mobile World Congress may well be just around the corner in February, but Huawei is taking the time to show a couple of products it has in store ahead of that mobile free-for-all, and the news is good if you like metal.
Shown at the consumer electronics mecca that is CES in Las Vegas, Huawei's pre-MWC showcase is small, and likely smaller than what we expect the mobile manufacturer will unveil in Spain next month, but it's still worth a look, especially if you're into premium looking metallic gadgets.
There are three being shown, and while Huawei wouldn't confirm exact timings for Australia, a representative for the company did say that Australia was a likely candidate for all of the products.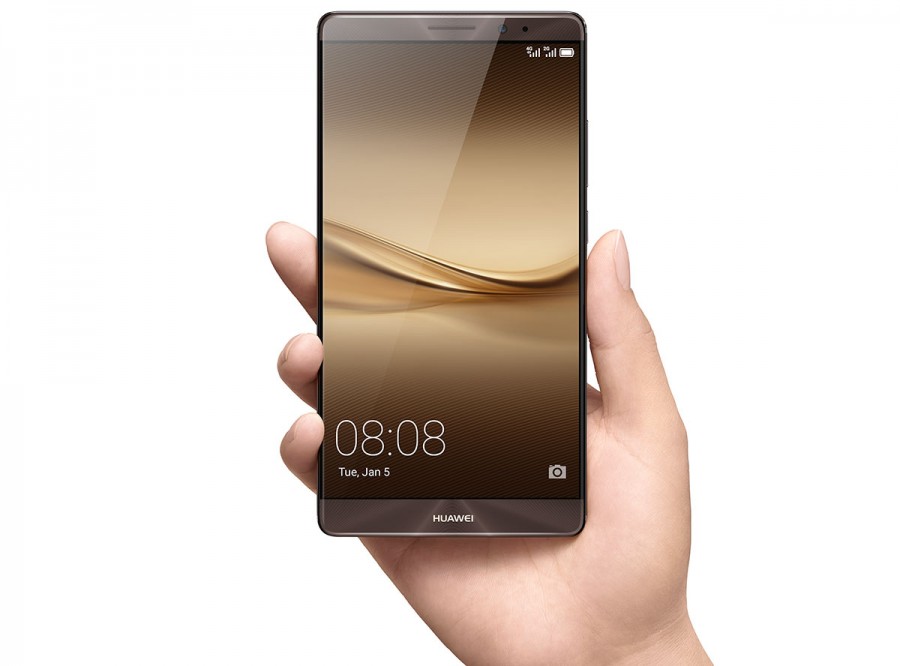 First up is a new phone, and this one is a sequel to one which has done quite well for the company.
Following on from the Huawei Ascend Mate 7 back in late 2014, Huawei will have a Mate 8 in 2016, with another 6 inch display though this one stretching practically edge to edge, meaning no frame.
The battery will drop a little in size, from 4100mAh to 4000mAh — not a big enough drop to be considered a big loss — while the processor will be made to be a little smaller and yet more grunty which could bring some noticeable improvements.
Cameras will also be better, with a 16 megapixel camera on the back and an 8 megapixel selfie camera up front, while the fingerprint sensor will also get an improvement as Huawei delivers the same sensor found on the Nexus 6P it build for Google.
Oh, and that body is full metal like it was last time, with a look of either gold, silver, black, or something more plum like applied to the package, because the gold from last time might not be your thing.
Another tablet will sport gold, though, with a gold and white 10 inch tablet also on the way, called the MediaPad M2.
This one kind of reminds us of a Samsung Galaxy Note, but with a metal body, and it even sports a stylus on the side that looks like a comfortable pen.
We don't know much about this except to say that it's a 10 inch tablet with a stylus, but we're sure Huawei will reveal more later on, as it will with some revamped editions of its Watch.
According to Huawei, the Watch Jewel will be "the world's first smart watch designed for women", and while we don't normally pick up on hardware made for specific sexes — because most gadgets tend to be unisex and can match anyone (except some gender specific health-related gadgets) — Huawei's 2015 Watch did tend to exude a masculine-metal watch look in some ways, which we suspect this new model will deal with.
Under the hood, it's not like to change match; rather, this is about design, because Huawei has partnered with Swarovski, a collaboration which has allowed the Huawei Watch to grab 68 zirconia crystals in the watch, while the strap is made with Italian crocodile calfskin.
We're not sure that will match every lady out there, but those liking the sound and indeed the pictures of this watch will at least have the option for a semi-extravagant smartwatch in the near future.