Flat packed furniture is awesome, but imaging what it's like in your home isn't always easy, especially since there are so many styles, positions, and rooms to think of. Fortunately, Ikea has a next generation solution.
Future generations of the Ikea catalogue will now let you place products in your home using a smartphone or tablet camera, all through the power of augmented reality.
The technology lets you choose a product and place it on the floor of your home, with the position chosen based on where you place the physical printed Ikea catalogue you pick up in store.
Once that's in place, you can select a chair, table, couch, and so on, and it will load up in the place.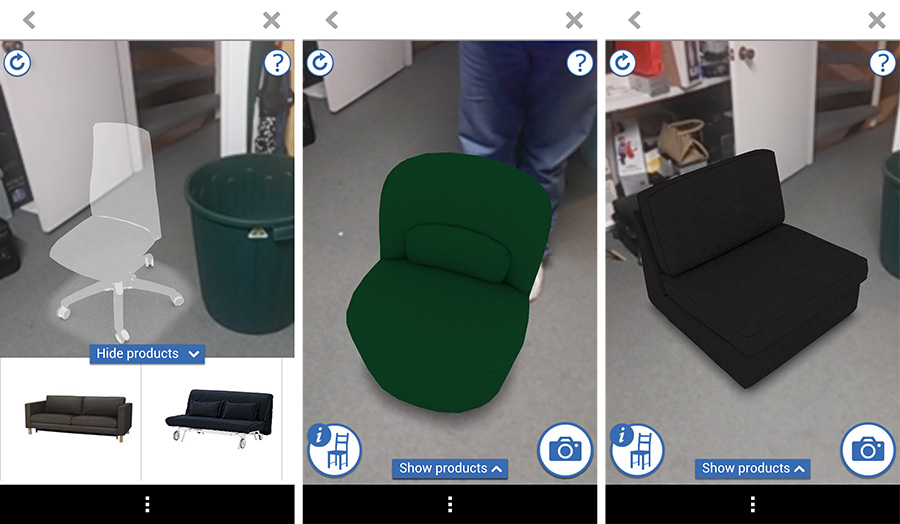 You can walk around the product, rotate it with your fingers, and generally experience a digital representation missing only the fact that it's not real and you can't touch it or plant your behind here.
What it does do, however, is provide you with an idea of how it will look.
And if you don't have a catalogue, you can print out the cover from the most recent one and use that as the anchor for the projected model, or just throw the 3D model inside using your fingers and the pinch-to-zoom gesture to manipulate the size.
In Australia, Ikea hasn't launched its new 2014 catalogue, so testing this means downloading the American catalogue and trying it that way, which is exactly what we did, and means all Aussies can try it out.
We expect Ikea Australia will roll something like this here soon, and expect the changes between the Australian and American catalogue will be selection, location specific products, and of course pricing, but if you're keen to see what a few Swedish pieces of furniture look like in your home, the app is available for both iOS and Android on the respective app stores now.