Ever since Microsoft released Windows Phone into the world, the lack of apps available on other platforms has been a problem. Good news, though, as one of the most requested apps is finally on WP8.
It's seen a release on the iPhone and it can run on pretty much every currently available Android phone, and now Windows Phone 8 users can jump in and see what the fuss is with making retro and vintage style images in Instagram, as the program has arrived for this platform.
The release of Instagram isn't a finished product yet, obvious from the use of the word "beta" in the program name, but you can take a picture with the built-in camera app of the Windows Phone, and then let the Instagram app crop and filter your images before posting them to the social network run by the application.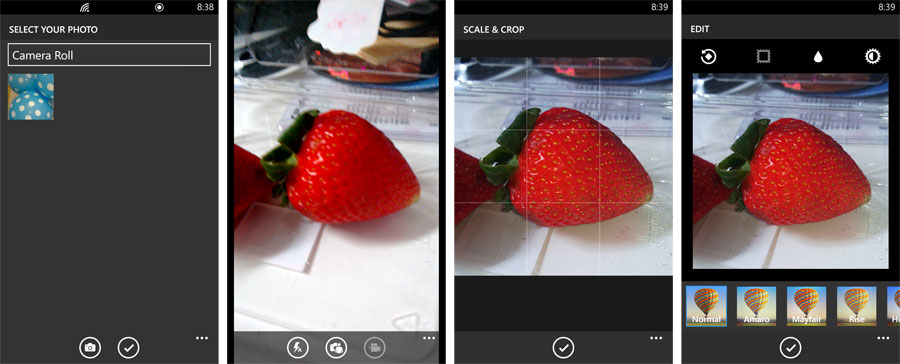 It's not quite the seamless experience that you get on other platforms, but at least it's a way for Windows Phone users to get their Instagram on, and we'll likely see improvements to the platform later on to bring it closer to what's offered on iOS and Android.
And that's important, especially when you consider the range of cameras available on the Windows Phone platform, spanning from the 5 megapixels in the basic devices up to the whopping 41 megapixel sensor used in the Lumia 1020.
We're not sure if Instagram will be able to deliver a 40 megapixel version of the images you'll be shooting, especially since most Instagram images sit around 2 megapixels, regardless of what sized camera you've shot them on.
Regardless, Windows Phone owners can try it out now, with this app joining Vine, which was recently released for the Windows Phone platform, too. Here's hoping this means that app releases are similarly timed from here on in across the platforms.