iSelect is a price comparison website. It (and all its dodgy cohorts) pretend to offer you the best deal on a range of mobile, internet, electricity, human and pet insurance, home and personal finance… Except in 99.9% of the time they don't.
Well, to be fair the ACCC says iSelect only ripped off 38% of its 'hundreds of thousands of customers' between November 2016-2018. That 38% would have had significantly cheaper gas and utilities had they done some research and gone direct.
iSelect is a price comparison website (PCW)
PCWs and their apps are solely data-harvesting services that shop your data to 'partners'. They cannot, and can never be, on the customers' side as they receive commissions and get weblink click-throughs as well. The dodgier ones have a very small pool of preferred partners.
"iSelect was not upfront with consumers that it wasn't comparing all plans offered by its partner retailers. In fact, about 38% of people who compared electricity plans with iSelect at that time may have found a cheaper plan if they had shopped around or used the government's comparison site Energy Made Easy."

Rod Sims, ACCC Chair
The ACCC found iSelect:
Did not disclose it received commissions from the retailers when those consumers selected a plan via the iSelect website or call centre.
Did not adequately disclose that there were cheaper plans from its preferred retail partners. These were available via its call centre – not iSelect's online comparison service. 
Between March 2017 and November 2019, it misrepresented the price of some of the plans to almost 5,000 consumers. It quoted a total price for some plans which underestimated the cost by up to $140 per quarter.
And we think its highly dubious advertising is a crime!😂
Price Comparison websites (PCW) suck
Last year we published an article The truth about energy price comparison websites – they don't #Stop the energy rip-off. We found that over 5000 energy plans covered Australia. Most PCWs only offer a small number of electricity vendors and a subset of their plans.
To Joe and Jane Average price comparison websites look good. There is an oblique, inferred, unrealised expectation (never say promise or you will cop a fine) that it may reveal a lower price than you are presently paying. Many have so-called helpful calculators that you enter your details and past bills in.
Behind that is an AI that uses an algorithm predicated on three things:
First, it draws from a small group of 'partners' that pay for the privilege of a PCW marketing for it.
Second, to offer you a price that is just below your current vendor. As you must disclose your current vendor and plan it knows what to offer – not the best price!
Third, then to offer the plan it makes the most commission from
The AI looks at your time on page and click-through. If it feels you are not interested/engaged, it will offer you an extra enticement to sign up*.
iSelect blatantly lie to entice you in 20 June 2020*
An iSelect customer had this to say about their experience:
"Recently went through iSelect for health insurance. The Customer Service operator enticed us in by offering one month free with NIB and a $100 MasterCard. When we didn't receive the one month free we contacted NIB who indicated iSelect could not make this offer at all. The MasterCard has not arrived. Went through Customer complaints and received plastic answers. Just be wary of iSelect as they blatantly lie to get you in."
You can view their post here.
Some sites also sell your data to telemarketers and vendors. The result is pressure sales tactics if you don't use the site.
If you must use a PCW, look for this upfront:
Who owns it – some are just a front for vendor or brokerages.
A declaration that it receives commissions from its partners on click-throughs and signups
Clear identification of its partner's names
A clear identification of the 'plan' or schedule that it recommends
And there are usually catches like the price is introductory and can increase during the term. Be wary of offers that have X% discount off the price!
And then we recommend going direct and seeing if you can get a better deal.
In iSelect's case energy, health insurance, and financial loans are done by General Brokerage Services Pty Ltd. From its website:
The company provides energy brokerage services; and energy solutions by understanding client's usage patterns and requirements and negotiating with various energy partners. In addition, it offers online comparative services.
Guess what – it is a 100% subsidiary of iSelect Ltd using your data to gain commercial advantage.
iSelect and your privacy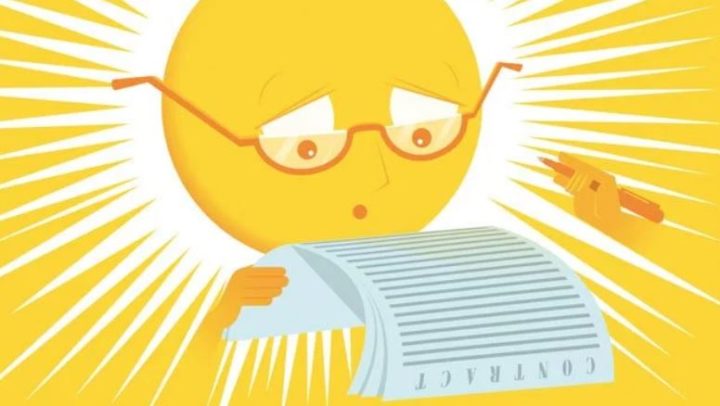 iSelect's privacy policy can be reviewed here. It is about 3400 words and here are precisely the things you need to be on the lookout for. Never just taking its word for it, 'iSelect is committed to protecting the privacy of your personal information.'
Every time you have any contact with iSelect it gathers and stores information including digital metadata
It adds to that from information from other PCWs, third-party marketing lists and third parties (like Facebook) to 'enhance the quality of the personal information that we hold.'
What it collects:
Name, address, email address, telephone number, date of birth, financial details and any other information that we need to be able to provide you with the quote. For example, if you wish to obtain a quote for health insurance, we'll ask you for basic information about your family circumstances, pre-existing health conditions and general health care needs.
How it uses your information:
We use personal information to inform you about products and services offered by iSelect and our business partners, which we think may be of interest to you
To help in automatic renewals – it costs less to keep a client and magically come up with a slightly better deal
Let you know about other products, services, or promotional offers that we think may be of interest to you
ensure we comply with the requirements of our participating providers (and what are those?)
manage our relationships with our participating providers, suppliers and stakeholders
analyse your interactions and use of our online services to understand the effectiveness of our marketing initiatives
What it shares to third parties:
If you decide to apply for or buy a particular product through iSelect, we'll share your information with the product provider.
Some of the service providers are located overseas. This means we may disclose personal information to overseas providers in Fiji, the Philippines, India and the United States.
We also share personal information with other companies within the iSelect group for the purposes we've already mentioned.
GadgetGuy's take: iSelect – if the service is free the service is you
iSelect joins other well known PCWs like Trivago that have misled the public. Thank goodness for Rod Sims and his crew and the substantial fines levied.
There is an out of date list of PCWs here (make sure you select Australia). They have bred like rabbits because you and your data are an easy target. Many simply rent the AI platform (white label) from other PCWs and have no real setup or running costs. Many are fronts for vendors.
None, zero, zip, nada, has on their front page an explanation of how they make money. None reveal upfront how many plans/vendors they compare out of the possible total. And none admit to not being able to help. It's a rabbit hole you don't want to go down.
And many try to legitimise their money-making activities buy publishing consumer advice, reviews, awards and more. It is a shame our media does not see through this sham for what it is – a desperate attempt to legitimise the PCW and drive traffic to its site.
And the site failure rate is extremely high. Your data is continually on sold to other PCWs.
Consumer Advice: Don't be the product!