ITy Bytes 19 October – in this edition
Dyson recall on AM04 Hot+Cool and AM05 Cool fans;
STOP Ransomware – Emsisoft decryption tool;
Arlo has joined the video doorbell craze;
Samsung Serif TV now in Oz;
Energy Efficiency Expo 23-24 October Melbourne Convention Centre;
Nanoleaf adds screen mirror to add mood lighting matching what you see;
Jura celebrates 25 years of saving us from lousy coffee;
ITy Bytes 19 October – short, curated news bytes – a few minutes read
ITY Bytes 19 October
Dyson recall on AM04 Hot+Cool and AM05 Cool fans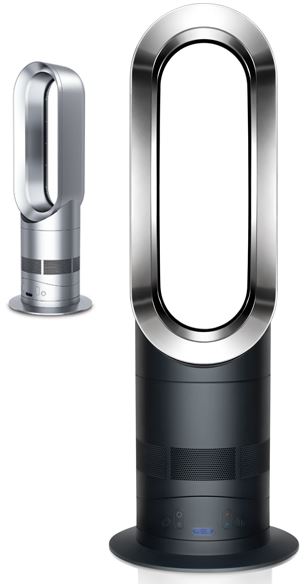 Although the original recall happened back in 2014, there are still faulty units out there – as GadgetGuy discovered to its dismay. If you bought one check the serial number here and if affected Dyson will send you a post-paid box to return it for repair.
The issue came to our attention when the ACCC copped Big W for its practice of refusing to process Dyson (and we presume other brands) returns instead telling them to contact Dyson or the other brands. The ACCC says this practice occurred at up to 183 Big W stores between 30/12/16 and 30/4/18.
You see, under Australian Consumer Law, the company you purchase a new product from is responsible for the repair, replacement or refund at your discretion. But there are a few other things consumers need to be aware of, and that is to keep the receipt or register your warranty (online or via post) for any product you buy.
STOP Ransomware – free Emsisoft decryption tool
STOP (or DJVU) has spread rapidly. In October 2018 accounted for 54.3% of the top five ransomware strains. One year later it is now 70.7% of the top five detections in the past 60 days with an estimated nearly half a million victims.
Emsisoft has produced a free STOP decryption tool here. Thanks, Emsisoft! Interestingly Australian's appear to be getting the message about ransomware – while the heatmap below shows we are impacted we no longer rate in the top ten of the most gullible countries.
Arlo has joined the video doorbell craze
The Arlo Video Doorbell is coming soon to Australia. This device joins the new Arlo ecosystem. While it has a huge 180° field of view, it uses a 1:1 (1536×1536 pixel 2.4MP sensor) for a more mobile-friendly view of the front door.
The PIR has a 110° horizontal detection zone (adjustable) that should prevent thieves sneaking under or around it. It has full-duplex 2-way talk, 12X digital zoom, night vision (IR LEDs), SIP audio/video calling, siren, in a weather and tamper-resistant housing. It works with other Arlo Ultra compatible products and hubs.
GadgetGuy is yet to review this, but we do know it connects with existing 16-24V AC chimes etc. Stay tuned. Price and availability: TBA
Samsung Serif TV now in Oz
Samsung has put its premium QLED HDR10+ panel and Samsung Smart TV into a beautiful piece of furniture. The Serif TV is the result of Paris-based Ronan and Erwan Bouroullec who specialise in creating furniture through their unique approach to industrial design.
Hass Mahdi, Director for Audio Visual, Samsung Electronics Australia, said,
"Serif TV is a completely new way for Australians to think about how televisions can play a role in the décor of the home as it combines brilliance in industrial design, the latest in Samsung QLED panel technology, and a format that delivers a harmonious integration with its surrounds. The Serif extends Samsung's evolving lifestyle TV range and builds on the success of The Frame, as well as our wider QLED 4K and 8K TV ranges."
It has Samsung's ambient mode (displays images when not in use), NFC for music streaming, Bixby, Google Assistant, Amazon Alexa, and Apple Airplay 2 and can control SmartThings-enabled devices directly from its screen. Price: 43/55-inches $`599/2399
Energy Efficiency Expo 23-24 October Melbourne Convention Centre
The inaugural Energy Efficiency Expo (23-24 October) will offer business, government and industry with the practical solutions and services to manage ever-rising energy costs. It is free but not aimed at consumers.
Launched by Reed Exhibitions Australia, in partnership with the Energy Efficiency Council (EEC), Energy Efficiency Expo is a two-day free-to-attend conference and exhibition, featuring over 80 speakers and 40 innovative suppliers of energy management and cost-savings solutions.
Energy Efficiency Expo's exhibitors will be showcasing a wide range of low-carbon and energy cost reduction products and services, such as:
Electric Vehicle Charging
Energy Efficient Lighting
Energy Management Equipment & Software
Energy-Efficient HVAC
Thermal Performance Products
Microgrid Technology
Water Heating Efficiency Technology.
Nanoleaf adds screen mirror to add mood lighting matching what you see
GadgetGuy has reviewed the Nanoleaf Canvas – colourful LED lighting tiles for ambience lighting. Canvas can react to sound and has dozens of exciting themes.
Now it can react to what you see on a screen, but there is a catch. The Desktop app runs on Windows or Mac and allows you to set a 'reaction' zone on your monitor or cast your screen to a TV (over HDMI or Airplay)
It is for gamers, nerds and those that want to play with ambient light styling.
Jura celebrates 25 years of saving us from lousy coffee
JURA celebrates 25 years of expertise in automatic coffee machines. GadgetGuy is partial to a bitchin' long black or a skinny flat white, and we have been impressed with the range. The more we review coffee machines, the more that we realise the need for different machines for different uses and budgets.

Back in 1994, JURA took its first steps on the path to becoming an expert name in automatic coffee machines and achieving success across the globe with the launch of the IMPRESSA 500.

Twenty-five years on JURA is seen as an innovation leader in the premium automatic coffee machine segment and established its presence in more than 50 markets selling over five and a half million automatic coffee machines.

George Liakatos, JURA Australia General Manager says,
What makes every one of its products so special is their cutting-edge technology, exceptional quality standards, clear and distinctive design, intuitive operation, and the perfect coffee result dispensed into each cup. "All the innovations that the automatic coffee machine specialist is presenting globally are the results of JURA employees' efforts to achieve perfection. The latest flagship product from JURA is the GIGA 6, which will launch in Australia in 2020.
ITy Bytes 19 October is a curated look at recent news.
Vendors and Agencies should send releases to news@gadgetguy.com.au