ITy Bytes 26 May – in this edition
Teardown MacBook Pro 2019 with touch bar (Intel Core i9); #keyboardgate
Apple's next iPhones;
More Huawei clarity;
Microsoft pushes privacy debate;
US Senate prohibits Robocalls – Will Australia follow suit?;
JBL PartyBox 300, boom, boom, shake the room;
ITy Bytes 26 May
Teardown MacBook Pro 2019 with touch bar (Intel Core i9)
iFixit says Apple has enhanced the troubled MacBook keyboard design – tweaked in subtle ways, V4.0 may 'minimise thosse peskkyy doubble inputts and missd ky prsses'. #keyboardgate
GadgetGuy has information on the new keyboard repair program here.
The teardown reveals that the 15.4-inch screen is 2880 x 1800, well short of the 4K (3840 x 2180 – Lenovo, ASUS and HP) and 3K (3000x 2000 seen on Surface and Huawei MateBook Pro X). The P3 Wide Colour Gamut screen is more a marketing term that useful. It is a little more saturated than sRGB but unless you have P3 content it renders – flattens – it as sRGB. If you are buying it for colour accuracy, check your camera and software support P3. Images you encode as P3 will look different viewed on 99.9% of the other colour monitors that support sRGB or Adobe RGB.
iFixit points out that there are zero modular components scoring it a 1 out of 10 for repairability. Unless you need Mac, there are far more highly specified, lower-priced options in the Windows world.
Apple's next iPhones
The 2019 iPhones have just appeared in the Eurasian Economic Commission regulatory database – model numbers A2111, A2160, A2161, A2215, A2216, A2217, A2218, A2219, A2220, A2221, and A2223.
These have been trademarked variously as Apple iPhone 11, 11 Max and XR2.
They will feature the A13 Bionic chip and are back to using Qualcomm technology for 4G modems etc. The 11 Max will have a tri-camera and the others a dual camera. The Max is tipped to have reverse charging so that may mean it will be 15 to 18W charge capable unless the reverse charging is capped to paltry 2.5W as the Huawei P30 Pro does.
There is no hint of a 5G iPhone in the 2019 line-up. Apple, perhaps wisely, is totally unmoved by the hype. Read GadgetGuys un-hyped 5G guide here.
Apple may drop iOS support for older iPhones, including the popular smaller SE model, e.g. iOS 13, will need iPhone 6 or later. Now that is not evil – as phones get older, they become incapable of running newer operating systems and Apple is entitled to draw a line in the sand. The SE will still work sans new iOS updates.
More Huawei clarity
Following GadgetGuys article on Clarity for Huawei Users, Google has clarified it will send security updates to Huawei until 19 August. It is then up to Huawei to distribute these over the air to its current phone users. After that – nothing unless the Executive order is varied.
Under the US Presidential Executive Order, Google and every other US-affiliated supplier to Huawei cannot supply goods, service, components or IP from the date of the order (May 20).
Given President Trump's latest statement, things don't look good, "Huawei is something that's very dangerous. You look at what they've done from a security standpoint, from a military standpoint, it's very dangerous."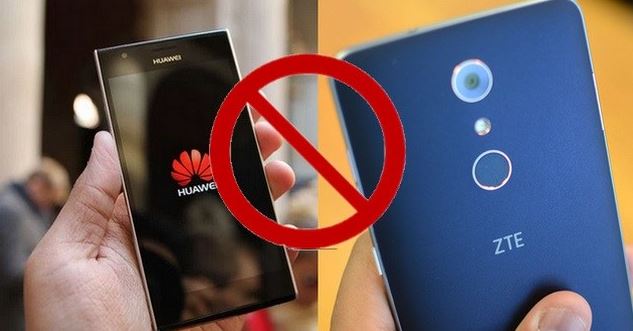 US Senate (with full bi-partisan support) will provide up to $700 million in a "Supply Chain Trust fund' to wireless carriers with existing gear from Huawei (or other Chinese vendors) to help them replace the equipment.
Also, a bi-partisan bill – The Secure 5G and Beyond Act – will protect US consumers from potential threats and foreign political influence. It will also encourage US companies to step up to provide sensitive equipment.
Microsoft pushes privacy debate
It seems no big tech company has been willing to get behind the privacy debate we all need to have. Apple has paid lip-service saying its closed ecosystem is secure and private, but that does nothing to spur the industry as a whole on. I guess tech giants are afraid of opening Pandora's box.
It is blog Microsoft has called on the US government to implement GDPR – "A ground-breaking privacy framework that empowers residents of the EU to control their personal information so they can use digital technologies to engage freely and safely with each other and with the world."
It says people, not tech giants, need to have control over their data, "Around the world, there is a growing expectation that everyone should benefit from digital technology without losing control of their personal information. This is why Microsoft was the first tech company to provide the data control rights at the heart of GDPR to our customers around the globe, not just in Europe."
It continues, "No matter how much work companies like Microsoft do to help organisations secure sensitive data and empower individuals to manage their own data, preserving a strong right to privacy will always fundamentally be a matter of law that falls to governments. Now, it's Congress's turn to adopt a new framework that reflects the changing understanding of the right to privacy in the United States and around the world. Like GDPR, this framework should uphold the fundamental right to privacy through rules that give people control over their data and require greater accountability and transparency in how companies use the personal information they collect."
Good on you Microsoft.
US Senate prohibits Robocalls – Will Australia follow suit?
My wife was inundated by SMS and robocalls at the last Federal Election, and despite blocking them, the calls continued.
The US Senate has voted 97-1 for the Telephone Robocall Abuse Criminal Enforcement and Deterrence (TRACED) Act to criminalise illegal robocalling and improve coordination between agencies policing robocalls. It would also require phone companies to use a new technology protocol called SHAKEN/STIR, which would validate that calls are originating from where they claim to be coming from and would allow for faster tracing of illegal calls to find out who's responsible for them.
The US issue is not only political – nearly 50% of those calls were from scammers. And a huge proportion of numbers were scraped from scam mobile phone apps to harvest contacts and spoof the caller's number.
Senator Thune said the bill "puts a bullseye on the scam artists and criminals (and by definition political candidates) who are making it difficult for many Americans to answer the phone with any bit of confidence about who's on the other end of the line."
They ignore all do not call registers and don't care about the time of the call. Sounds familiar – United Australia Party we are looking at you.
JBL PartyBox 300, boom, boom, shake the room
JBL has released the JBL PartyBox 300 that has JBL Signature sound (good), impressive bass (from 45Hz), five speakers and Bluetooth, RCA L/R, USB, 3.5mm and Mic/Guitar/Karaoke inputs. You can output sound via two RCA L/R terminals.
You can connect two via BT for stereo and run off mains power, 12V DC or the 18hr 10,000mAh hour battery. It has Meter, Pulse and Party mode lighting.
Overall size is 690 x 310 x 320mm x 15.84kg. Cost is $599.95 from major retailers or online here.