ITy Bytes 5 October – in this edition
Sell your old phone on eBay,
Apple News+ now in Australia – for Apple users only,
Apple Rumours – cheaper iPhone SE2 coming early 2020,
iFixit tears down the 7th gen Apple iPad,
Avast Cleanup for Android – slim down your phone,
Bose Portable Home Wi-FI and BT speaker,
Intel 10th generation Cascade Lake-X for high-end desktops,
Nokia 2720 flips out,
Nokia updates 7.2 to 48MP tri-camera,
Aspera updates Jazz to Jazz 2, dual sim for $99,
Microsoft OneDrive Personal Vault – for you alone,
ITy Bytes 5 October is concise, curated news that you may be interested in.
ITy Bytes 5 October
Sell your old phone on eBay
With eBay's online tool, you can enter details of your old phone, and it will give an idea of what it is worth. This could a lot more than trade-in offers. The trending prices use the model, specs, colour and condition.
The catch 22 – to get more you need to list it as a seller on eBay, so you make the extra profit (less eBays listing/selling fee of about 10%).
So far this year eBay claims 69,269 pre-loved phones have been sold. The top models in demand are Apple iPhone or Samsung Galaxy/Note – the later model, the better. But there is also demand for LG, Motorola, Google, Nokia, Alcatel and OPPO. And the phone listing for obscure makes and models is quite comprehensive so you may make a few bucks from phones sitting in the drawer.
eBay also owns Gumtree, a secondhand marketplace that is more focused on your surrounding area.
Regardless of how you sell it beware of scammers tricking sellers with fake online banking receipts and beware of inviting strangers into your home to view the item. Only purchases made through the eBay PayPal system are protected by eBay Money Back Guarantee.
Apple News+ now in Australia – for Apple users only
Apple News+ is now in Australia for $14.99 a month. Through Family Sharing, up to six family members can share one Apple News+ subscription. It is presented in Apple News format. Apple News remains free for curated news stories.
Australian content includes The Australian, The Daily Telegraph, Herald Sun, The Courier-Mail, The Advertiser, Vogue, Australian Women's Health, Elle, The Australian Women's Weekly, Harper's Bazaar Australia, GQ, Australian Men's Health, Delicious and Australian Geographic. For a full list of content visit the site.
Apple Rumours – cheaper iPhone SE2 coming early 2020
Apple insider Ming-Chi Kuo says the iPhone SE2 will look like a 4.7" iPhone 8, have the same 'innards' as the iPhone 11, e.g. A13 Bionic, 3GB. It will be significantly cheaper as it will not have the same camera, RAM, battery size etc. Kuo says it could cannibalise 40 million sales from the more expensive iPhone 11 but these days Apple's profit stream is from services, not hardware sales.
iFixit tears down the 7th gen Apple iPad
Apple packed in a larger screen but achieved the same battery life—using the same battery, no less—thanks to some power efficiency improvements. They used the extra space to add a Smart Connector port for external keyboards and upped the RAM by 50% to 3GB. Strangely though, Apple chose to keep the aging A10 Fusion processor for the brains of this whole operation. Yeah, you read that right—this thing is packing an iPhone 7 processor. It gets 2-out-of-10 for repairability. Teardown here.
Avast Cleanup for Android – slim down your phone
Avast is better known for its anti-virus/malware solutions, so this great Android clean-up tool has a good pedigree. It is very comprehensive and can de-dupe your photo gallery, identify the best photo in a bracket of the same images, remove junk files/caches/leftover data and so much more.
Yes, it is a freemium model encouraging you to buy the Pro version at $15.96 per year and hopefully convert you to Avast Security for Android. The Pro version removes ads (which are damned annoying), adds scheduled cleaning and more.
GadgetGuy tested the free version, and it saved 158GB on a new Android phone, optimised memory use by stopping background apps (most of which I did not know were running and taking resources) and hibernated seldom-used phone functions.
Bose Portable Home Wi-FI and BT speaker
Bose has a new Portable Home Speaker that follows the design cues of it's very successful SoundLink Revolve+ 360° sound 'milk can'! It also adds OK Google or Alexa (press to speak or mic off), Apple Airplay 2, water-resistance and 12-hour battery life. Price: $499.95.
I have to say I love the SoundLink Revolve+ sound – it is my BT speaker of choice. It sends sound out in 360° by a downwards firing speaker into an acoustic 'deflector'. We hope to review it soon.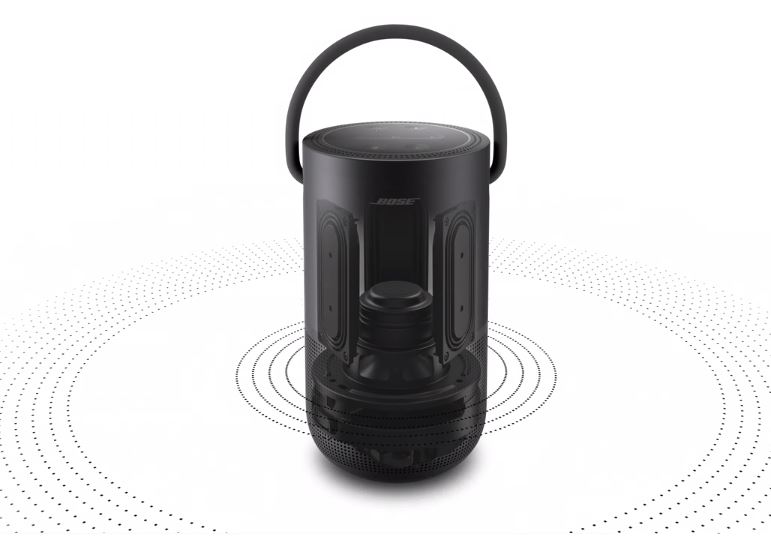 Intel 10th generation Cascade Lake-X for high-end desktops
Key features of the 18-core, i9 processors include:
Greater clocking speeds: up to 4.8 GHz
Updated Turbo Boost Max Technology 3.0
Support for Thunderbolt 3 and Intel Optane SSD 905P
AI learning with Intel's Deep Learning Boost
Support for Intel's auto-overclocking Performance Maximiser software
So, if you need an 18-core/36-thread V12 supercharged PC, then this is what to look for. Don't we all?
Nokia 2720 flips out
The $149 Nokia 2720 classic flip has two screens (Main display 7.1 cm QVGA and Front display 3.3 cm 240×240). It has LTE bands : 1, 3, 5, 7, 8, 20, 28, 38, 39, 40, 41, Wi-Fi N, BT 4.1 and GPS. RAM is 4GB, and you can add up to 32GB via microSD. The removable 1500mAh battery has a standby time of 20 days and about 6.6hours 4G talk-time. It has Google Assistant, Facebook and Whatsapp (although it runs KaiOS and not Android).
Buy this for the big buttons and retro flip style. Oh, and it has an emergency call button to send an emergency text message, including the current location, and calls five emergency contacts in the address book.
Nokia updates 7.2 with 48MP tri-camera and more
The pick of last years models was the 7.1 for features and value. The $499/549 (4GB/64/128GB) Nokia 7.2 looks amazing with a 48MP triple camera, 6.3" FHD+ HDR daylight readable screen, Qualcomm SD660, dual sim, NFC, and Android 9 (10 coming). The Cyan Green colour is superb but you can have boring ICE or Charcoal.
This ticks every box – we look forward to reviewing it.
Aspera Mobile updates Jazz to Jazz 2, dual sim for $99
Aspera launched in Australia in 2014 with a range of rugged smartphones and feature phones. The first rugged smartphone, R5, sold by Harvey Norman and BigW, topped the ratings in the Choice network performance testing in 2014.
At $99 you don't expect miracles, but the Jazz 2 has decent pre-paid specs. From Big W, Harvey Norman, BP and Retravision.
LTE bands 3/5/7/28 a+b, (missing band 1 on Telstra and Optus and Band 8 on Telstra but still can make 3G calls where necessary)
MT 6739 processor, 1/16GB/microSD
Dual hybrid sim slot
4.95" FWVGA, 18:9, TN display
1900mAh removable battery and micro-USB charger
5MP rear and 2MP front fixed focus camera
Android 9 Go
Microsoft OneDrive Personal Vault – for you alone
Personal Vault is a protected area in OneDrive that can only be accessed with a strong authentication method or a second step of identity verification, such as your fingerprint, face, PIN, or a code sent to you via email or SMS. It gives an added layer of protection for your most important files, photos, and videos—for example, copies of documents such as your passport, driver's license, or insurance information—should someone gain access to your account or device.
It also includes the following security measures: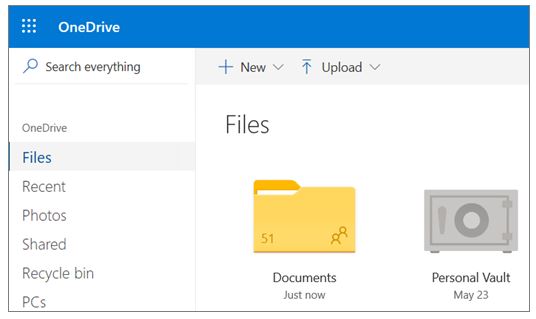 Scan and shoot— directly into your Personal Vault, keeping them off less secure areas of your device, like your camera roll.
Automatic locking— Personal Vault o and open files open will close and lock automatically after a period of inactivity.
BitLocker encryption—On Windows 10 PCs, OneDrive automatically syncs your Personal Vault files to a BitLocker-encrypted area of your local hard drive.
Restricted sharing—To prevent accidental sharing, files in Personal Vault and shared items moved into Personal Vault cannot be shared.
ITy Bytes 5 October – vendors should send releases to news@gadgteguy.com.au
ITy Bytes 5 October, ITy Bytes 5 October, ITy Bytes 5 October, ITy Bytes 5 October,