If the rumours of the next iPhone turn out to be true and Apple does eventually do away with the 3.5mm jack, you're going to want a wireless pair of earphones. Fortunately, Jabra's latest pair is ready for both work and play.
This week, Jabra is pulling the sheets off a small product made for people keen to cut ties with the cords that keep them bound and tethered to their smartphone, releasing a wraparound pair of wireless in-earphones called the Halo Fusion.
The earphones are made to be light, with a weight of 21 grams and most of this sitting in the neck strap connecting the two noise-isolating earphones to the rest of the unit, which is used to power the earphones with up to 6.5 hours of battery life, as well as a microphone.
Up to two devices can be paired simultaneously with the "Advanced Multiuse" technology, thought eight devices can be paired at any one time (only two in use).
The nearly seven hours of battery life tells us this should last for a little under a full work day if you happen to be listening to music all day — which we suspect you aren't — but even if you don't use it for that entirety, you'll find nearly three weeks of standby time.
But more than the battery life, and more than the connectivity, Jabra wants to highlight that the design of the Halo Fusion and its neck-dependency make them ideal for pretty much all-day use, whether you're on your way to work or about to go for a wander, with a microphone in the band picking up on calls and playing the sound back in full stereo, just like the music.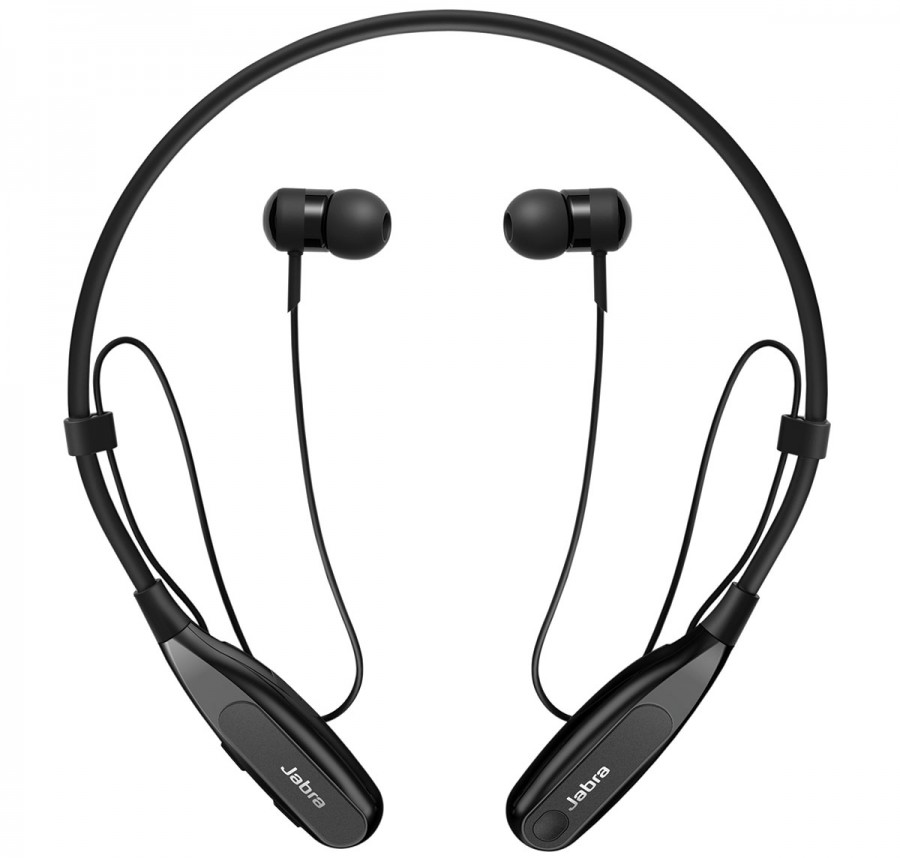 "Many people use separate headsets for taking calls and listening to music, or they compromise on one functionality for the benefit of the other such as sound quality," said Jonathon Tang, Vice President of Jabra's Asia Pacific Consumer Solutions.
"We wanted to combine the two scenarios without compromising on sound quality, while providing easy controls and a comfortable wearing style, which is what we've delivered with the Jabra Halo Fusion."
Pricing on this one also appears to be targeting anyone unsure about whether wireless is the way to go, with a recommended retail price of $99.99 and an availability of now.