Companies have been known to give customers a hint or two when it comes time to name their products. If that's the case, Jabra has high expectations for a new line of wireless headphones with a set on the way called the "Rox."
You don't have to be an audio engineer to work out what Jabra is going for with that name, and with Dolby Digital Plus on board (an asterisk is needed here, though), as well as a heap of other technologies, Jabra is hoping to snag some cred with people who love audio but not necessarily the cords associated with earphones.
Like so many on the market, the Rox will be based around the in-ear concept, that is an earphone that goes slightly in the ear, but not all the way as per what you get with canal phones.
The casing for these earphones is made from steel, making it slightly better at surviving a drop than a pair of plastic buds, while magnets will apparently aid in keeping the earphones to your body. We're curious at this one, especially since we've yet to receive the metal implants that will make us superhuman.
Jabra's cable is a little thicker than regular cable, with Kevlar reinforcing the build here, and a remote for switching tracks, volume, and taking calls.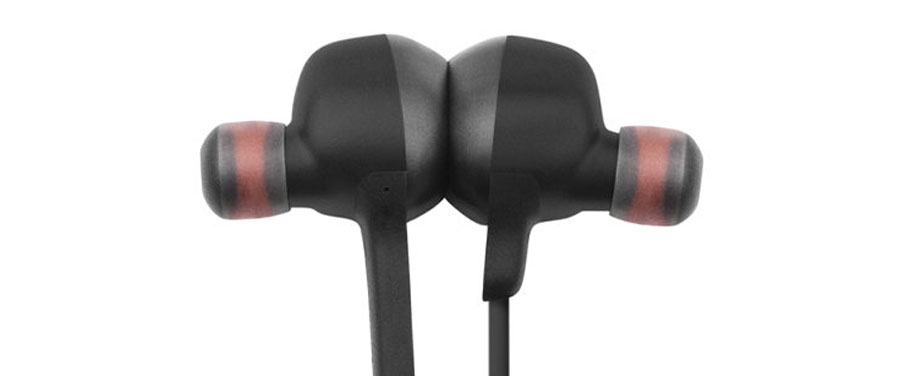 Inside the earphones, you'll find Bluetooth 4.0 support with Near-Field Communication for easy pairing, a listening time of up to 5.5 hours, omni-directional microphone, and a microUSB charge port, while the outside is protected for IP52 certification which includes dust protection and dripping water or light rain.
We mentioned before that an asterisk is needed for the Dolby support, and that's because Dolby Digital Plus works when you use the Jabra Sound App, which allows you to stream music and YouTube content with this higher definition setup. We'll be curious if this will extend across other parts of the phone, such as with Pandora or Google Play Music, because in the last version, that was missing.
If you're keen to find out ahead of us (we should have a review in the coming weeks), you'll find the Jabra Rox wireless earphones for $149 in stores across Australia from, oh, roughly now.