The JBL Flip 5 is the next iteration in its Flip portable BT waterproof speakers – the logical successor to the Flip 4 that impressed us enough to get 4.6-out-of-5. What will Flip 5 get?
The JBL Flip 5 has the JBL pedigree and sound signature, and that is not easy to produce from a waterproof, IPX7 (1 metre) sealed device. You see there is simply not enough air volume in the 181 x 69 x 74 (round) mm x 540g cylinder to pump bass. Yet it does bass with aplomb.
JBL Flip 5 has a secret secret – it's the single mono 'racetrack' 80 x 40mm, 20W RMS transducer and rubber passive radiators at each end (that we have seen on other JBL speakers) that expand to pump bass.
JBL Flip 5
Price: $149.95 from JBL (here) or major retailers.
Battery
It has a 12-hour,4800mAh, 17.28Wh battery.
As it is USB-C and PD compliant, it can use a 5V/3A charger (not supplied), and the battery fills in about 2.5 hours. It can also charge, albeit slowly from a 5V/1A port.
And unlike many portable speakers, you can charge and play at the same time. We tested at 70% volume, and it met claimed battery life.
BT
BT is 4.2, so that means a maximum range of 20-03M. It also supports JBL Party Boost for stereo pairing or multiple JBL compatible speakers.
Note: It is just a BT SBC speaker – no hands-free calling, voice assistant etc.
Volume
It will reach over 82dB. Comfortable listening is at 50%, and you can drive it as hard as you like with minimal distortion.
Sound signature
The test is with its native signature – no EQ or app to connect to a BT source. Not that it has an app which is good!
Deep Bass: 20-40Hz – none
Middle Bass: 40-100Hz – building nicely
High Bass: 100 to 200Hz – flat (good)
Low-mid: 200-400Hz – flat
Mid: 400-1000Hz – building – flat
High-mid: 1-2kHz – flat
Low-treble: 2-4kHz – flat
Treble:4-6kHz – flat
High Treble: 6-10kHz – flat with a slight dip to remove harshness at this level
Dog whistle: 10-20 – flat to 18Hz
This is JBL's typical Warm and Sweet (bass/mid boosted, treble recessed) and it's a delight to listen to.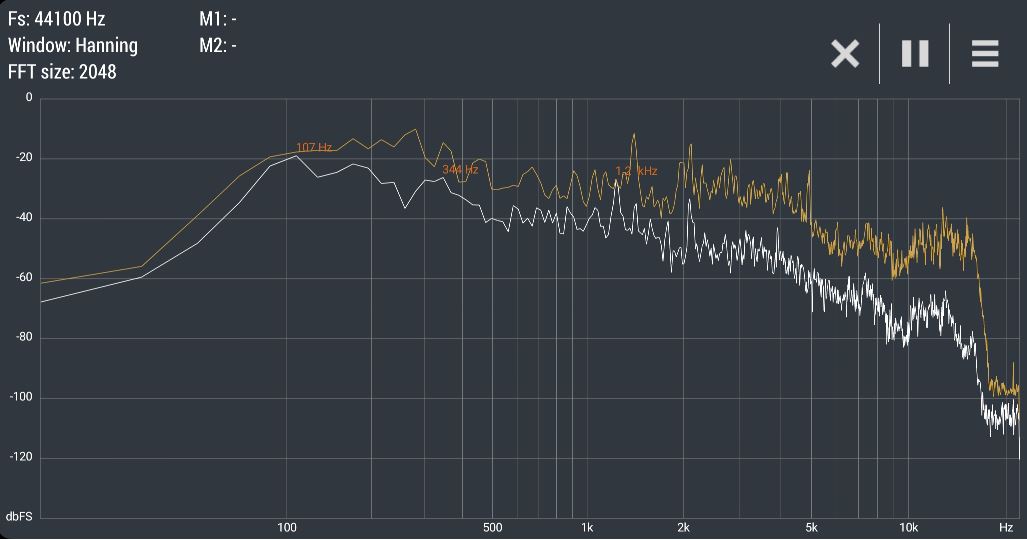 Build
IPX7 – an accidental drop is a pool or water splash won't kill it.  It comes in eleven colours and has a faux woven pattern nylon exterior and a lanyard.
Note that while it can sit on its end (like a can of coke) the full bass needs in landscape mode. It can also fit a standard bike water bottle holder.
Oh, and it has a carry case – very interesting.
GadgetGuy's take – Impressive JBL Flip 5 – as are other JBL speakers.
Loud, proud and great JBL sound – what more do you need.
As it has improved on the Flip 4 (review here) it has to rate even better.
Great volume, solid bass and good highs
Just about as perfect as a coke can sized, BT, waterproof speaker can get
Love the carry/storage case - very considerate