Kensington's little lock connector may go a long way to making sure no one can steal your laptop, but now that we carry so many gadgets with us, it needs to be on more than just the computer.
Fortunately, Kensington has been eyeing the luggage world, and devising a plan to make bags a little safer than what they are by bringing its well-established Kensington Lock to more than just laptop and desktop computers.
You may have seen the Kensington Lock port before, and you might even have used it, but if you're not sure what it is, chances are the computer you own supports it in some capacity, with the tiny rectangular box generally sitting at the back of every major laptop out there barring recent ones made by Apple, and a whole bunch of desktops, too (this time including ones made by Apple).
The little slot is a little unusual since it doesn't appear to do anything, but it is usually built into the case of the computer, and when locked with the Kensington Locks, will make it next to impossible to take a computer without tearing the body from the unit.
It's an idea that has served peripheral maker Kensington well, too, and for the past ten years, we've seen locking mechanisms on a variety of devices while Kensington made the steel rope cable to secure computers, projectors, consoles, and other devices to posts, tables, and other pieces of furniture that aren't going to move far.
But what if you carry more than one device and you don't want all of these going far?
To deal with this concern, Kensington has taken its K-Lock technology — also called the "Kensington Security Slot" — and applied it to luggage, building what it calls the "SecureTrek" range.
The bags are fairly business oriented, and provide locations to store laptops, tablets, and other necessary bits and pieces, and depending on the size and style you go for, can be used on the back or rolled along the ground for laptops of the 13, 15, and 17 inch sizes, as well as a few clothes if need be.
When the goods are in the bag, though, Kensington's "Lock Base" pulls four mechanisms out of a specialised zipper to lock the bag up, allowing nothing to unlock the bag and hold the piece of luggage at this point, with a Kensington Lock slot being used here to keep a bag tethered to a post or stick of furniture like another bag.
Adding to the security layer is a sense of strength on the zippers, which have been designed to be resistant to punctures, making it more difficult for would-be thieves to break into your luggage and steal what's inside.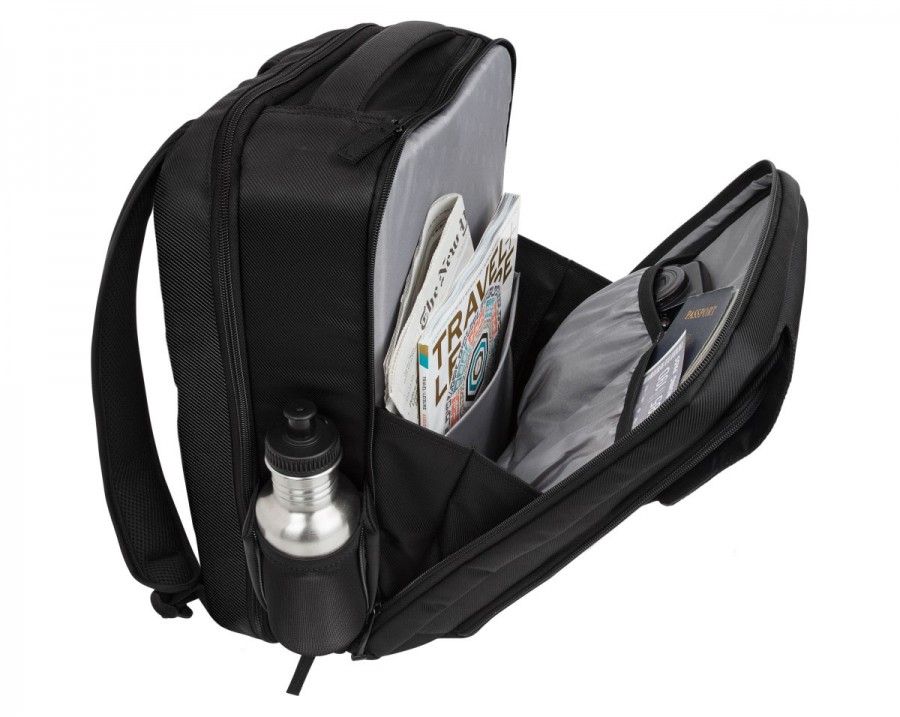 In Australia, there will be four pieces of luggage in Kensington's SecureTrek range, with the 15 inch laptop carrying case (side bag) and 15 inch laptop backpack both sitting at $149.95, while the 17 inch options consist of a backpack for $199.95 and an overnight roller for $229.95.
One thing the bags won't come with, however, is the Kensington Lock, as you'll need one of these to make proper use of the locking mechanism, and the $30 to $50 lock isn't part of the package. If you have one already, you're good to go, but if you need another, well, you know what you're factoring into the cost.