Safer Internet Day is 5 February to remind us all that it's not always a nice place for the inexperienced to play.
Safer Internet Day Australia (website here) is an initiative of the Australian Office of the eSafety Commissioner. It is a worldwide event celebrated globally in over 130 countries to encourage a better internet.
Safer Internet Day theme
This year's theme—'Together for a better internet' encourages individuals to create a better internet by developing four, critical skills. These are the 4Rs:
Respect– I treat myself and others the way I like to be treated.
Responsibility – I am accountable for my actions and I take a stand when I feel something is wrong.
Reasoning – I question what is real.
Resilience – I get back up from tough situations.
There are resource kits for schools and others at the website.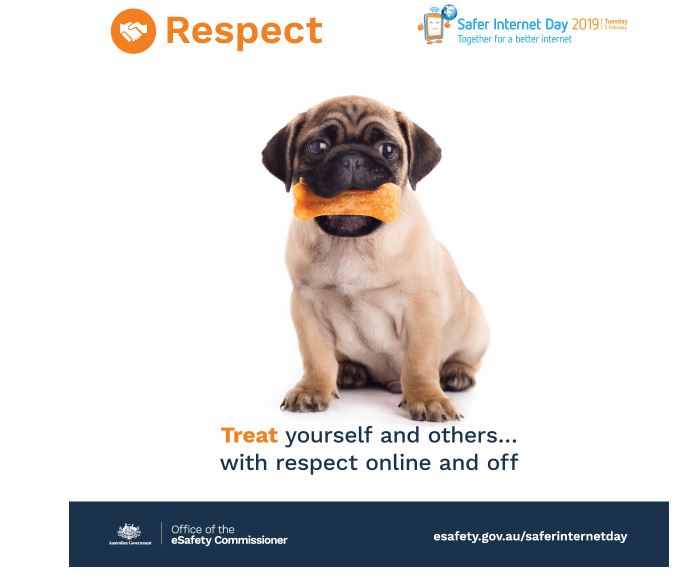 The AMTA (Australian Mobile Telecommunications Association) has five essential things parents must consider before giving children a mobile device.
Put parental controls on mobile devices
Don't just hand your child a device that enables them to connect to the internet and all that entails.
There are parental controls that you can activate on the phone. These can limit access to undesirable websites, monitor, and block objectionable content and restrict the use of apps or even usage at certain times of the day.
Controls are set at the device level or via software packages to control access to home wi-fi or across devices used by the family.
Many schools now ban the use of mobile phones in school. Check their school's policy.
eSafety has a good overview here
Teach you and your child about the safe use of social media
Parents and kids all like to stay connected to friends and family via social networking apps. But it's easy to overshare!
Make sure you regularly talk to your child about their online activity and how they are using these platforms. Stay engaged and aware of how your children are using their devices to help ensure they are staying safe.
Some social media apps have age limits which match maturity levels with access to appropriate content. Privacy settings need to be suitable for the child's age.
Build screen time around family activities
Parents must talk to their children about how often they use their mobile device. That includes some rules and guidance around appropriate usage to ensure a balance between screen time and other activities.
The UK Royal College of Pediatrics and Child's Health (RCPCH) recently released guidelines suggesting that if screen time is interfering with what families want to do or a child's sleep, parents should replace screen time with activities that encourage family and face to face interaction or encourage more sleep, exercise and less snacking while using screens.
Read more about the RCPCH guidance here.
Have an open dialogue to help prevent cyberbullying
Cyberbullying can include abusive or mean texts or messages, excluding others in an online space, as well as posting nasty gossip or videos or pictures online.
Cyberbullying is like face to face bullying – it is about relationships and managing those relationships. It's important to talk to children and help them develop good strategies and behaviours to deal with any kind of bullying and to prevent them from bullying others.
It's important to set up an open dialogue so children know that they can and should talk to parents, teachers or other trusted adults if they are experiencing bullying and that there are steps that can be taken to remedy situations.
Visit eSafety.gov.au for more resources and assistance.
Help manage your child's spending
A smartphone is often a child's first interaction with spending money or managing personal credit. Teach financial awareness by helping then understand how their mobile plan works and how to limit spending.
Pre-paid voice and data plans are always best to manage costs and never supply your credit card for in-app purchases.
Facebook has just been fined for 'friendly fraud' for failing to act over children using credit cards for in-app purchases