Despite GadgetGuy writing copiously (perhaps that is the problem), we still get many questions on how to kill Wi-Fi black spots.
Wi-Fi is designed for in-home use. Its effective indoor range is between 10-30 metres (5/2.4GHz). It is limited so as not to interfere with the neighbour's Wi-Fi. There are simple steps to kill Wi-Fi black spots.
Here are the five simple steps to kill Wi-Fi black spots
#1 Place your Router in the centre of all the Wi-Fi action
Router relocation solves most black spots, so try that first.
Wi-Fi transmits in a circle about 10/30 metres around the Router. Any further you won't get a usable signal.
The best place to put the Router is right in the centre of the home or where most Wi-Fi devices are.
The worst place to put it is in the garage, a cupboard, one end of the house or against an outside wall (effectively halving its transmission distance).
If your Router is a cheap ISP supplied one, leave it where it is and run an Ethernet cable to a better-quality AC or AX router – preferably faster than AC2600Mbps. We recommend the D-Link EXO AC3000 ($399.95) or AX5400 ($499.95) as these are DAP-1820 ($249.95) extender compatible. You can find the D-Link router review here.
Of course, you can also look at Netgear Orbi tri-band Wi-Fi AC or AX, but the D-Link option is often better value for most homes.
#2 Connect data guzzlers to the Router by Ethernet cable
TVs (streaming), Security camera hubs, smart speakers, PlayStation/Xbox, PCs, set-top boxes (Fletch/Foxtel) guzzle data and destroy available bandwidth for other users. Most routers only have four Ethernet ports so you may want to get a 5 or 8 port Ethernet Switch.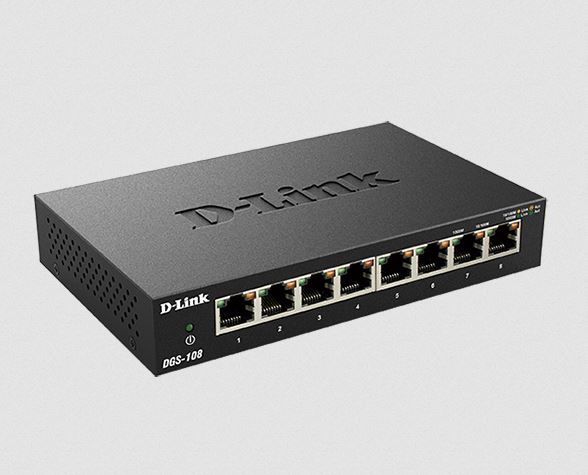 This removes them from the already congested Wi-Fi and gives these devices priority to the internet.
#3 If your home is dual-level or longer than 30m, you need Wi-Fi extenders.
First a rule – there is no such thing as a Wi-Fi booster. Don't believe any claims that these can regenerate and transmit a stronger signal – just as Superboost claims – it is an outright scam.
Wi-Fi extenders (and Mesh) take the available signal and simply retransmit that another 10/30 metres using a single SSID (sign-on and password). If the router signal is weak then a repeater wont work.
Most cheap routers won't transmit strong enough signals through floors, cupboards, windows and walls. So see #1 and upgrade and move your Router. For dual-level homes run Ethernet cable to somewhere near the centre of the top floor (or where you need good signal strength) and connect an extender. If the black spot is on the same level as the Router, you can place the extender up to 10m line-of-sight away from it to extend the signal another 10/30 metres.
#4 The trick is Ethernet backhaul – not Mesh Wi-Fi
Most sparkies can lay Ethernet cables inside walls and ceilings finishing in a discreet wall plate. Laying an Ethernet cable usually costs between $150 and $300 depending on length and difficulty. We recently had three cables installed the bill was about $600.
A 5/8 port switch costs $59.95/79.95, and Ethernet Cat 6 cables start from $5.
Now there is one other Ethernet Solution called Ethernet-Over-Power or PowerLine. These are a pair of devices that plug into two different power points and transmit Ethernet over the power cables. PowerLine 1000 cost $199.95 and 2000 cost $269.95 (preferred). And you can add a few more Powerline adaptors to get Ethernet to the garage or elsewhere. In most homes these work excellently, but some homes have older wiring and too much interference. So buy from a store that allows refunds if they don't work for you.
#5 Don't put it off
Slow Wi-Fi and black spots can are curable even if you only have 25 or 50Mbps NBN. Do not suffer inadequate Wi-Fi – do it now and enjoy the speed you need.
But also, don't believe the pimply-faced salesperson that will try to sell you MESH – that is only a cure in the right home and then Ethernet back haul is best. Even worse if it is 'dual-band' Mesh (unless it supports Ethernet back haul).
We repeat, try #1 first.
GadgetGuy references
If you want to get techy, you can read our guides
Mesh Wi-Fi routers– what you need to know
D-Link EXO DAP-1820 Smart mesh extender is a great black spot choice
NETGEAR Nighthawk AX8 Wi-Fi mesh extender EAX80 can cure Wi-Fi black spots
NETGEAR Nighthawk MESH Wi-Fi 6 – an interesting low-cost compromise
Telstra Smart Wi-Fi Booster Gen 2 – is not a booster – its a an extender!