Laser has reduced the cost of its Laser CONNECT Smarthome White LED bulbs as well as cut the price of its smart plugs and indoor security camera.
GadgetGuy has an extensive overview of the Laser CONNECT Smarthome products here, and the best thing is that the range offers value and certainty. If you know it is from Laser; you know it will work and have great support.
CONNECT Smarthome White LED light bulbs
Now $10 each represent never seen before value – a saving of $9 each
Notes: These are compatible with the CONNECT Smart app. They are dimmable (to a nominated percentage) by the app and Google Assistant or Alexa. They are 'white' and adjustable from 2700K (warm) to 6500K (cold) intensities. Rated lamp life is 25,000 hours.
You can also get the above with RGB LEDs for 16.5 million colours/shades for $29.95 with a limited offer of buy six and get two extra free.
Smart Wi-Fi Plug $19 (website here)
Provide vopice control via a smart plug as long as the device defaults to an 'on' state. Think Christmas tree, electric blanket… It is in portrait mode, so it does not cover two power points.
The pass-through socket is voice or app-controlled and supports a maximum of 240V/10A. The two USB-A ports provide 5V/2.4A (total maximum shared) – no voice-control.
Indoor Security Camera $39 (Website here)
It is a 720p@25fps camera, 80° FOV, with IR mono night vision, half-duplex talk and a MicroSD slot to 64GB. Power is from a micro-USB charger (not supplied)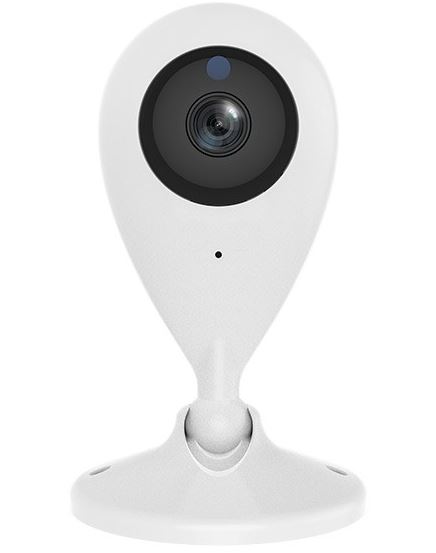 You can see the CONNECT Smarthome catalogue here (caution check the download folder as it is a PDF).