The international midyear electronics extravaganza that is IFA is just around the corner, and as usual, LG is chiming in with a couple of announcements ahead of the other majors.
Every year in August or September, the manufacturers around the world head to Europe to showcase what will be big for the latter half of the year, with tablets and speaker systems and gadgets, oh my.
LG is usually first cab off the rank for showing its wares, occasionally keeping a surprise or two out of the eyes of keen parties, and this year is no different as LG looks to show off a couple of speakers before everyone else gets to the halls in Germany.
This year, LG will be adding a couple of small speakers to its line of speaker lineup, one of which qualifies as an LG Music Flow device, as the company continues to take on Sonos and Samsung, as well as countless others entering the multi-room audio arena.
The first of these additions is just meant to be a portable speaker, with no way of linking it up to the other devices in your home.
Resembling a bit of a milk bottle, this will be the LG SoundPop 360, a colourful device that LG says was inspired by a coffee tumbler, which it thinks will help it integrate into the lives of customers.
Provided they don't try to pour liquid into it and drink from it, of course. That would be silly, and potentially dangerous.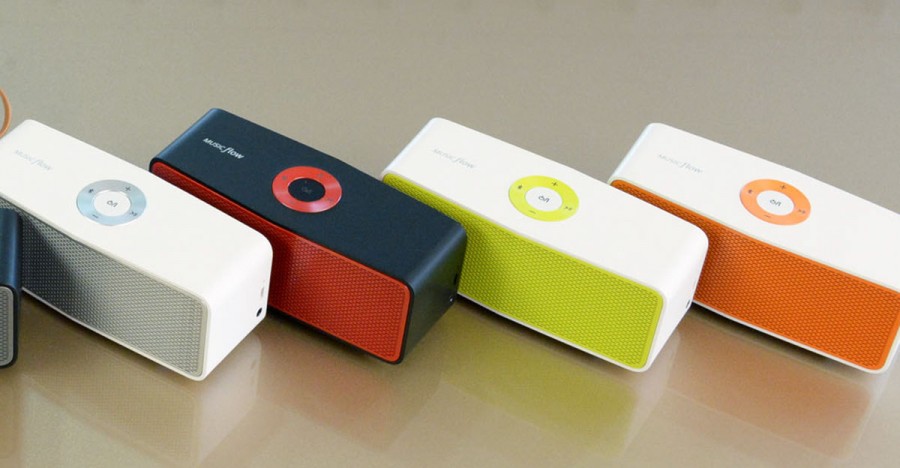 The next speaker fits in with LG's multi-room lineup, and introduces a new range of speakers, with the P5.
We suspect the "P" in this name is a nod to the word "portable", and the design appears to be a brighter edition of the H4 released earlier in the year, providing a battery capable of delivering up to 15 hours of life on a single charge, while also connecting to the LG Music Flow multi-room technology.
"As a leader in the Internet of Things, we want to help kick off the Internet of Audio (IoATM) era by launching an innovative audio ecosystem," said Min Byung-hoon, Senior Vice President of LG's Audio-Video division.
"In order to achieve this, we incorporate very high quality audio technology as well as networking systems that connect our full range of wireless audio products."
No prices yet, sadly, nor is there availability, but you can bet we'll be jumping on LG to find out if slash when these will be coming. Given that LG's local arm knows about them, we have a good chance of getting them, so expect to hear more about these later in the year, possibly closer to October.