Motorola's 360 smartwatch has company this week on shelves, as LG brings its own circular model to shelves, adding a bit of a premium to the square smartwatch it released earlier in the year.
The new model adds an "R" among other things, with the LG G Watch R not only getting an extra letter, but also a barometer, a circular face, a full aluminium casing with a matte paint job, a heart rate sensor using that green light technology we've seen on smartphones in the past, and a slightly bigger battery than the first generation G Watch, which was only released a few months ago.
Google's Android Wear platform still runs here, meaning this piece of kit will need a Google smartphone to work if you want to play, and outside of the features mentioned above, it is mostly the same as the G Watch we looked at before, with a Qualcomm Snapdragon 400 inside, 4GB storage, 512MB RAM, Bluetooth 4.0 LE, and IP67 certification for water and dust resistance, as well as a microphone if you need to make calls through the watch.
The screen has also changed, with a 1.3 inch 320×320 P-OLED screen taking the place of a 1.65 inch 280×280 IPS LCD on the original G Watch.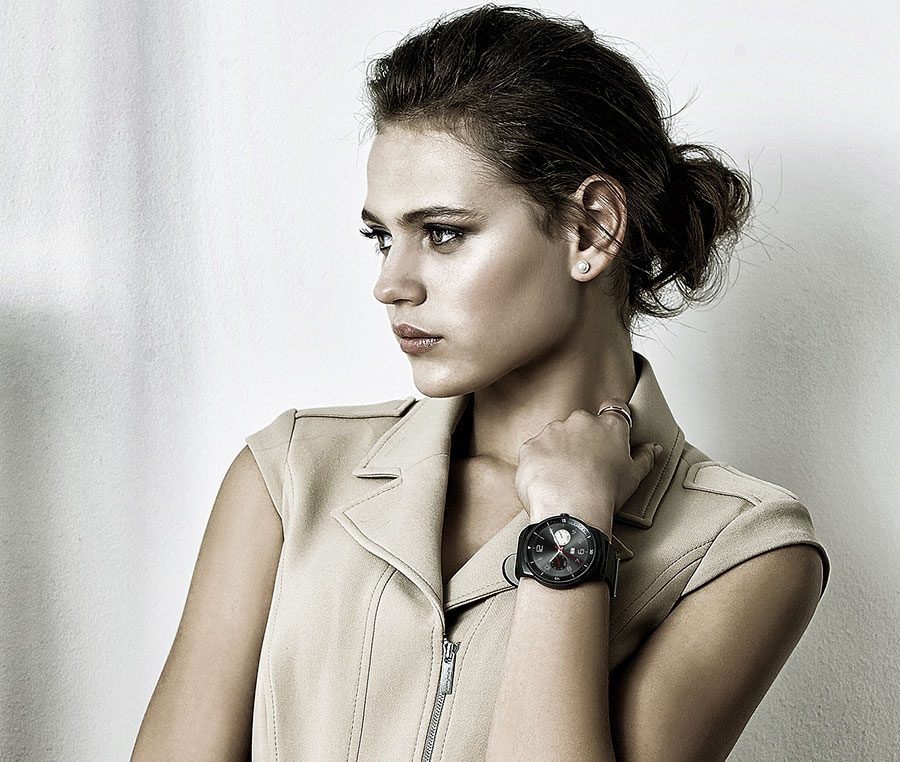 There's also a leather band, replacing the rubber band of the G Watch, though LG won't be releasing a metal band. Rather, representatives for the company have said the G Watch R is compatible with standard watch bands, making it easy to find a metal band for the metal G Watch R if you need to.
We're already more interested in the design of this model than the previous square model because, well, watches are generally circular, with the exception of a Hamilton Ventura, so we expect this will match most outfits better than a rectangular or square design.
Pricing for this model is a little more expensive though — it's a different technology and a circular design, which will command a different premium, of course — with LG pricing it at $359 in JB HiFi, Harvey Norman, and Optus stores across the country, while Google's online Play store will sell it for ten bucks less, though shipping isn't included there.