Those of you out there with a desire for a proper home theatre might just fall in love with a new piece of technology about to hit the market, as LG shows off the latest innovation in the area: a projector that uses laser light to show a massive image over a short distance.
First shown to the world at the Consumer Electronics Show in Las Vegas earlier in the year, LG's Laser Display is a Full HD projection unit that can send a 100 inch image to a screen sitting only 56 centimetres away, a feat which would normally require several metres of throw.
Using the word "laser" isn't just a sales gimmick, with the technology employed here running 36 laser diodes able to run at roughly five hours a day for 13 years, producing 25,000 hours of life in economy mode.
This projector also aims to be quiet, running at 20 decibels in economic mode. Normal mode will reduce the life to 20,000 hours, but push noise to 22dB.
While the tech inside the projector is impressive, it also will come with its own screen to use it with.
This display measures 100 inches diagonally and features a very slim bezel, as well as being an anti-reflective screen.
As such, instead of being the traditional white or off-white that regular projection screens are, this one looks closer to black, and is designed to make it possible to see images and videos even when the curtains aren't drawn.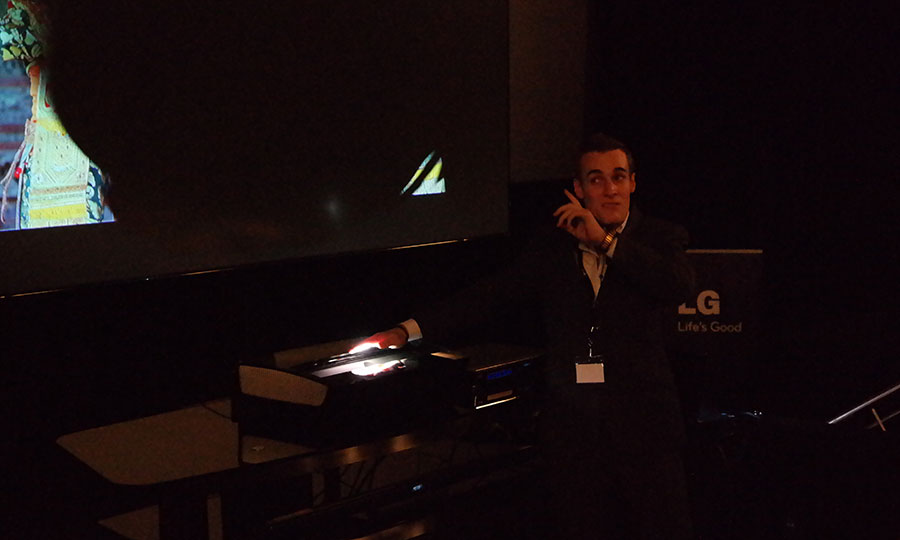 We're told that this unit also features a speedy start up time of less than ten seconds, and it also comes with features typical of LG's other home entertainment products, such as support the Magic Remote, video on demand over LG's Smart Services, Intel Wireless Display (WiDi), and connectivity options including three HDI, two USB 2.0 ports, one composite, one component, one Ethernet, one optical audio output, and a VGA/RGB input.
Aside for the screen being part of the package, LG will also include a Blu-ray player and Twin HD Tuner Recorder (HR938T) as part of the bundle, offering both BD playback and 1TB TV recording.
"Following our recent unveiling of the 2013 Home Entertainment line-up, we are pleased to bring to market another innovation that will broaden our product offering and give our customers an extra-large screen viewing experience," said Lambro Skropidis, Marketing General Manager for LG Australia.
"This is a great choice for people who want to create a special home cinema experience at a more accessible price."
One thing hasn't been confirmed for this product, however, and that's 3D, with information as to whether it's supported missing in action.
Regardless, pricing for the bundle has been set to $8999 when it arrives exclusively at Harvey Norman stores in mid-July, which will bring the biggest screen size within reach to anyone who didn't want to spend over $10K for that pleasure.