Australia may have received the Optimus G a little later than the rest of the world, but that might not be the case with LG's G2, the next model with a bigger screen, better processor, larger battery, and a design like no other smartphone.
Announced in New York overnight, the LG G2 ditches the Optimus name and brings in what LG is claiming is a new perspective as far as smartphones go.
"Our definition of innovation today is technology that truly resonates with consumers," said Dr. Jong-seok Park, CEO of LG Electronics Mobile Communications Company.
"We have always listened to and learned from consumers in pursuit of innovation. We took these insights to new heights in developing LG G2, the most exciting and ambitious mobile phone in our company's history."
This innovative smartphone still resembles the basic touchscreen slate for your hand, but LG has relocated the power button and volume rocker to the back of the handset, essentially clearing the sides and making a device with a larger screen easier to hold, because everybody places their fingers on the back of the handset.
As far as screen sizes go, the LG G2 will include a 5.2 inch Full HD display running on the high-grade In-Plane Switching display technology. This will sit atop a 2.26GHz Snapdragon 800 processor, making it one of the fastest smartphones in the world, especially since it uses the Snapdragon 800 over the 600 we see in devices like the Galaxy S4.
Memory is set to 2GB with either 16 or 32GB of storage, and running Google's recent Android 4.2.2 "Jelly Bean" operating system.
Support for 4G LTE is also included out of the box, making it compatible with Australian networks, and there will be a 13 megapixel rear camera for all of your compact replacing needs, as well as a 2.1 megapixel front-camera for selfies and the odd spot of video conferencing.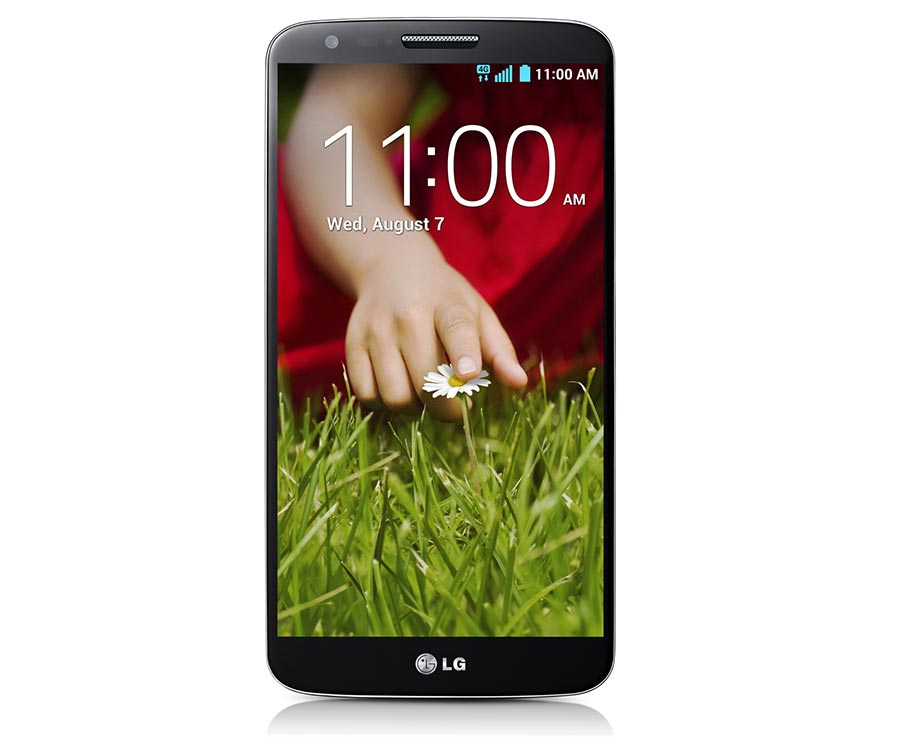 One new feature that will have audio fanatics intrigued is the support for 24-bit audio, playing back audio at 192kHz when needed. We're not exactly sure if this will up-sample audio files, but this is the first time this technology has been supported by a smartphone, potentially bringing the best audio quality with any portable device.
And then there's the software side of things, and outside of your basic Android OS, LG is including a guest mode for kids that can be activated with gestures on the lock screen, motion controls that will automatically pick up a call when the handset is lifted to your ears, and support for home entertainment devices such as TVs and amps when the phone becomes a remote control.
As for availability, no Australian telco has come forth saying they'll be taking it yet, but LG has chimed in saying that over 130 carriers around the world will be launching "in the next eight weeks."
Here's hoping that includes a local one.