Probably one of the most overlooked announcements at Samsung Unpacked was the expanded strategic Link to Windows partnership. It is between Samsung and Microsoft to deliver unified experiences across Windows and mobile devices. After all, Windows and Android have nearly 90% of their respective global markets.
The Samsung Galaxy Note10 and coming Galaxy Book S are the beginning of the Link to Windows journey. It will enable both they and Windows devices to pair and provide seamless integration and productivity.
DJ Koh, President and CEO of IT & Mobile Communications Division, Samsung Electronics, said
"We believe the mobile industry is on the cusp of a transformation. It is one in which individual devices give way to seamless, connected and continuous experiences, wherever we go. Open collaborations, like this industry-leading partnership with Microsoft, are instrumental in pioneering a new generation of mobile experiences. As new technologies like 5G become a reality, our partnership will play an important role in helping people live more fluid, flexible lives."
Satya Nadella, CEO of Microsoft said
"Microsoft and Samsung share a long history of innovation and collaboration. Today's Link to Windows announcement marks the next stage in our partnership. Our ambition is to help people be more productive on any device, anywhere – and the combination of our intelligent experiences with Samsung's powerful, new devices makes this a reality."
What does Link to Windows mean?
The ultimate aim of Link to Windows is to allow users to use the best device at the time for the task. To do this, there is a high-level integration via Microsoft's OneDrive cloud to ensure shared, synced content. As we progress from 4G to 5G, this will mean near-instantaneous and seamless transition.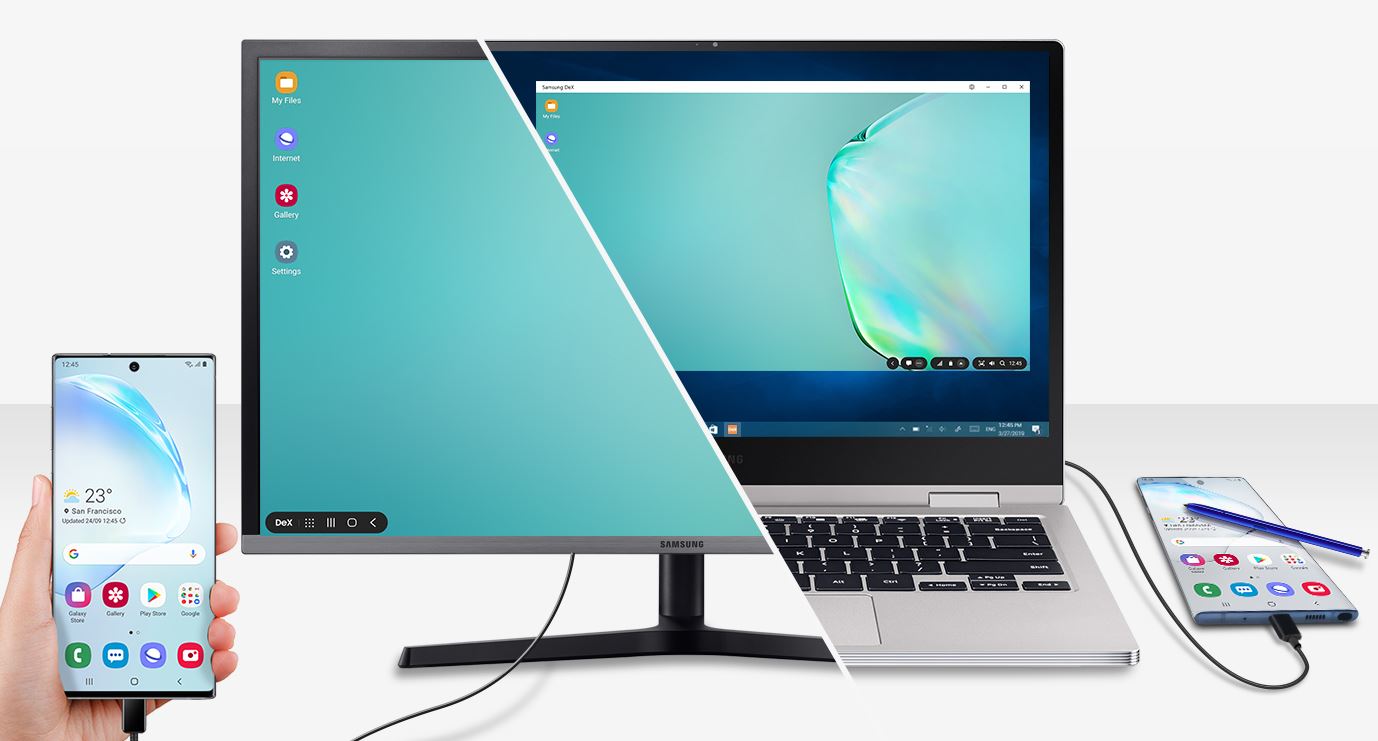 For example, PC users currently must interrupt their workflow to look over at their phone, take a call, open an app, and send images, videos or files to their PC.
Instead, they want a world where content syncs automatically, so they can start a project in one place on one device, and pick it up on another, without distractions.
Stage one begins later in 2019 and requires Windows 10 version 1903
Starting with Galaxy Note10, Microsoft's most popular productivity solutions for smartphones to seamlessly integrate into Galaxy products and services:
Enhanced Outlook Experience:
Outlook is the preferred mobile email and calendar solution on more than 100 million devices. It helps customers connect, organise and get things done.
Outlook brings email, calendar, contacts and files together, all in one app – helping you save time and focus on what matters. Galaxy Note10 features an optimised and integrated Outlook app, which enhances work and personal communications as well as time management. The enhanced S Pen with the Galaxy Note10 allows users to get short previews when hovering over emails, calendar events and contacts.
OneDrive Cloud Storage:
Beginning this Spring, Samsung Photo Gallery has the option to sync with Microsoft OneDrive services. Users can access their photos and videos from across their devices, and don't have to worry about whether they are backed-up.
Seamlessly Flow Between PC and Mobile:
Link to Windows is part of the Galaxy Note10's Quick Panel. It is simple and convenient to send messages, manage notifications, sync photos and mirror your phone on users' PCs (shared devices). This continuity of services create a critical connection with any Windows 10 PC saving users the extra time and trouble of physically switching between their Galaxy Note10 and PC.
Stage one enables desk workers and mobile workers to integrate Samsung's Galaxy Note10 and later devices with Windows Desktop. And it also impacts DeX that allows a DeX desktop to open inside Windows desktop and for seamless drag and drop transfers.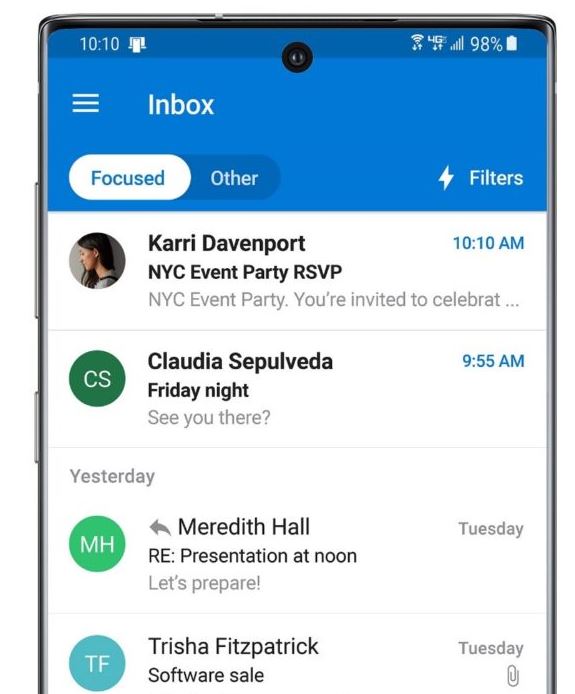 Stage two – who knows, but there is a strong rumour of Windows Desktop (emulation) on Samsung devices and Windows running Android apps (emulation).

You can read more at Microsoft's blog here