With most of us using laptops with inbuilt speakers or headphones lately, it can be hard to remember that desktop speakers are still a thing, but Logitech has chimed in to remind us that yes, this is still an area where it deals quite heavily.
This week, the speakers coming from the company are two fold and both dealing with that of 2.1, also known as two speakers and one subwoofer.
That setup, ideal for stereo sound, is being delivered across the Z533 and Z333, similar setups with slightly different looks and varying power amounts.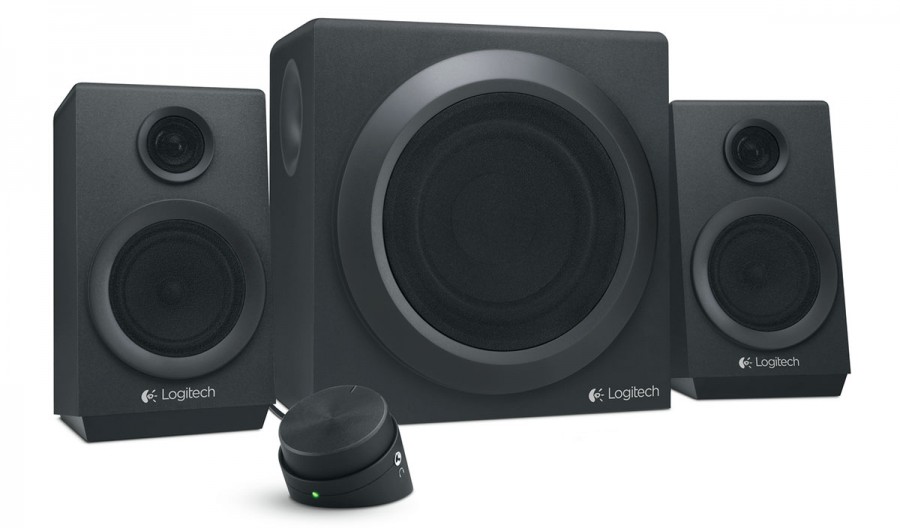 On the low end of the scale, there's the $110 Z333 (above), with Logitech giving this 80 watts of peak power, adjustable bass on a control knob, and a wired controller for handling the sound altogether.
The Z333 tends to look like a bit of a traditional speaker setup, though, so if you're looking for something a bit fancy — just a little — the company will also have the Z533, which aims to look cleaner and clearer, with a bit of a slant paid to the aesthetics.
From a sound point of view, the Z533 (above) ups the power a touch, moving to 120 watts peak, and being compatible with computers, phones, TVs, and anything supporting either a 3.5mm or RCA plug.
"We hear from consumers all the time about how much they love their Logitech speakers, and it's often with a tone of surprise about just how good they really are," said Logitech's Damian Lepore. "We know that once they listen to a Logitech speaker they're hooked, and the z533 will not disappoint."
We'll wait until we hear them for ourselves to see if we agree (or disagree), but you can find both of these in stores in August, where the Z333 will retail for a recommended retail price of $109.95 and the Z533 for $169.95.