Those of us that still rely on a mouse that moves from left to right and up and down, guided by our hand movements, are probably used to the basic black drab look they have, but a new series from Logitech is all about the colour.
The new mice are part of Logitech's "Play Collection", with the tiny Logitech M235 laptop mouse appearing to be the template for this new model, officially called the M238, but even more easily found under that Play Collection moniker.
Features for this mouse include a battery life of up to 12 months (dependent of course on how often you use it) and running off a single AA battery, three buttons and a scroll wheel with one of those buttons under the scroll wheel, wireless connectivity via one of Logitech's nano Unifying adapters (no Bluetooth here) with up to 10 metres of wireless distance, and support for pretty much every major computer operating system under the sun, including Windows, Mac OS X, Linux, and even Chrome.
But rather than the features, Logitech wants to emphasise the colours and styles as being the reason to check these out, with the patterns and designs not just being a splash of colour, but looks that turn the mouse into something of an owl, a fox, a monkey, or something else altogether.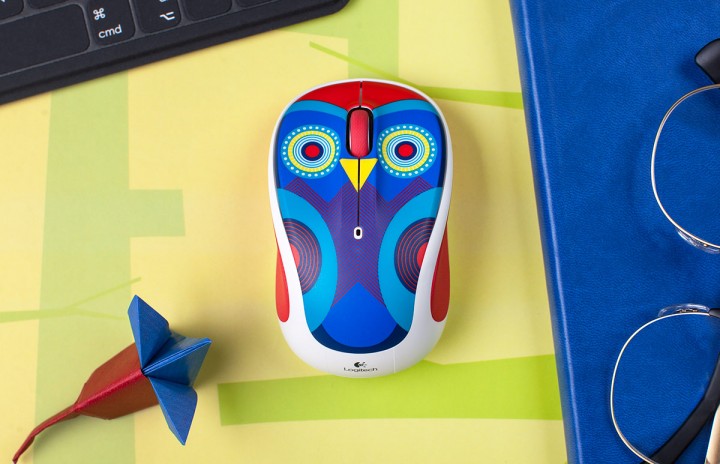 "Our goal was to evoke a little fun, and remind you to smile when you're using your mouse," said Charlotte Johs, Logitech's Global Vice President of Computer Peripherals.
"We combined a splash of colour, a touch of playfulness and a dash of spirit to create this year's 2015 Logitech Play Collection. The colour combinations and designs are inspiring, cheerful, and add personality to your desk."
The mice should be available in June in Australia, with each model fetching a recommended retail price of $34.95.