Keen to carry more volume than your regular old phone can handle? No worries, because a tiny Logitech speaker is on the way, and it aims to be loud in both looks and sound.
The speaker is the Logitech X50, and just going on looks alone, it appears to be an update to last year's X100, which was released at the beginning of 2014 with a similar design and form-factor.
Logitech's design appears to be just as vibrant, with a plastic shell, colourful grills set out in two colour variants, with two ways to connect a phone or tablet to the speaker: Bluetooth or wired 3.5mm connection, with volume buttons on the speaker for controlling how much sound you want out of the little box.
"People want big sound in a convenient mobile design, without a big price tag," said Damian Lepore, Country Manager for Logitech in Australia.
"The Logitech X50 Mobile Wireless Speaker gives you exactly that. Deceptively loud for its size – and price – this speaker is highly portable and it makes a big scene wherever you go. Paired with its bright colours, you'll see it's a whole lot of fun."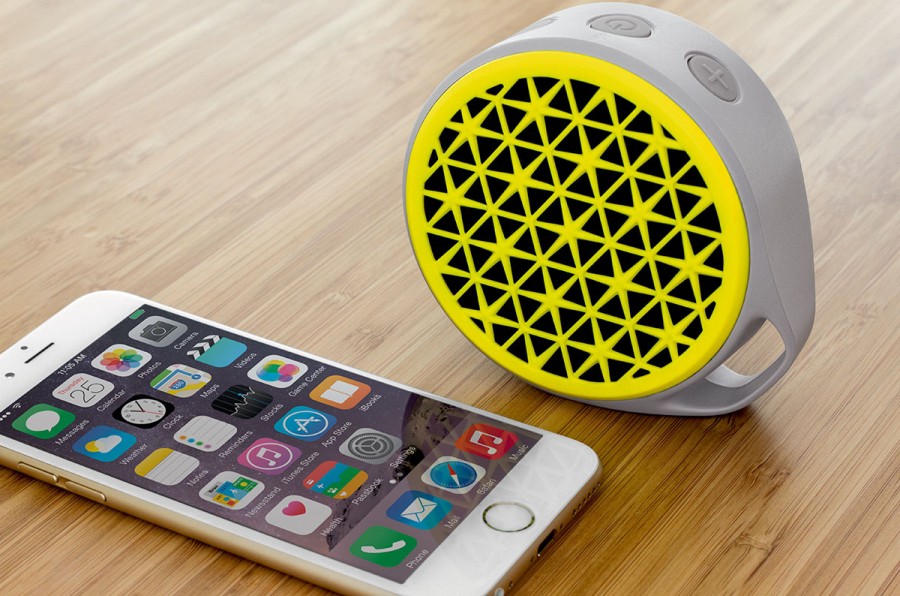 We're told the Bluetooth connection on the speaker is strong enough to warrant a wireless range of around 9 metres, while the battery itself can be charged over microUSB, just like so many devices these days, so if you use the same port to charge your phone or tablet, you won't need to plug in a separate charger, which itself is a bonus.
Pricing of the Logitech X50 is a little better than last year's X100, too, with Logitech pricing this one at a suggested retail price of $49.95. You'll find it in stores this month, so look for it soon.