Windows 8 getting you down? No worries, because Windows 10 is almost here, with a release date now just two weeks away.
Microsoft is reportedly getting ready for a big launch bash to celebrate having a new operating system out, as the company announces that it will have parties around the world to show off a new version of Windows, which many hope will be better than Windows 8.
It's not that 8 was a bad operating system, but rather a confusing one, encouraging people to move to tablets when so many had no reason to do so.
Not helping Windows 8's odd decision to push the touchscreen interface was the success of Windows 7, which saved Microsoft from the travesty that was Vista and its need for heavy hardware requirements.
Windows 8 didn't have that problem, granted, but it did ask you to relearn how you used Windows, and if you didn't have the touchscreen, it was a slightly cumbersome learning experience, allowing educational programmes to be created to demonstrate how people should learn that version of Windows.
Fortunately, Windows 10 shouldn't have that dilemma, as Microsoft has gone back to the drawing board, coming up with a solution that works for people who like the good 'ol desktop experience of Windows 7, while also providing a slightly different and more touch optimised experience for those of you who are more comfortable using a touch screen.
And Microsoft is excited about its new operating system.
"Windows 10 was built to empower people to do great things," said Yusuf Mehdi, Corporate Vice President of Windows and Devices Marketing for Microsoft.
"We are thrilled to celebrate the launch of Windows 10 with our fans," he said. "We'll mark the launch of Windows 10 by celebrating the people and organisations that upgrade the world every day — and by helping them do more in their communities."
This celebration will apparently happen on the Windows 10 launch date of July 29 with parties in 13 cities around the world, and Australia's Sydney made it on a list including Tokyo, Beijing, Singapore, Berlin, New Delhi, Madrid, London, and New York City.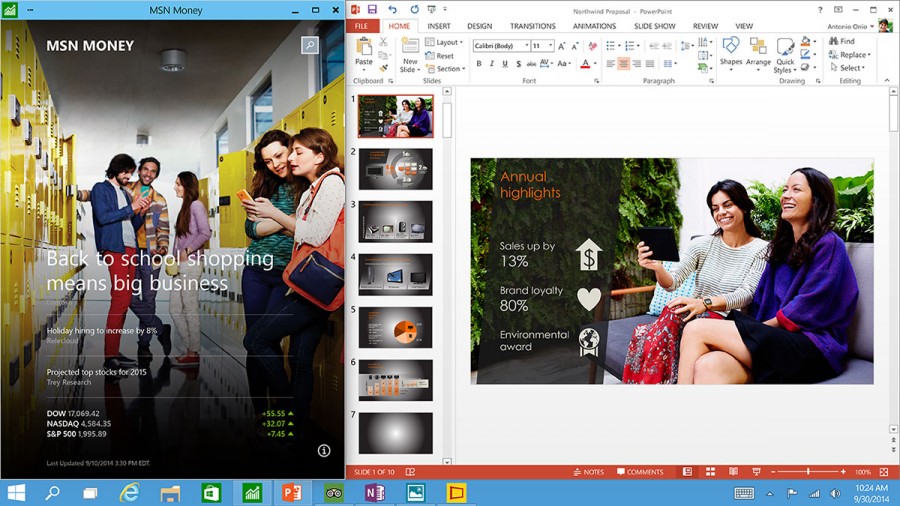 While Microsoft hasn't talked up what sort of shindigs the celebrations will involve — seeing what happens when you take Windows 8 copies and throw them in an industrial blender, maybe? — nor where specifically in Sydney the events will be, we're told it will show off demos, offers hands-on opportunities, and even offer up a little entertainment (throwing Windows 8 into an industrial blender?— wait, we said that already).
It does need to be noted that you won't necessarily need a demo of Windows 10 to try it out for yourself, with Microsoft offering Windows 10 as a free upgrade for devices currently running Windows 7, 8, and 8.1 on them, with the free upgrade offer lasting for the first year and only relevant provided you're not running Windows RT (Surface) or Windows Enterprise editions of the software.
But if you currently have a Windows 8 laptop or tablet that is frustrating you with an interface that doesn't feel like it works properly, you'll find the update to Windows 10 should be ready in two weeks.
Meanwhile, Microsoft Australia is encouraging its employees a day off this year to volunteer in their communities and help them upgrade to Windows 10, so if you see someone brandishing a copy of Windows and trying to help you update, you know what that's about.