It's been three years since Microsoft updated its popular office suite for Windows, and here we are in 2013 with a new version, redesigned to match the new look of Microsoft's latest operating system and take advantage of that thing we call the cloud.
Microsoft's latest and greatest is hitting stores this week, with the regular several version variety available from the big M, showcasing more office-based apps than you can throw your keyboard at.
The favourites are still there, with the suitable named word-processing application "Word," the spreadsheet friendly "Excel," and the powerful presentation producer that is "PowerPoint," all of which have been updated to show the cleaner look that goes with Windows 8, as well as adding new features.
For instance, Word 2013 can now remember where you last read to, add online videos directly to your document, and even edit PDF files, so you don't need a copy of Adobe Acrobat to jump in and change bits of text.
Excel worksheets can now be thrown into webpages and charts can have animations,
while PowerPoint is not only more compatible with widescreen monitors, but can have presentations shown online.
These apps and will be in the Office 2013 packs, which start at $169 and may – depending on the version – also include OneNote, Publisher, and that popular email program Outlook.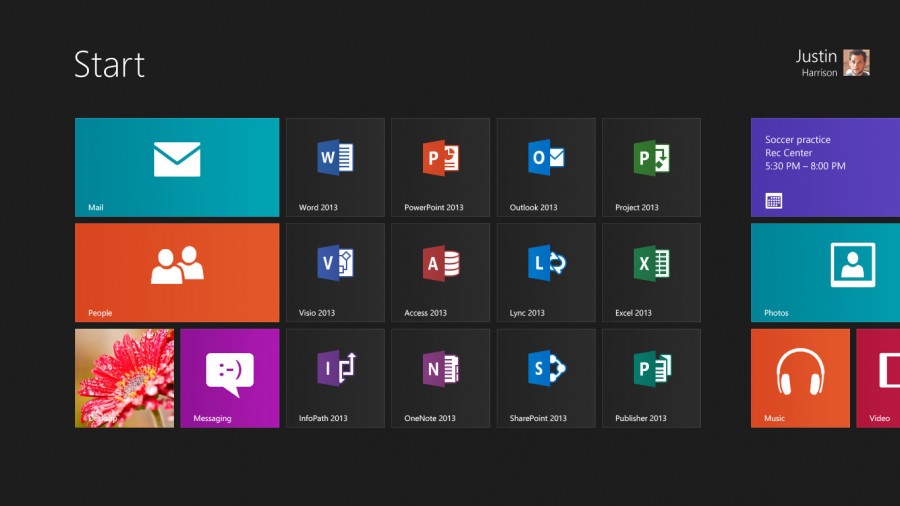 But there's more to Office than just web apps, with a new version of productivity application that caters to a household and online.
Called "Office 365 Home Premium," it's Office on a subscription basis, paid yearly and including five licenses across Windows PCs, tablets, and even Macs, as well as an online Office – "Office on Demand" – in case you're away from the main computer and need to edit a document from a browser.
"Office 365 Home Premium is the most ambitious version of Office ever released. This isn't just another version of Office," said Microsoft's Oscar Trimboli. "This is Office reinvented as a cloud service."
The Office Home Premium solution includes 20GB of online storage, 60 minutes of free Skype calls per month, and the proper installable versions of Office for both PC and Mac , as well as that online cloud-based version.
Microsoft's Office for Mac doesn't get updated in this new release, though, with an update for the now two-year-old solution likely coming next year.
"The new Office for Mac typically ships 12 months after the new Office for Windows, and subscribers will automatically get the new apps when available," said a spokesperson for Microsoft, who also added that Microsoft is "updating Office for Mac 2011 to include activation for Office 365 Home Premium, so subscribers can also use Office on a Mac."
Pricing for Office 365 Home Premium comes in at $119 per year for the pack, while university students can grab it for four years – pretty much the life of Office until the next version is made available – for $99.