Right after Apple has released its latest OS, Microsoft is talking up what it plans on releasing soon, with new keyboards and mice being announced for the touch-sensitive version of Windows arriving later this year.
Microsoft has had a long history in hardware coming out with a two button mouse in 1982, the first ergonomic mouse in 1993, and the biggest departure from ball mice with the first optical mouse in 1999.
In 2012, Microsoft wants to make its keyboard and mice reflect more what it's doing in the desktop and laptop space, by bringing the power of touch and making its products more touchy-feely than it ever has before.
Two new product lines are coming, both building on the success of past Microsoft designs, with the Wedge mouse and keyboard coming more from the modern touch products Microsoft has been releasing and the Sculpt resembling the more ergonomic products we've seen in years prior.
The Wedge Mouse is designed to be so small enough to fit in your pocket and uses Bluetooth to connect to Windows 7, Windows 8, and Android devices.
It will work like a conventional mouse, taking advantage of Microsoft's established BlueTrack optical technology to work on nearly any surface, and it will even imitate a touchpad, with the entire top of the mouse supporting gestures.
A keyboard naturally goes alongside this product, and the Wedge Mobile Keyboard aims to serve this purpose, throwing together a Bluetooth Windows 8 keyboard with media keys and a special multi-purpose cover that not only protects the keyboard, but also converts into a tablet stand.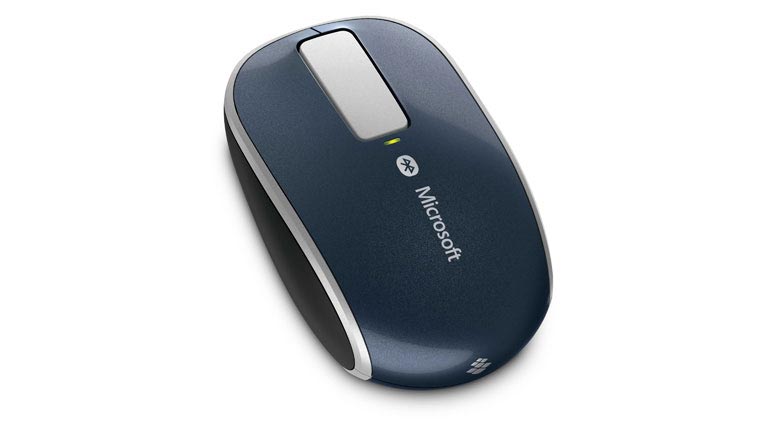 Over on the more traditional accessory front is the Microsoft Sculpt series, with a more traditionally designed mouse that can fit in either hand, and features BlueTrack optical technology and a small touch-sensitive strip in the middle where the third button would normally be. A small and slightly curved keyboard will also be available, making up the keyboard side for the Sculpt range.
As for a release date, expect within the next few months, with Microsoft's next evolution of Windows looking good for October 26, 2012.