Microsoft has never really been a hardware company. Oh sure, it dabbled in keyboards and mice, creating a joystick here and there, and then trying its hand at proper gaming consoles with the Xbox and subsequent Xbox 360, but there has never really been a solid effort at making a Microsoft computer, until last year, that is.
A year ago, we saw the first official Microsoft tablets, with one of them based on the slightly handicapped version of Windows 8 (RT) and the other using the full edition.
The Surface Pro is the latter, and displays Microsoft's best attempt at creating a Windows 8 touch experience, complete with solid design and powerful parts, in the hopes that this can be the best Windows tablet yet.
Does it succeed, or will you find better elsewhere?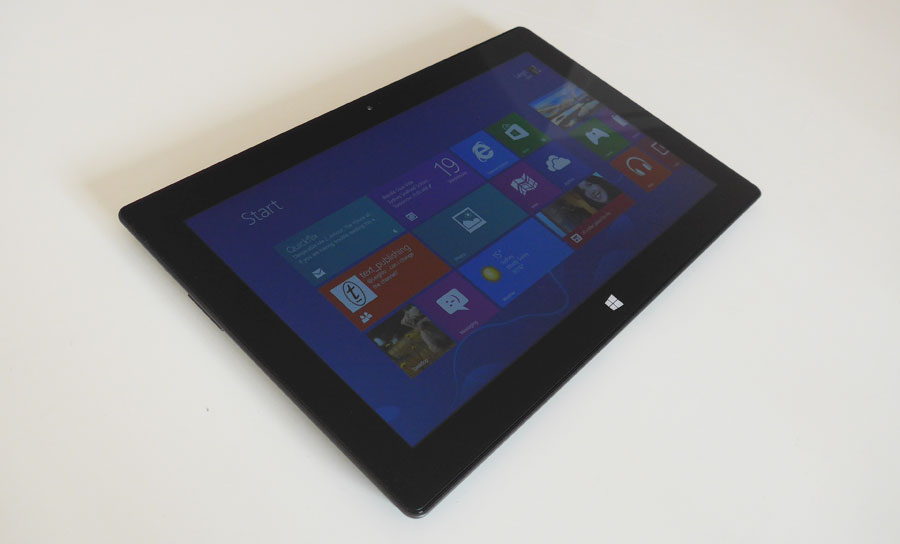 Features
A tablet designed and engineered by Microsoft to be the best representation of Windows 8? Can it be true?
Apparently it can, and Microsoft's Surface Pro is now here, although it's here over six months past the release of Windows 8.
Launched in October of 2012, Windows 8 changed Microsoft's desktop system by making it faster, more contrasty, and designed to accommodate touchscreens better than the traditional mouse-centric design of prior iterations of Windows.
Like most Windows-based machines launched since October, Windows 8 runs on the Surface Pro, and that's a good thing, because as the show-pony for Windows 8, Microsoft is including technology aimed at showing this off.
That includes a 10.6 inch Full HD 1920×1080 touchscreen display with ten points of multi-touch, and supporting ClearType, Microsoft's way of making text look better and sharper on LCDs.
Based on a tablet design, you can expect some high-end technology, but not necessarily the storage of a laptop. As such, there's a third-generation Intel Core i5 processor here, 4GB RAM, and a choice between either 64GB or 128GB storage. Our review unit had the 128GB option, though because there's only 110GB of actual storage, there was merely 80GB available after Windows was installed.
Storage can be expanded over the microSDXC slot on the right side, but you'll also find a full-size USB 3.0 port for plugging in other devices, a Mini DisplayPort, and a headset jack. The power pack uses a proprietary magnetic charging port, but the pack does come with its own USB port for recharging devices while the Surface is receiving charge.
Connections also exist in the form of a headset jack, in case the built-in speakers and microphone make you too loud and obvious, while wireless exists as Bluetooth 4.0 and WiFi 802.11 a/b/g/n. Two cameras sit on this laptop, both the front and the back taking pictures at 720p HD.
The chassis of the Surface Pro is created out of magnesium (VaporMg, in fact) making it very strong, and a kickstand is built directly into the case, allowing it to stand by itself and without the help of an extra case.
It's worth noting that like the iPad, the Surface Pro does not include a keyboard, and is all touchscreen.
One can be purchased to work over USB, though Microsoft has built the custom Touch Covers to connect to the magnetic cover hinge at the bottom, which arrive as either a touch-based keyboard (called the "Touch Cover") or as a physical keyboard built into the cover ("Type Cover"). Both of these are optional, and add an extra cost, but do some with a small touchpad built into the accessory.
Another way of using the tablet is included with the Surface Pro, and that's a pen stylus, which also features a magnetic clip that utilises the same port as the power, able to sit in that spot when the Surface Pro isn't plugged into the wall.