Operating system upgrades are known to cost money, but Microsoft isn't having a bar of it, releasing the next version of Windows 8 one year after it launched, free to people who already use Windows 8.
That next version isn't a massive upgrade, but rather one that brings in features that customers have requested, updating Microsoft's touch-centric operating system to work better with more than just the touchscreen devices out there.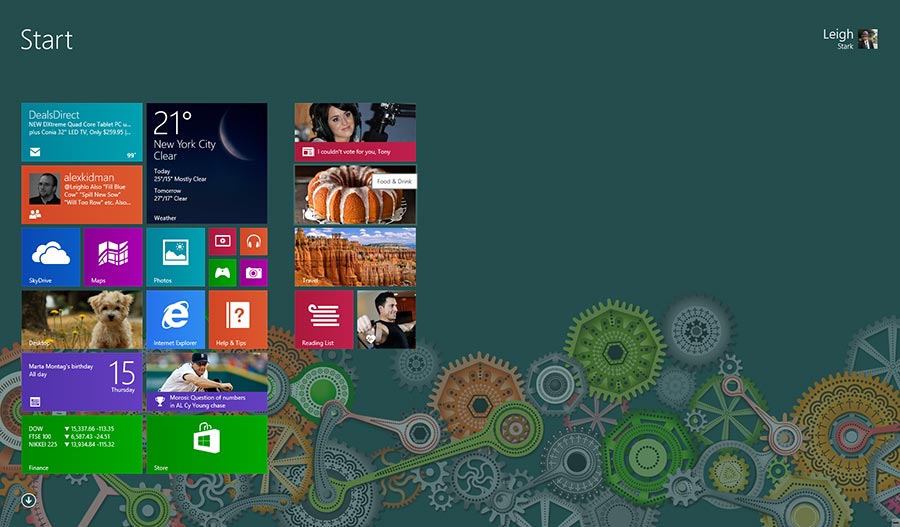 Some of these improvements include a better Windows Store experience, more support for the Retina-grade screens supported by Toshiba's Kirabook and the upcoming Samsung ATIV 9 Plus, an easier way of accessing and yes, the return of the Start button.
A quick play with that Start button reveals it won't quite do what you expect it to, returning you to the new Start screen, but hey, it's a "start," and apologies about that pun.
Also updated is the split screen mode, which in Windows 8 previously allowed only two apps to be divided with one quarter to one app and the remainder of your screen to the other. Hardly a very useful interpretation of "split screen," and one that Windows 8.1 plans to correct.
Tested this week after we updated a computer here with a solid-state drive, Windows 8.1 will support three apps in split screen mode, with the screen division applied pretty much any way you want.
Running it with MetroTwit, Toolbox, and Internet Explorer, we found that our working desktop could be populated with all the basic screens we would normally use, making this feature more important and better than ever.
Of course, there will be more features that Windows 8.1 will bring, and this will start rolling out on October 17th at 10pm in Australia, free for current users of Windows 8. Store copies will also be updated to support the new version, with October 18 the day when these land, too.