Sunday the 13th of May is the big day this year. Mother's Day that is. So how best to demonstrate the enormity of your love and gratitude to her?
Well, there are many, many ways. But one sure fire way is to give her an impressively expensive gift. Here are a few suggestions. But don't worry if these are too pricey. Come back in a few days for our next "Mother's Day Gift Guide". This one will be "for the more affordable Mum".
iPhone 8 (PRODUCT)RED Special Edition – $1,079 to $1,329
iPhone. iPhone. Is there anything more to say? Yes, the iPhone 8 doesn't seem obviously different to the iPhone 6 of 2014, but pretty much everything about it is better. A lot better. For one thing, it's faster, which means its smoother. For another, the camera is about as good as it gets from a single lens camera model.
Why not the iPhone X or iPhone 8 Plus? Size. One of my daughters recently purchased an iPhone SE specifically for the smaller screen. It's easier to handle, she says. As more phones hover around the six-inch screen size, the iPhone 8's 4.7 inches makes it easy to handle.
And (PRODUCT)RED? Yes, this model's finished in a bold red, and a portion of the purchase cost goes to fight AIDS in Africa. Apple has now raised over $US160 million for this. How's that for a Mother's Day gift.
Read the GadgetGuy review (of the not RED version) here.
Samsung Galaxy S9 or S9+ – $1,199 to $1,499
No, she's not an Apple person? Then buy her a Samsung Galaxy S9 or S9+. Which? That depends on your budget, and what she wants in a phone. Both are glorious devices, right at the top of the phone heap in performance and style. The S9 is a bit easier for a smaller hand to manage. But the S9+ has the amazing dual cameras. These blitzed the camera benchmark tests.
And don't forget the DeX docking station. When she gets home, she can plug it in and use a full desktop display with Facebook and Instagram.
Read about the Samsung Galaxy S9 and S9+ here.
Apple MacBook Pro 15-inch – $3,499
Many of us here at GadgetGuy are Windows people, but I have to say I still love a MacBook Pro. Even though I often have to search longer to do the things that are intuitive to me in Windows. The fact is, when it comes to hardware, Apple is a master crafts-company.
There are 13-inch models of the MacBook Pro. But just because she's your mum doesn't mean she can't do with a big screen and some decent processing power. There's a choice of Intel core processors, and sizes of solid state drives. Mac still doesn't have a touchscreen, but more and more applications now support its Touch Bar.
Read the GadgetGuy review here.
Deebot OZMO 930 wet and dry robot vacuum cleaner – $1,299
The important word here is "robot". Mother's Day is not the time to suggest that she do more housework. The Deebot OZMO 930 is a cleaner that will relieve her of much of this tedious chore. The Deebot is a Roomba-style flat disc that potters around the home, sucking up debris without much intervention.
Intervention? Well, it connects to her WiFi network and is controlled by an app on a smart phone. But it uses bumpers and lasers to see where it is, and it builds a map of the areas it works in so that it can work better. In our review, it took "three runs to fully map a single level 3-bedroom house".
And it washes hard surfaces as well.
Read the GadgetGuy review here.
Panasonic Lumix DC-G9LEICA camera – $3499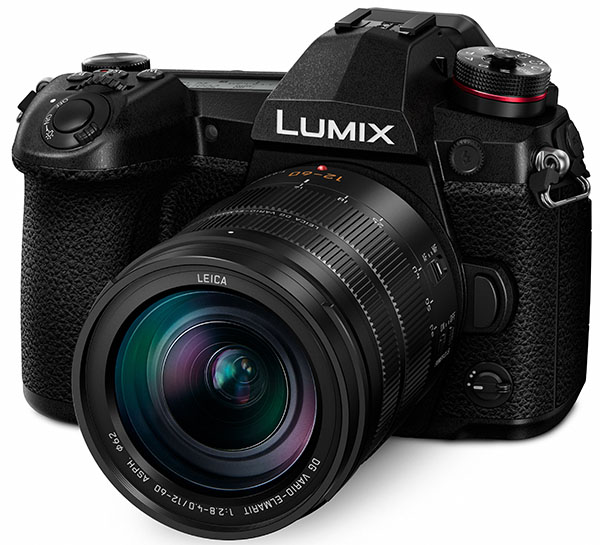 Is mum retired? Does she spend her time taking photos? Maybe Mother's Day will be most rewarding to her with a new pro-level camera. The Lumix DC-G9LEICA refocuses (ahem) on the premium still photography market. With built-in image stabilisation and an enormous number of lenses, quality shots are assured.
What we particularly liked was how we could quadruple the camera resolution, taking shots of almost the same quality as a medium format digital camera. But there's also a bunch of usability features, including all manner of bracketing. And take it from us, that flexible monitor is fabulous for the older person. It lets you frame shots from any angle without having to get down on your tummy.
Read the GadgetGuy review here.
Dyson V10 Absolute cord-free vacuum – $999
Does your mum regard robotic vacuum cleaners with horror? If she would rather stay manual, Mother's Day might be the time to introduce her to Dyson. It is the company that redefined vacuum cleaner technology. And now it's in the process of doing that again, moving decisively from traditional barrel types to cordless sticks.
The latest is the Dyson V10 Absolute. It is lighter than the previous model. Its debris canister holds more. It sucks one-fifth harder. And it comes with the full range of accessories, including a wall mount and charger, and plenty of the attachments for getting into hard-to-get-to places.
Read the GadgetGuy review here.
Jura S8 automatic coffee machine – $2,650
Quality coffee doesn't have to come from the local barrister. Mother's Day could see you freeing her from the daily trip to the coffee shop. But how? A pod machine? Limited, and she still has to fiddle with the milk frother. An espresso machine? Even fiddlier. But not if its automatic.
The Jura S8 automatic coffee machine ticks all the boxes. It grinds the beans but can bypass the grinder for use with instant coffee. It froths the milk and can produce fifteen different types of coffee. It filters the water and even offers the best water temperatures for green and black tea. With a nine-litre water tank and a 280-gram bean container, she it won't even have to refilled it very often. The touchscreen makes for easy control.
Microsoft Surface Pro 2017 – $1,199 to $3,999
Macs may not offer a touchscreen, but the Microsoft Surface Pro 2017 does. In spades. This is the latest version of Microsoft's Windows tablet. Think iPad, but compatibility with the hundreds of thousands of Windows programs out there. That gives it a flexibility available from no other platform.
Mother's Day is about more than productivity. The Surface Pro 2017 is also an artists' computer. The current model doesn't include the Surface Pen in the purchase price, but this is essential. With it, and inexpensive software from the Windows Store, she can be as creative as she likes. I use Sketchable, but there are plenty of others as well.
Add a Typepad Cover, and it becomes a full power notebook computer.
Read the GadgetGuy review here.
Mother's Day accessories from the kiddies
If your mum's also a grandmother to your kids, then you can coordinate your giving. Don't forget, you can also get accessories for many of these devices. Say, a case for an iPhone or a Samsung Galaxy. The Surface Pro needs that pen and keyboard to get full value. Perhaps some cleaning pads for the Deebot. Maybe a lens – or even a lens cap – for the camera.
So, have the kids give accessories that will enhance your gift, and make mum even happier this Mother's Day.