In case the last two years weren't an indication, the next big gadget the world wants you to buy isn't a phone, but rather a smartwatch, and the creator of the first circular smartwatch has a few more it'll be showing off this year.
At IFA this year, smartwatches are almost as important as smartphones, as the makers of these devices find a way to bridge your life as it exists on a phone with your life viewed through a watch.
Motorola was one of the first companies to embrace smartwatch technology last year when it teamed up with Google for the first circular Android Wear smartwatch, and while it's not the only company out there with something like this, the company still wants to stay ahead of the game.
To do this, however, you need new products, and at IFA in Germany this year, that's exactly what Motorola has done, showing off new Moto 360 models that keep the name, the same basic design, but upgrade some other important bits and pieces.
One of these upgrades is in the size, because the 2015 Moto 360 won't just be available in one size, with either a 42mm size for women, or a 42mm or 46mm size for men. We're sure if a lady wanted a 46mm model, we should have it, but Motorola is saying there will be a women's collection — "Moto 360 for Women" it's called — that will be just for women, more elegant, and will be 42mm only.
Quick release bands will now be a part of the design, with a design allowing you to change wrist straps when you want to easily, which Motorola says should allow a quick and easy swap between leather and metal.
A new feature called "Live Dials" should be interesting, too, able to add shortcuts to commonly used apps to the watch face, which sounds a little like a customisable shortcut dock for a watch face. Meanwhile, Motorola is adding support for WiFi, letting the watch stay online even when you're out of range of your phone, because that might actually happen.
And there will be support for a new lifestyle system called "Moto Body" which will include support for heart rater tracking, movement, and more, converting this into coaching to help you keep yourself in peak condition.
If that last part made your eyes light up, a separate variant of the 2015 Moto 360 will also be released called "Moto 360 Sport".
This one will pack in a GPS just like Sony's SmartWatch 3, allowing the watch to track your speed, pace, and distance when you don't have your phone nearby for a run, while the screen will be enhanced with a hybrid technology called "AnyLight" which we're told will make the device readable in sunlight. Wouldn't that be nice.
Finally, there's the battery life, and this affects both styles of Moto 360 smartwatch, including the regular and the Sport, with Motorola saying you should get two days of life from the new watch, putting it on roughly the same playing field as the LG G Watch R.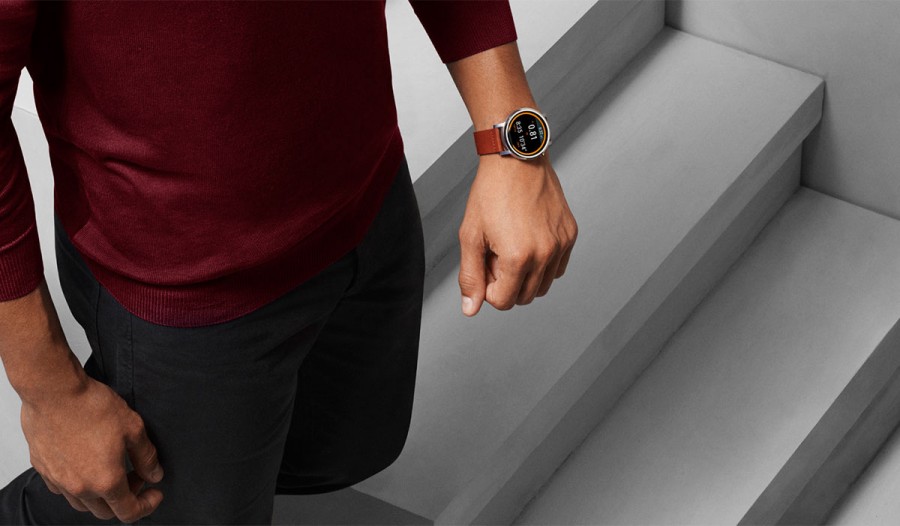 Like most of the announcements coming out of IFA, pricing and availability is a bit of an unknown at this time, but when we learn more, you can bet we'll let you know.