Motorola may have taken its time coming back to Australia, but its phones are back in a big way. But if the small Moto G and Moto X aren't big enough for your expectations, it's time to raise them — and the phone size — just a little.
Motorola's G and X handsets are about to change, and just as we're about to put on a review for the latest Motorola G, no less.
Yes, it's the middle of the year, and as Samsung and Sony all pull the sheets off some new phones for the world, so too is it Motorola's turn to do the same.
In September of 2014, the new phones for Motorola carry the same name but some different technology for those keen for a bigger screen and more power, plus a bit of personality if you feel like splashing on some colour.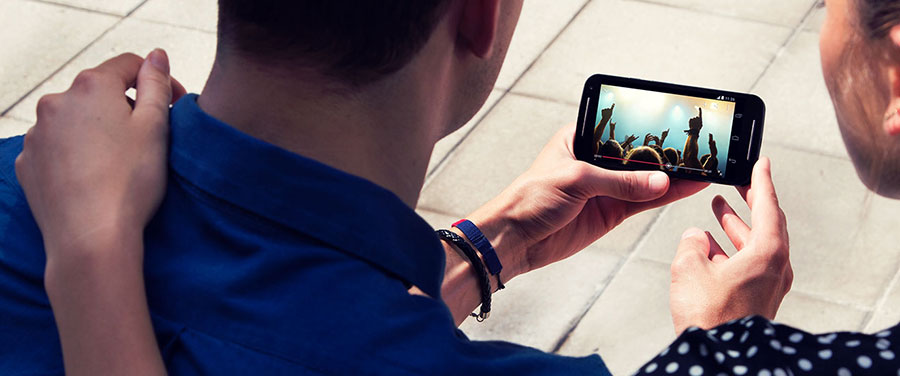 First there's the Moto G, which is to say it's the 2014 Moto G. Hopefully, the same name doesn't confuse people, because the hardware is totally different.
For starters, there's a 5 inch screen, up from the 4.5 inch display on the current generation, running with high definition's 1280×720 display and showing 294 pixels per inch, just 30 or so down from the iPhone 5/5S/5C's 326ppi.
Under here, there's a Snapdragon 400 quad-core chip, 1GB ram, and 8GB storage for people who need something, and have no problem upgrading the memory to support more audio, photos, and files.
The cameras aren't a huge increase, with 5 megapixel jumping to 8, and 2 megapixel sitting on the front, with regular options of WiFi, Bluetooth, and GPS included.
One thing that bothers us is the lack of 4G, especially since it will be coming to Australia shortly, and phones sitting in its price range generally do some with some form of LTE. We're not saying 3G is bad, mind you, but 4G would be more appreciated, since the recent 4.5 inch Moto G does run 4G LTE, and its review will even be online next week.
If you do want LTE, Motorola will have a new X, as well.
We checked out the belated Moto X earlier in the year, and it impressed us greatly, so we're expecting good things here.
Already grabbing our attention are the specs, which sit the new Moto X right up there along the other big phones in Australia, thanks to its Snapdragon 801 processor, 2GB RAM, and 16GB storage.
There's more to like here as well, thanks to a 4G LTE connection, WiFi 802.11a/b/g/n/ac, Bluetooth 4.0, Near-Field Communication (NFC), a 13 megapixel camera with 4K video capture on the back, a 2 megapixel shooter up front supporting Full HD 1080p, water resistance, and enhanced voice control to help the phone learn and adapt to you.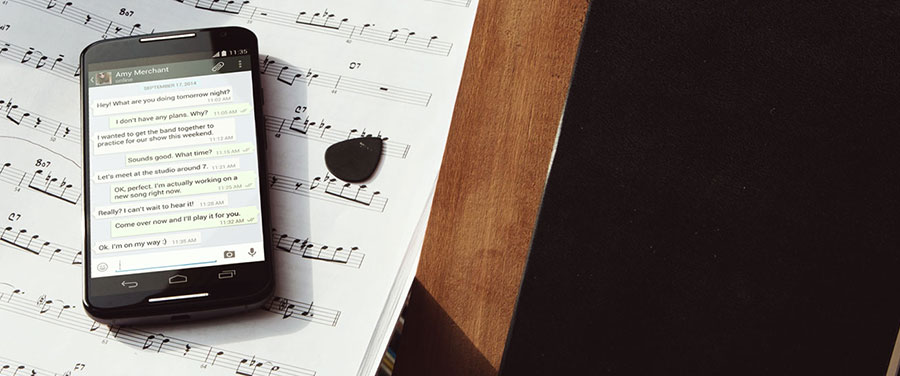 The screen is different too, moving on from the 4.7 inch HD screen of the last Moto X to a much newer 5.2 inch Full HD (1920×1080) screen, held in place by a curved metal frame, wood, and even some leather.
One quibble we already have is the omission of a microSD slot, which is something almost every major smartphone maker has added to their phone, and is in every flagship bar the iPhone.
On paper, it's a solid improvement, and you can bet that we're keen to take a look, but unfortunately, we only have a price and date for one of these phones, and it's the Moto G, with a recommended retail price of $269 when the 8GB Moto G hits stores in September.
As for the Moto X, that's anyone's guess, but given that it's expected alongside the Moto 360 watch — a product Motorola has confirmed to GadgetGuy is coming to Australia this year — we're hoping for a late October time frame.