Have you ever thought coffee machines needed to be connected to the online world?
We're not sure we did either, but a product on the way from Nespresso might just change your mind, as the company that more or less changed the way we all view "instant" coffee seeks to change the way coffee machines connect to us.
This week, Nespresso has pulled the cover from the "Prodigio&Milk" machine, a model that grabs your everyday typical Nespresso coffee machine with Aeroccino milk frother and throws in some extra functionality: wireless connectivity to talk to a smartphone or tablet.
With this technology inside, the Prodigio can send alerts to a smartphone about capsule management, when you should be de-scaling the machine or running maintenance, and to even schedule coffee making for a specific time.
Your phone will get the information via an app and this is sent using Bluetooth, so while it's a "connected" coffee machine, it isn't a web-connected one.
"Innovation and convenience are core elements of the Nespresso business so we're delighted to be able to announce the launch of our first connected machine," said John Ciaglia, Commercial Manager at Nespresso in Australia.
"We like to continually surprise and delight our club members and the Prodigio&Milk offers them a unique, integrated way to enjoy their favourite Nespresso moments."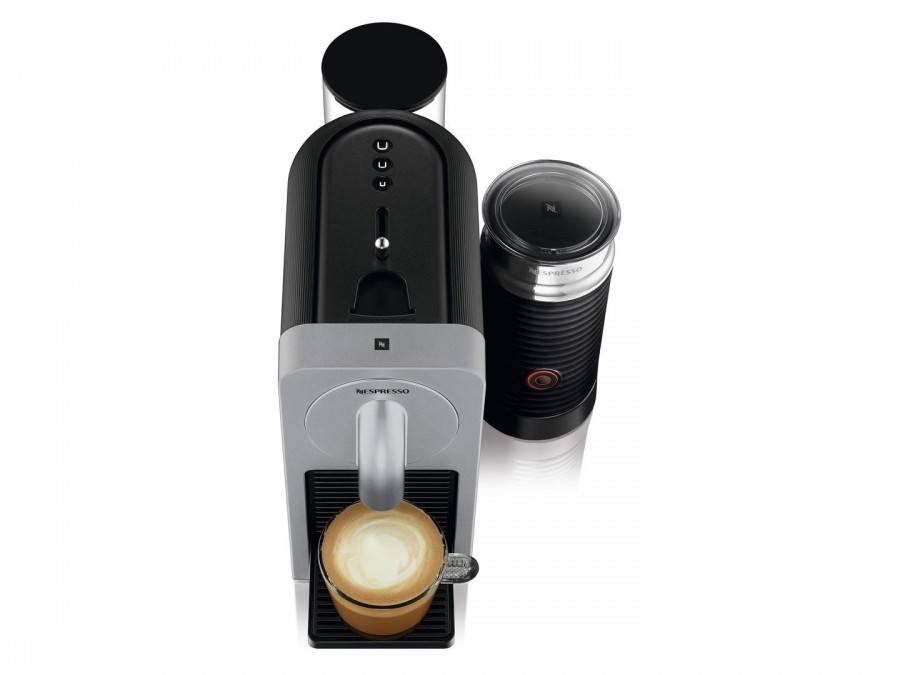 One thing worth mentioning is that if you do happen to set up a scheduled coffee for when you wake up, you'll want to put the pod into the machine and leave a glass or mug out under the spout. Neither the pod nor the glass can load itself into position, as the Prodigio isn't quite that automated.
When we get to the point where home coffee machines can provide the cup and the coffee without even nudging you, the future will have surely arrived.
For now, however, you'll find the Nespresso Prodigio&Milk in appliance stores as well the Nespresso stores for a recommended retail price of $399.