With Canon talking up its latest development in digital SLR technology, Nikon is announcing something new too, updating the world with some lenses which may give us an insight into what other products the company might be introducing.
Two new lenses will be available at the end of June, with a super telephoto lens designed for the smaller DX sensor cameras like the D300 and D3200, while another is released for full-frame cameras like the D800.
The Nikkor 18-300mm f/3.5-5.6G ED VR aims to bring one of the largest zoom ranges to photographers with Nikon's DX cameras, which includes most DSLRs from Nikon's range outside of the D700, D800, and D3 and D4 professional full-frame bodies.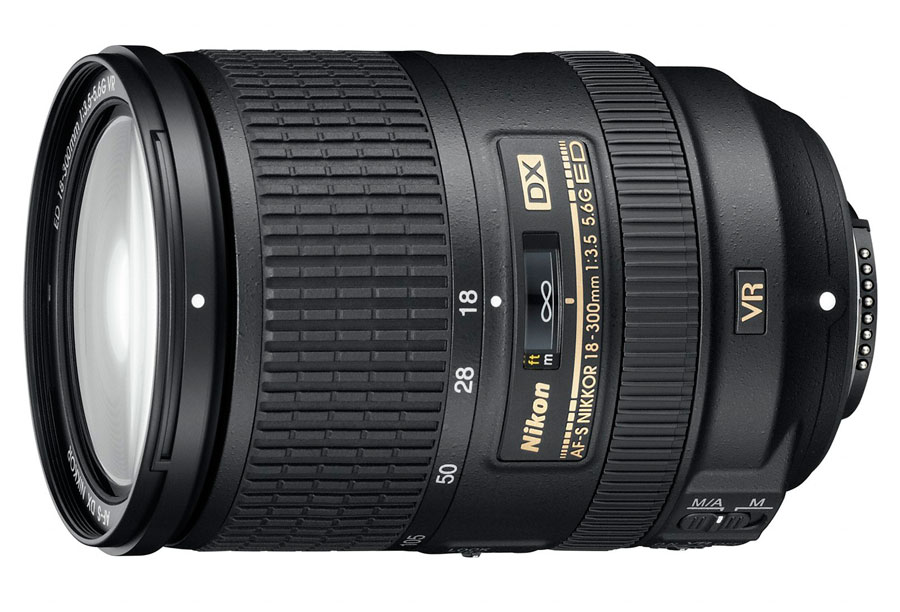 This long range could make for the ideal walk-around lens given that it can go from being really wide to really close, all without switching to a different lens. Nikon's vibration reduction (VR) technology is also included, designed to let you shoot at shutter speeds where the slight human movements – like breathing and minor limb shaking – would normally result in a blurry image.
Like with other DX lenses, this one will work on the full-frame Nikon range, albeit with a reduction in megapixels. Full-frame Nikon cameras usually crop the image capture size to match the smaller sensor DX lenses take advantage of, with the result being the centre rectangle here.
The second of the lenses being announced is the Nikkor 24-85mm f/3.5-4.5G ED VR, a lens designed specifically for Nikon's full-frame cameras, but can also work with the less expensive DX-format cameras.
This lens looks to offer a reasonable wide range as well as getting close enough for good portraits, while throwing in vibration reduction and a silent motor for quiet autofocus.
Interestingly, it's in this lens that we practically see Nikon hinting at a new full-frame camera.
For the past few months, there has been talk that Nikon may be working on a less-expensive alternative to the D800, offering the full-frame technology and Full HD video performance at different price point.
Typically, Nikon's full-frame cameras (also called the "FX" format) have taken advantage of lenses with professional aperture ranges, such as f/1.4 and f/2.8, but with the announcement of a kit lens running through the f/3.5-4.5 barrel – a range normally seen on consumer lenses – it might be as big a hint as we're getting that Nikon has a new camera on the way.
As with all Nikon products in Australia, we have no recommended retail prices for these products, with the company asking customers to find the best price. Sadly, we haven't found anything in our searches locally, with the overseas prices of roughly $1000 USD for the 18-300mm and $600 USD for the 24-85mm being the best guide at present.