Noise-cancelling headphones 2019 – there were more than usual as this Bluetooth, Noise Cancelling category bred like rabbits.
The main additions to Noise Cancelling Headphones 2019 were voice assistants (OK Google, Alexa and some Siri), move to USB-C and PD charging, better Adaptive (intelligent) noise cancelling, BT 5.0 and longer battery life.
Where to start with noise-cancelling headphones 2019? At the top of course.
Note that we are referring to consumer-grade headphones (over the ear) and earphones (in-ear) not studio monitor cans. We have put 'street' price guides (many online) rather than RRP.
What excited me in 2019 – noise-cancelling headphones 2019
And the winner for 2019 is the Sennheiser Momentum 3 $599 – outright class leader scoring 5/5.
Perfect sound (no other headphones had such a flat response from mid-bass to mid-treble)
Extraordinarily comfortable with sheepskin padded headband and deep ear cups
Find my cans – Tile integration
Sure, they are a little heavier at 305g and don't fold up like the Sennheiser PXC 550 II, but if you are buying only one, this is it.
Runner-up: Sennheiser PXC 550 II $449-549– best travel headphones scoring 4.9/5
Similar 'warm and sweet' sound to the Momentum 3 with bass starting a little
20/30 hours BT/3/5mm ANC
USB-DAC to allow it as a USB headphone on a computer (music/charge)
227g and fold flat/in makes it perfect as a travel companion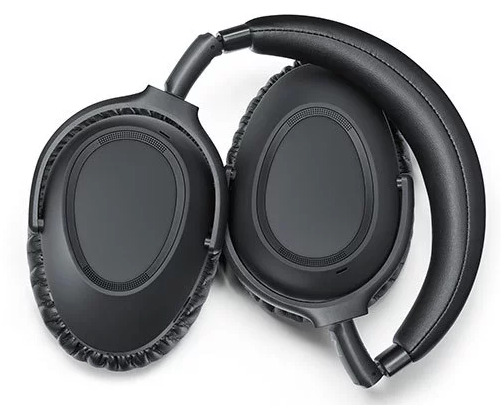 Honourable mention: Bose 700 $499–599 best noise cancelling and hands-free speakerphone use 4.8/5
The noise cancelling is exceptional
Bose sound is 'synthetic' and verges more on 'bright-vocal.'
Its four beamforming mics are amazingly clear for hands-free speakerphone use
260g and new style but it does not fold so its not perfect for travel
We also reviewed many other headphones
Earphones (noise-cancelling where indicated)
GadgetGuys take – all the noise-cancelling headphones 2019 were good in their own way
The 2019 tech was great but the 2018 tech still performed very well – especially as most music is lossy compressed MP3 sent via BT over a standard SBC codec.
Decide on your budget and don't be a brand snob.