A first for Nokia, the new N9 drops all buttons from the front of the phone, opting instead for a curved Gorilla Glass screen with a touch-only gesture control. And that's not all the N9 will have.
The new handset shown to journalists today is a little over 12mm thick and features a 3.9 inch AMOLED screen, 8 megapixel camera with Carl Zeiss lens, 720p video capture, 16GB and 64GB sizes, turn-by-turn GPS, and a new operating system to boot.
Meego, the new operating system chosen for the N9, has a look and feel that blends Windows Phone 7, Android, and even that of Symbian, the OS that ships with current Nokia handsets. It's a colorful yet also clear experience with swipe gestures allowing you to switch between already open applications quite easily.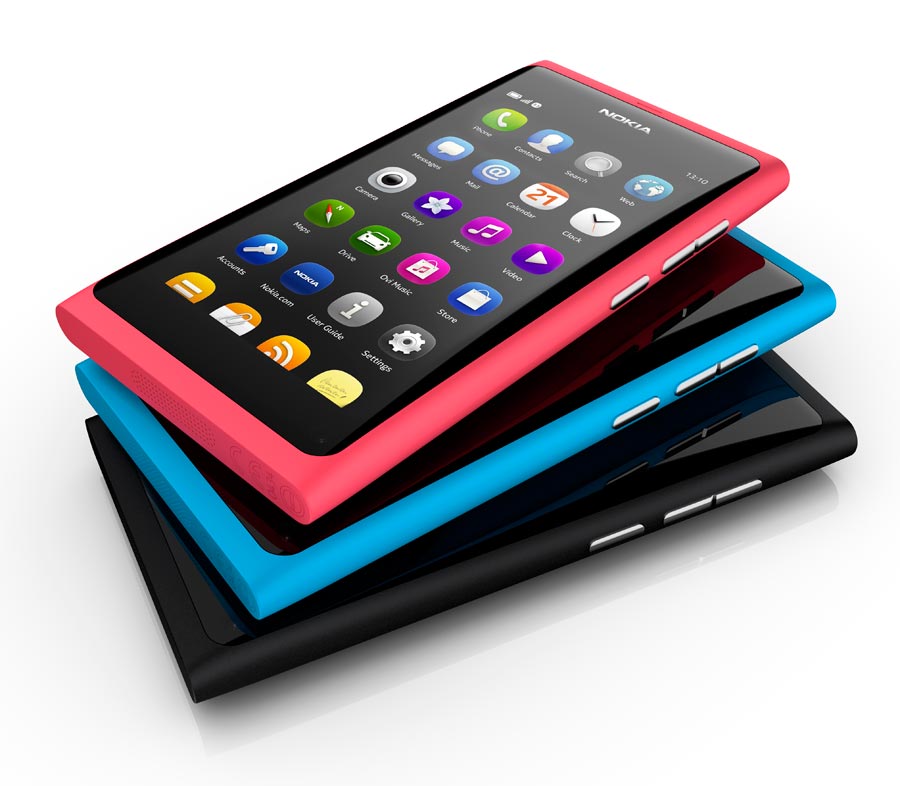 It's also Nokia's first phone to support Near Field Communication switched on out of the box, a new technology that aims to make paying for things as easy as swiping your phone near a cash register. For Nokia, NFC is more than just for finances, with the technology making it easier to pair Nokia Bluetooth headsets with the N9, as well as mobile phone games taking advantage of the new technology.
Nokia says the N9 is suited for people who are "style conscious" but who are also after something well built. Constructed from the same material as ice hockey helmets, the N9 is designed to take a bit of a beating, while also disguise scratches because of the material used.
It's obvious that the N9 is a departure for Nokia, the first smartphone from the company that actually feels like it was designed to compete with modern smartphones like the Apple iPhone and devices running Android.
In the hands, the N9 feels very solid, and the Meego operating system feels very smart. No word on a price yet, but we do know that the N9 will be heading to Australian stores and telcos sometime around August.