While many of us "struggle" with our 5 and 8 megapixel shooters in phones, Nokia is trying a different angle, producing a 41 megapixel phone camera.
Announced at Mobile World Congress in Spain, Nokia's 808 PureView is a new development in smartphone camera technology because instead of offering a 5 megapixel camera with digital zoom, the handset offers a 41 megapixel camera that zooms into a 5 megapixel image.
That means instead of blowing up pixels, the sensor is just cropping the particular part of the sensor you're trying to zoom to, effectively giving you a decent zoom in a mobile phone without throwing in extra moving parts that an optical zoom would normally require. You will be essentially grabbing a 5 megapixel image when you zoom, as opposed to an image made by blowing up the pixels in digital zoom.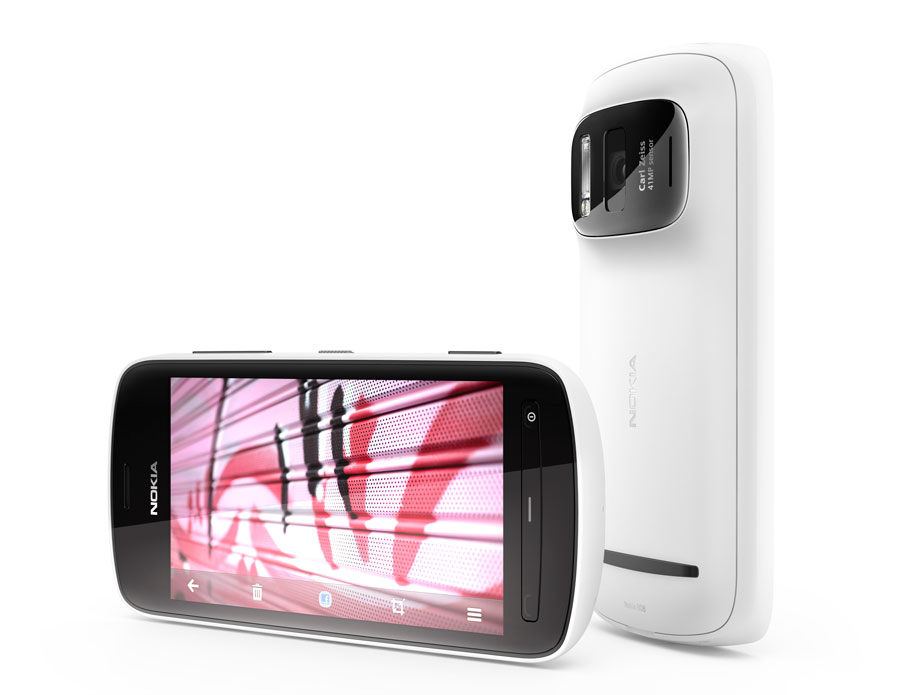 According to Nokia, the 808 PureView can also take photos at either 38 megapixel in the standard 4:3 stills aspect ratio or 34 megapixel in the widescreen 16:9 ratio, with 41 megapixels the total in the sensor altogether.
Most of the time, though, the camera works in an over-sampling mode, combining 7 pixels into 1 and converting a 38 megapixel image to a 5 megapixel version, albeit with more image data combined. Nokia says that this in theory makes for images that don't have anywhere near as much noise as competing smartphone camera technologies.
But while the technology is likely to grab attention, the phone's operating system probably won't, with Nokia going with the now outdated Symbian operating system for the 808 PureView.
The phone itself also features a 4 inch AMOLED screen with a lower than usual 640×360 resolution, 16GB storage with microSD slot, Bluetooth, NFC, and 17.9mm thickness (13.9mm at its thinnest point) making it a reasonably thick phone.
Those of you struggling to find a reason to ditch a proper camera and go with a smartphone probably won't win any arguments here. While a 41 megapixel phone camera sensor sounds great in theory, we're really playing the megapixel myth once again, as the sensor size still plays into it.
Even though Nokia's 41 megapixel sensor in this handset has more megapixels than Nikon's latest D800 with 36, the sensor size in Nikon's digital SLR wins out and will produce much better images, not to mention providing a proper ability to get close with actual optical zoom from attached lenses.
We'll probably see some smartphone camera improvement from this technology boost, and that is a good thing, but don't throw away that camera just yet.